Find Balance with Rose Essential Oil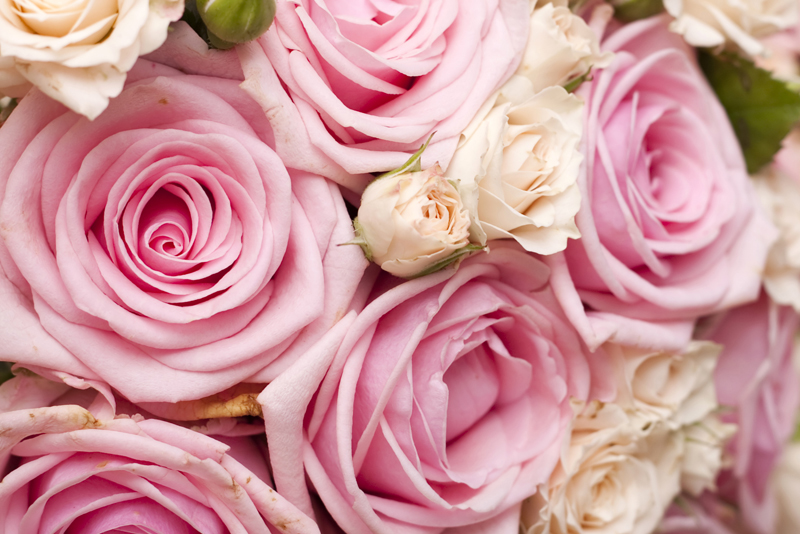 It's been a week of Rose's popping up all around me and I'll take that as a sign to talk about this beautiful flower and her essence.  Roses are associated with Valentine's Day but there's more to her than what we're shown.
The Rose is known as the queen of flowers and when her beauty is captured as essential oil, it's the most precious of scents.  Believe it or not, there are people that do not like the smell of Rose.  Yet no other flower has as many admirers or has been written about as much as the Rose.
Did you know that the Rose is associated with the Heart Chakra?  Rose essential oil has a balancing effect on your entire body, so when you find yourself out of kilter its Rose oil to the rescue.  It has a reputation for relieving mood swings and depression.
Rose, a Flower of  Many Names
While it takes at least 5000 pounds of rose petals to produce one pound of essential oil, only a few species of Roses are cultivated on a large enough scale to be used for distillation. 
Rosa damascena or the damask rose
, grows on the largest rose plantations in the world, Bulgaria.
Rosa Canina or bush rose
is grown in Tunisia and Morocco and since they began to grow the Rose, they have undercut the price of the Bulgarian rose essential oil.  However the oil produced in Bulgaria is far superior.
Rose Centifolia
also known as the cabbage rose, produces oils that are preferred for aromatherapy.
Rosa gallica originally from the Caucasus, is the main source of oil from Turkey. If you ever get a chance to experience the oils from Turkey, you'll find that they are a heavy oil.  Most westerners can't handle the aroma.

How To Use Rose Essential Oil

A good tonic for many feminine ailments, Rose oil reduces infections and relieves cramps.  It's also used to balance hormones, cleanse and strengthen your uterus and regulate your menstrual cycle.

Rosewater which is a by-product of steam distillation can be used as a douche as well as a toner for your face or mist for your entire body.
Rose oil will bring balance to tired and aching muscles when used as massage oil.  Pair it with Lavender and you'll get a great skin tonic while enjoying your massage.

When Purchasing ...

Know that there are many fake Rose Oils being sold.  Beware of fake Rose oil and synthetic blends.  Ask for, even demand "real" oils from Rose plants such as Rosa damascena, Rosa centifollia and Rosa gallica. Yes it's an expensive essential oil but often, one drop is all it takes.


Life Never Smelled So Sweet!

Juliette's Website
https://www.nyrajuskincare.com







Related Articles
Editor's Picks Articles
Top Ten Articles
Previous Features
Site Map





Content copyright © 2022 by Juliette Samuel. All rights reserved.
This content was written by Juliette Samuel. If you wish to use this content in any manner, you need written permission. Contact Juliette Samuel for details.