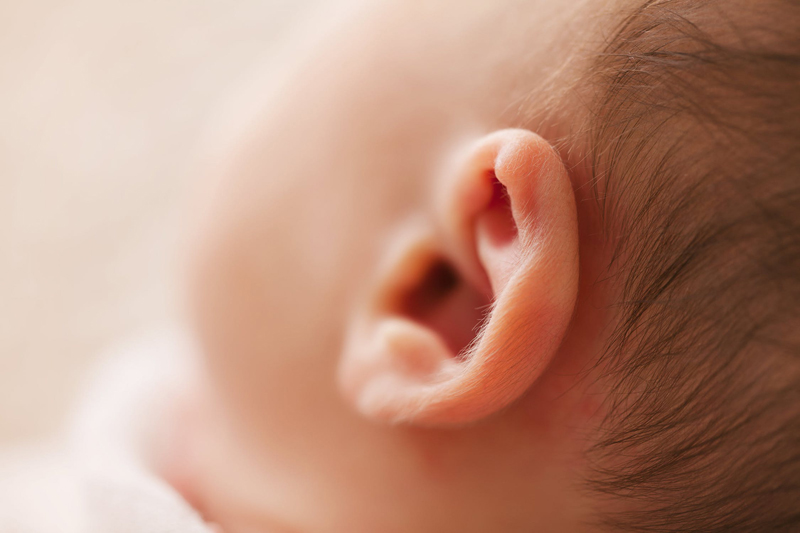 Hearing is listening isn't it? Well not exactly. We can hear and listen at the same time but it is possible to hear and not listen. And as deaf people will tell you it is possible to listen and not hear. Hearing means we hear what is being said but we don't understand the underlying reason; we don't listen to the content rather than just hear the words.

My daughter says, "The difference between hearing and listening has never been clearer as when my mother received her cochlear implant. When she was deaf, she listened all the time even though she couldn't hear. Once she received her implant, she started hearing and stopped listening all the time. She gained the ability to listen ineffectively." As others say - I just became normal like the rest of the hearing people who frequently tune out.

According to my daughter's essay (for her language class at University) "There are seven types of ineffective listening:

"Pseudolistening, the imitation of listening; Stage-hogging, turning the topic of conversion to themselves;" (Hmm – do we deaf talk too much sometimes just so we know what is being said (smile)).

"Selective Listening, screening out information of which the listener is not interested;" (Hearing people do this a lot. For instance when my husband talks while trying to program the tv, dvd and pc all at the same time, I need to choose whether to listen. Often his comments are not for my ears!!).

"Insulated Listening, a purposeful failure not to hear or acknowledge information" (We might do this because we feel uncomfortable with the information we are hearing).

"Defensive Listening, responding as though the remarks are a personal affront"; (This is often a way coping because we are uncomfortable with what we are hearing).

"Ambushing, listening to collect information to be used in an attack;" (Couples often fight this way!)

"Insensitive Listening, responding to the superficial content in the message only" (We use this most to stop the person from continuing because we don't want to get embroiled in their problems). (Adler and Proctor 242-243).

My daughter continues "The ineffective listening type I usually use is Selective Listening and mostly at work while in meetings with various people.
"Working in an environment where there are back to back meetings, eventuates in a lot of information being sent and received. Because of message overload, I have had to employ techniques so I don't end up exhausted at the end of each and every day. Most of my meetings are held via conference calls. Depending on the topic of the meeting, I will either focus on the meeting or I will multitask. While multitasking, I listen for various cues to see if I need to make a response or comment. Quite often I will miss cues and will need to ask the person to repeat the question.

"In my own situation, the best technique I could employ is to 'get rid of distractions.' In critical meetings, I have found this to be the favoured technique. However, I could extend the use to all of my meetings (and personal relationships) to ensure I listen better.

"There are many reasons we don't listen better, from message overload to lack of training to hearing problems (Adler and Proctor 243-245), but working to improve effective listening is a very important piece to becoming an effective communicator.

"There are multiple techniques which could be employed to become a better listener: talk less, get rid of distractions, don't judge prematurely and don't make snap judgments, and look for key ideas when someone seems to be waffling on." (Adler and Proctor 246-247).

As hearing people there is so much noise in our world we need to make judgments about what to pay attention to. This means, of necessity, we tune out a lot of sound. It's only when the noise is unusual in the environment we are in that we consciously acknowledge it. When I was deaf most of the unimportant noise passed me by. I only concentrated on speech if someone got my attention first and then I needed to concentrate totally to make sure I 'listened'. But now I have near normal hearing again – I'm like the rest of the hearing world – I have to make judgments about what to listen to – and like everyone who hears – sometimes I get it wrong! And this is why my daughter and husband say now that I can hear I never listen!

Acknowledgement: Thanks to Alison Haynes for sharing her thoughts on hearing and listening with me
You Should Also Read:
Hearing, understanding and listening
Do we deaf talk too much?
Communicating with confidence


Related Articles
Editor's Picks Articles
Top Ten Articles
Previous Features
Site Map





Content copyright © 2018 by Felicity Bleckly. All rights reserved.
This content was written by Felicity Bleckly. If you wish to use this content in any manner, you need written permission. Contact Felicity Bleckly for details.