Independent Corroboration of My 'Afterlife' Visit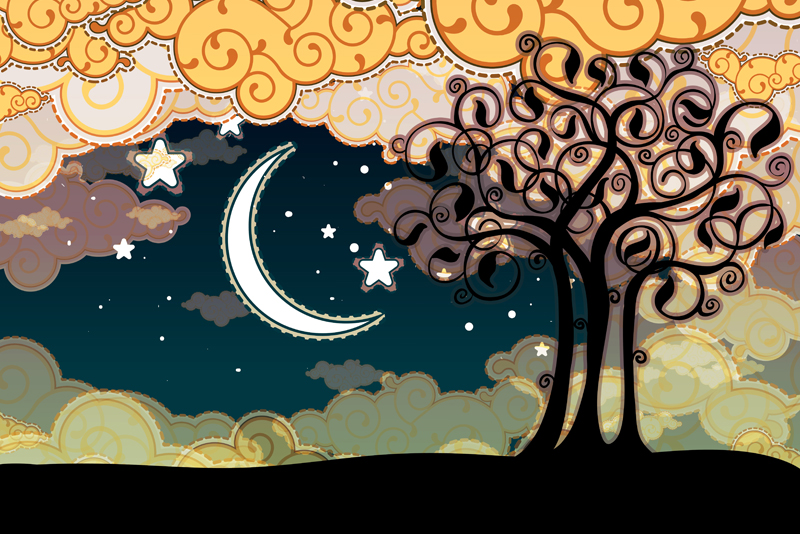 Having had two experiences of what I thought were either vivid lucid dreams, or visits to the area of the Astral Plane, my wife and I went to a demonstration of Mediumship at a local sports centre. I had never been to this sort of event before and was watching the crowd, not expecting any communications for me, when the medium perceived a spirit that could be my deceased Dad!

The medium described the person she was seeing as "A big man, well dressed, passed over with a heart attack"

At this point it's worth pointing out that, according to one medium I talked to, many of them are clairvoyant in as much as they can see slightly further into the energy spectrum than the majority of the population. Some pick up intuitive impressions that they then turn into a synesthesia-based hallucination, but very few are clairaudient and able to hear the Astral or Etheric equivalent of spoken communication. This means that in many cases when communicating with non-corporeal beings many mediums, particularly the inexperienced but 'gifted,' are basically playing esoteric "Charades" combined with elementary lip reading.

This would explain the inaccurate messages some mediums attempt to pass on. As an example a medium *seeing* the spirit of a man from the early 1900's tapping his waistcoat over his stomach and miming pulling something out of it, then making a twisting motion of the hand, may interpret it as "He passed as a result of stomach problems that gave him twisting pains". While what the apparition was trying to communicate was; "The pocket watch you inherited from me needs winding up".

Bearing this in mind I replied that it was probably my Dad who was six foot tall and frequently wore a tie even when just pottering around the house. The medium went on to say that he was a quiet man and, when he was ill, even quieter. This made sense as my Dad had worked in the Royal Navy, and a branch of the Diplomatic Corps both of which valued keeping quiet about private information. The medium also asked me if I was moving. I replied that I was thinking of moving careers and moving into the magickal items supply business and was about to go to London to pick up some supplies to make some samples. The medium stated accurately that I had been thinking about this for three years, and said that Dad approved. She also added that Dad regretted not talking to me more when he was alive, which was nice to know

The medium went on to say that my paternal granddad had died the same way as my father. This was improbable as he had been on HMS Hood in the Second World War and died when she was sunk by the German Battleship Bismarck in May 1941. 'Sunk' is a bit inaccurate, as the ship exploded, then what was left sank, leaving only three survivors from the crew of 1,418. So it is unlikely that my Granddad's aorta ruptured, as my Dad's did, so much as vaporised with the rest of him as his post was close to the heart of the main explosion. On the other hand my Grandma remarried and her second husband, who I met in the Astral, did die of a heart attack which may be what the medium was sensing. Equally many deaths in modern times do have 'heart attack' as a root cause so it might have been something added by the medium that felt correct to them without realising why.

She then added that I wouldn't be dying like that, because I looked after myself better. To which I replied by pointing at Linda and saying "That's because my wife makes sure I stay healthy" which resulted in a round of applause. As the medium waited for it to fade she continued to look at the place where she was seeing my Dad standing, and a series of expressions indicating some sort of internal dialogue or struggle flickered across her face. I might well have been the only person to notice this as everyone applauding seemed to be looking at me and not at the stage when I saw the subtle by-play. It was over in literally a few seconds and then she spoke into the silence left as applause died away.

"Your Dad says you twice sent your" She paused slightly, swallowed, then went on "Spirit energy to him".

Immediately I thought of the two dreams/Astral projections I had experienced and this, combined with the medium's reaction, convinced me personally that it was a good sign for them being Astral journeys. The evidence was purely anecdotal, but since the only other person who knew about it was Linda, it was enough to convince me that the events had occurred in facet of reality and not just as a subjective experience. I nodded to the medium in agreement and gave a subtle "thumbs up" sign to let her know the information she had passed on was correct. She smiled and then looking surprised said "Oh, he's gone" and moved on to another person in the crowd. When the performance was over I did think about going to talk to the medium who had passed on the communications but there was a big crowd around the stage, and we wanted to leave to avoid being stuck in the traffic leaving the Sports centre, so we left without doing so.

As I commented to Linda on our way home the most impressive thing about the whole communication was that the medium, like many people who follow Spiritualism, clearly believed that people who had died can come back to the Earth/physical plane. However, this traffic is purely one-way although certain people can see them naturally, or through training, it is unlikely that you can project your essence/soul into the spirit planes. So when faced with the communication from my Dad that I had visited him it must have been a real challenge to her belief system. Hence the signs of internal debate on her face. The really impressive bit from my perspective was that she had put aside her personal beliefs and, following her training, had passed on what she had 'heard' from Dad. For her this must have seemed a big risk as she had no idea how I would react but she trusted in what she had been taught in her training: "Even if you are uncertain, or the message makes no sense to you, say it anyway because it's for the person you are mediating for and may mean a lot to them."*

So, that's my account of probable visits to the so-called 'Afterlife', what I experienced and independent, if anecdotal evidence that it was more than just subjective imagination. It took far longer than I expected, but seems extremely popular judging from the attention in the forum. Please drop by there and comment, or add any of your own experiences if you wish.

*Part of a page of a medium's training notes I found on the floor in the Portsmouth Spiritualist Temple back in the 80's when I was doing Tai Chi in the hall there.
You Should Also Read:
A personal visit to the Afterlife
We're not dead!
Further into the Afterlife


Related Articles
Editor's Picks Articles
Top Ten Articles
Previous Features
Site Map





Content copyright © 2022 by Ian Edwards. All rights reserved.
This content was written by Ian Edwards. If you wish to use this content in any manner, you need written permission. Contact Ian Edwards for details.