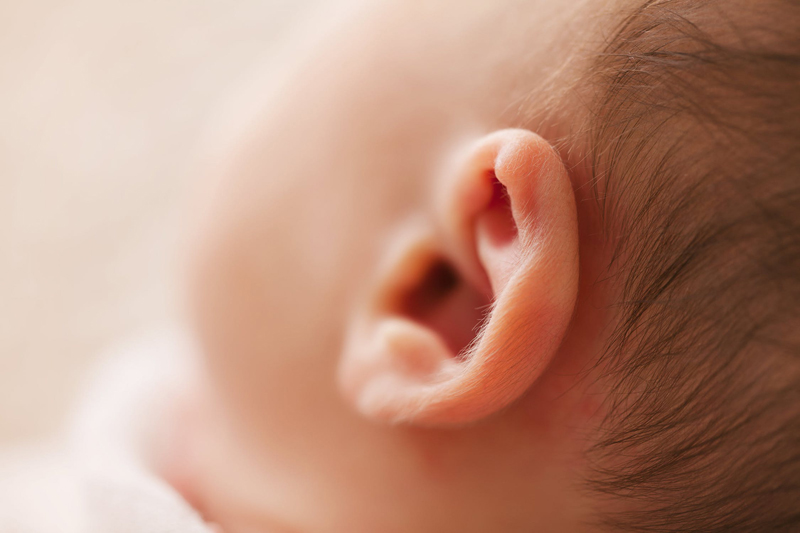 You've just spent the last nine months dreaming about this perfect little person coming into your life. The birth is over. You've counted his fingers and toes (not once but twice) and he's just so perfect. Then, after a routine infant hearing screening test the doctor comes in with sombre face and tells your perfect child is profoundly deaf. How do you feel?

For hearing parents of a deaf child the feeling is one of disbelief and devastation. The joy of the birth of this wonderful perfect child is tinged with sadness. "I just didn't believe it," said one mother. "How could it be? There's no one in our family who is deaf. I cried for hours fearing for the future of our beautiful child. The feelings of guilt, anger, frustration and fear set in. Was it my fault? What did I do wrong? Did I cause it during my pregnancy?"

All the questions have to be answered. Is there a cause which has a simple fix such as fluid build up in the ears? Will my child live a normal life? What do I need to do to make sure he has the best life? Will my child need hearing aids – or even a Cochlear Implant? Do I need to become part of the Deaf Culture? How will my child learn language? What language should he learn?

It is important to get a full understanding of your child's deafness. Once you know exactly what the situation is it is then you can focus on the best way forward. Another mother said "I began researching Auslan, hearing aids, cochlear implants, speech therapy and early intervention services. Although at different times for my husband and I there were stumbling blocks and days of denial, we were ready to accept our daughter's deafness wholeheartedly and give her every possible opportunity in life." Another parent said "It was easier to do something, than nothing, so I got stuck into reading everything I possibly could about deafness."

My small grandson is now two and his language is developing daily. He was given a 'digger' which he can sit on and operate, digging sand out of his sand pit. The first time he used it his dad (my son) showed him what to do and then sat watching him learn the skills. After a few minutes my grandson turned to his father and said "This is hard work!" Such a delightful moment, which without hearing he could not have reached at this early age.

When I had my three children, despite knowing I might go deaf, it hadn't yet impacted on my life and I never gave a thought as to whether my babies might be deaf. However, I made sure my daughter-in-law had my little grandson's hearing checked a few days after birth and now with my second grandchild, a grand daughter due any day now, I can't help wonder how I would feel if it turned out she was deaf. I know it is unlikely but what would my reaction be?


You Should Also Read:
Deafness in babies
Hearing loss in children (UK)
Your child is deaf


Related Articles
Editor's Picks Articles
Top Ten Articles
Previous Features
Site Map





Content copyright © 2023 by Felicity Bleckly. All rights reserved.
This content was written by Felicity Bleckly. If you wish to use this content in any manner, you need written permission. Contact Felicity Bleckly for details.