Astronomers Anonymous - book review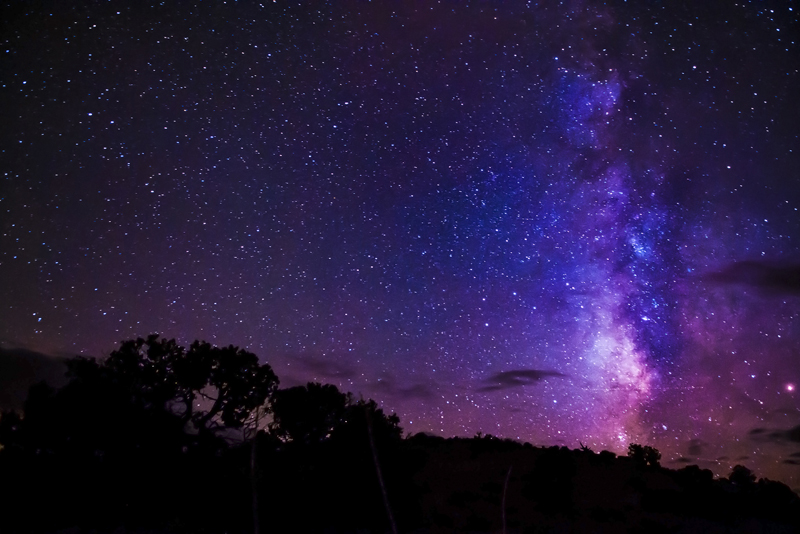 A humorous book about astronomy, both entertaining and factual, sounds like fun. So I had high hopes for Steve Ringwood's
Astronomers Anonymous - Getting Help with the Puzzles and Pitfalls of Practical Astronomy
.
The book is centered around the letters that might go to an advice columnist such as the USA's Dear Abby, or what's called an "agony aunt" in Britain. The author says that many of the questions are inspired by actual questions, even though the "letters" and "responses" are jazzed up for comic effect. The rest are obvious inventions. Ringwood used to write them for a local astronomy society newsletter.
Who is the audience?
Amateur astronomers and their families and friends are most likely to find it amusing, as they're aware of the sometimes obsessive behavior of astronomers. And newbie observers would get a good deal of useful information from a seasoned observer. It could be fun light reading for anyone.
The author says "Above all, the purpose of the book is to entertain."
The good
1. I liked the structure of the book: the letter and response, then some genuinely sensible advice, stories, histories and information.
2. There is an index, a commendable practice that some authors don't follow.
3. I enjoyed reading some new stories. For example, I didn't know that the McDonald Observatory in Texas has a telescope with three bullet holes in its primary mirror. In February 1970 an employee suffering a breakdown took a shot at his supervisor. After missing his first target he shot at the telescope. The mirror is fused silica, so not only did it survive, but the 107-inch reflector lost only an inch of its capability. This was such an amazing story, even for Texas, that I looked further. Click here to see
William Keel's photo taken down the telescope tube
.
4. I found some of the book entertaining. This comment, for example, could almost be an aphorism: "Acquiring a new piece of astronomical equipment immediately initiates a protracted bout of cloudy weather." It also applies to any interesting astronomical event. The first time I saw Perseid meteors from west Wales was in 2013 - after years of cloudy night skies for the duration of every Perseid season. This is a problem of living in Britain.
For the "reader" who asked, "I know the sky must clear eventually, but how can I improve my seeing conditions?" the response was simple. "Emigrate."
And someone could make a comedy sketch out of the suggested ways of dealing with a neighbor's tree that blocks your view of the sky.
The not-so-good
I felt that the book's author finds himself much funnier than I do. But humor is an individual thing. I recall watching an in-flight "comedy" movie that I thought was cringingly unfunny. Yet someone else watched it and laughed loudly throughout.
There are also a certain number of oddities and errors.
For example, Ringwood notes that there's a solid metallic barrier along a highway near Cambridge, England. "This is to prevent the sensitive detectors of the nearby world-class radio telescopes from being deafened by the radio-noisy electrical systems of the cars speeding by." Yes, it's why, given a choice, you put radio telescopes well away from busy roads.
But does this make sense? The author then says, "However, a confusion of sources between a distant exploding galaxy and the radiative rattle of an old car does seem unlikely." An odd comment when he's just said that traffic nearby can drown out faint signals from far away.
Careful research is time-consuming, but I think writers owe it to their readers. So I find the business of Guillaume Le Gentil's nonexistent wife a bit annoying.
The story of astronomer Le Gentil's valiant attempts to observe the eighteenth century's transits of Venus is one of a man thwarted at every turn by every possible misfortune. (There's a link at the end of this article to my account of his voyages.) According to
Astronomers Anonymous
, on his return to France, Le Gentil "finds that without word of him for 11 years, he has been declared legally dead. . . . his wife has remarried, and his property has been distributed to his heirs."
I cannot find any evidence of a wife. She's in Wikipedia (English) and from there made it around the English-speaking world. But Le Gentil doesn't mention her in his journals, and French Wikipedia doesn't either.
The book's account of what would happen to someone unprotected in space is more myth than fact. Expert opinion is that your blood would
not
boil. Nor would you then "be almost instantly frozen" in the coldness of space. But you certainly would not survive for long - see the article "Could you survive unprotected in space?"
John
Dobson (1915 - 2014) founded the first "sidewalk astronomy" group to show people the sky, and his dobsonian reflector design lets amateurs observe deep sky objects at affordable prices. Dobson is a legendary name in astronomy. Embarrassing to call him
Frank
Dobson (a British politician).
Worth reading?
I read a book once by Dan Brown. It was not an experience that I intend to repeat. Reading
Astronomers Anonymous
was nothing like that. It was somewhat disappointing, but I enjoyed parts of it and it's clear that some people found it quite entertaining.
Steve Ringwood,
Astronomers Anonymous - Getting Help with the Puzzles and Pitfalls of Practical Astronomy
, Springer, 2010
Note: I read an online copy of the book to which the publishers allowed access for review purposes.
You Should Also Read:
The Bluffer's Guide to the Cosmos - book review
Le Gentil - Heroic Failure
Could you survive unprotected in space?


Related Articles
Editor's Picks Articles
Top Ten Articles
Previous Features
Site Map





Content copyright © 2023 by Mona Evans. All rights reserved.
This content was written by Mona Evans. If you wish to use this content in any manner, you need written permission. Contact Mona Evans for details.