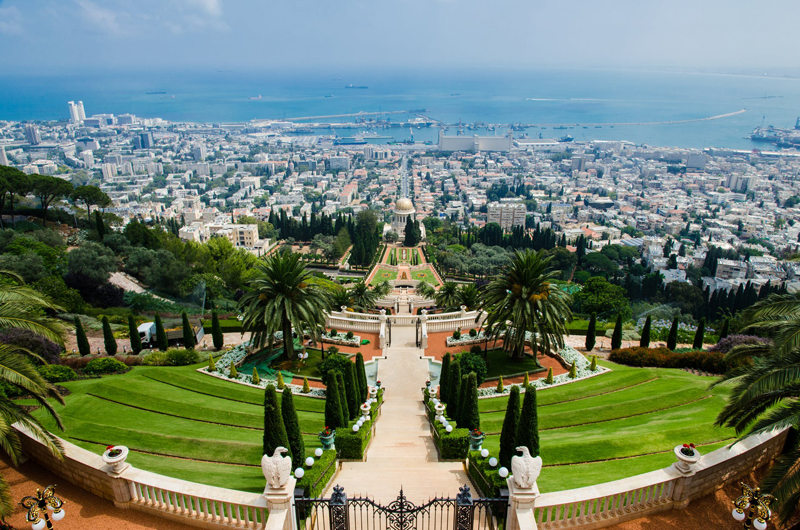 Spring is coming, as it does every year, and yet it can surprise us every time. No two Springs come in exactly the same fashion; they are regular, but not boringly predictable. Spring--sometimes two weeks, sometimes six--is followed by Summer, then Fall and Winter.
Growth, maturity, harvest and rest--that is how the natural world moves, with endless variations on the theme. Religion has always moved in similar cycles: budding, flowering, fruiting and fading away.
"It is the same with the spiritual cycles of the Prophets--that is to say, the day of the appearance of the Holy Manifestations is the spiritual springtime; it is the divine splendor; it is the heavenly bounty, the breeze of life, the rising of the Sun of Reality. Spirits are quickened; hearts are refreshed and invigorated; souls become good; existence is set in motion; human realities are gladdened, and grow and develop in good qualities and perfections. General progress is achieved and revival takes place, for it is the day of resurrection, the time of excitement and ferment, and the season of bliss, of joy and of intense rapture." - 'Abdu'l-Bahá, Some Answered Questions, p. 74
The Bahá'í Faith teaches that there is only one God, and what appear to be many religions are actually chapters in the same outpouring of guidance and hope and love over time immemorial.
When "...by degrees these fragrances of heaven were discontinued; the season of winter came upon the world; the beauties of spring vanished; the excellences and perfections passed away; the lights and quickening were no longer evident; the phenomenal world and its materialities conquered everything; the spiritualities of life were lost; the world of existence became like unto a lifeless body; there was no trace of the spring left.

"Bahá'u'lláh has come into this world. He has renewed that springtime. The same fragrances are wafting; the same heat of the Sun is giving life; the same cloud is pouring its rain, and with our own eyes we see that the world of existence is advancing and progressing. The human world has found new life." - 'Abdu'l-Bahá, The Promulgation of Universal Peace, p. 10
Bahá'ís believe there is no cause for rancour or fear of differing names and congregations--because if you look closely at the core of guidance, by whatever name, the virtues espoused will agree. It is only time and the understanding of the people to which each dispensation was addressed that provide barriers among us. Each new Springtime has caused a surge in spiritual life and understanding, which resulted in human progress. And every one of them was aimed towards attaining this place, this day in human history.
This is the Promised Day. Or rather, we are at the dawning of that Day which all religions have foretold: this is the dispensation of mankind's maturity, when "God's Kingdom will be on Earth as it is in Heaven."
But, as usual, it will take some work, individually and collectively. Each of us has a part to play in changing the world, because change happens one heart at a time...starting with each one of us. I don't know about you, but I need all the help I can get!
I found this help in a prayer by Bahá'u'lláh, Prophet/Founder of the Bahá'í Faith:
"If it be Thy pleasure make me to grow as a tender herb in the meadows of Thy grace, that the gentle winds of Thy will may stir me up and bend me into conformity with Thy pleasure, in such wise that my movement and my stillness may be wholly directed by Thee." - Prayers and Meditations, p. 240
You Should Also Read:
The Eternal Covenant
Progressive Revelation - All Religions Are One
Abraham - One God, 3 Wives, 5 Religions


Related Articles
Editor's Picks Articles
Top Ten Articles
Previous Features
Site Map





Content copyright © 2022 by Cheryll Schuette. All rights reserved.
This content was written by Cheryll Schuette. If you wish to use this content in any manner, you need written permission. Contact Cheryll Schuette for details.