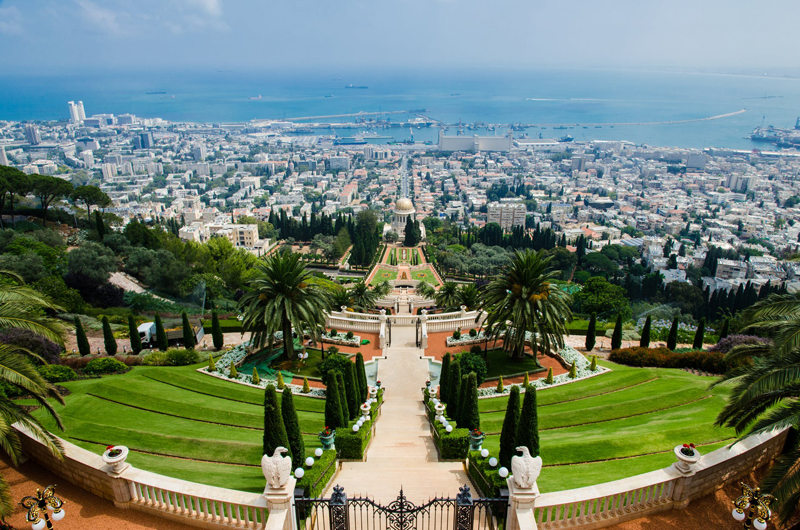 The Bahá'í Faith teaches that improving one's character takes precedence over the material considerations of building a better world, because change must begin with personal spiritual transformation. "The purpose of the one true God in manifesting Himself is to summon all mankind to truthfulness and sincerity, to piety and trustworthiness, to resignation and submissiveness to the Will of God, to forbearance and kindliness, to uprightness and wisdom. His object is to array every man with the mantle of saintly character, and to adorn him with the ornament of holy and goodly deeds." - Gleanings from the Writings of Bahá'u'lláh, section 137

Trustworthiness is the key to changing the world, since it is, "...the door of security for all that dwell on earth and...the greatest portal leading unto the tranquility and security of the people. In truth the stability of every affair hath depended and doth depend upon it. All the domains of power, of grandeur and of wealth are illumined by its light." - Tablets of Bahá'u'lláh, p. 37

To be a man of one's word was to be the held in the highest esteem throughout history, and is repeatedly used as a description of true believers, whatever the religion. "For the attributes of the people of faith are justice and fair-mindedness; forbearance and compassion and generosity; consideration for others; candor, trustworthiness, and loyalty; love and loving-kindness; devotion and determination and humanity. If therefore an individual is truly righteous, he will avail himself of all those means which will attract the hearts of men, and through the attributes of God he will draw them to the straight path of faith and cause them to drink from the river of everlasting life." - 'Abdu'l-Bahá, The Secret of Divine Civilization, p. 55

Being trustworthy is more than merely a matter of not telling lies, cheating customers, or going to war for profit while claiming moral high ground. As a parent, how many times did I make unthinking promises to my children, then forget to follow through? Those failures may not have international repercussions, but surely had negative effects on how my son and his sisters grew up.

It wasn't until I became a parent that many of the virtues included in my Grandmother's annoyingly frequent sermons on righteousness became clear to me. My father's mother was born in the early 1800s, and taught in one-room schools from the age of 16 to 75. She would probably be called a conservative Christian, these days, but in going through her papers this week, I'm impressed by how concrete and consistent was her faith. Righteousness meant attitude AND behavior, not just words. She has been gone almost thirty years, but a few hours reading her notes, class plays, lesson plans and newspaper clippings has given me a much richer picture of who she was.

I have an idea that Grandma would recognize the truth in the concept that the purpose of life is to develop a good character, and her years of teaching would provide proof that education is gradual and based upon the student's readiness. Bahá'í believe that God is the Perfect Educator and that all religion is but chapters in the same loving school through which mankind is passing towards maturity.

"The virtues and attributes pertaining unto God are all evident and manifest, and have been mentioned and described in all the heavenly Books. Among them are trustworthiness, truthfulness, purity of heart while communing with God, forbearance, resignation to whatever the Almighty hath decreed, contentment with the things His Will hath provided, patience, nay, thankfulness in the midst of tribulation, and complete reliance, in all circumstances, upon Him. These rank, according to the estimate of God, among the highest and most laudable of all acts. All other acts are, and will ever remain, secondary and subordinate unto them...." - Gleanings from the Writings of Bahá'u'lláh, p. 290

So, goals for the new year include working become a person people can trust to keep promises, who's reliable and dependable. Little by little, day by day.
You Should Also Read:
Steps to Peace-Train for Virtues
The Family Virtues Guide book review
Divine Springtime


Related Articles
Editor's Picks Articles
Top Ten Articles
Previous Features
Site Map





Content copyright © 2023 by Cheryll Schuette. All rights reserved.
This content was written by Cheryll Schuette. If you wish to use this content in any manner, you need written permission. Contact Cheryll Schuette for details.