Created Rich - Book Review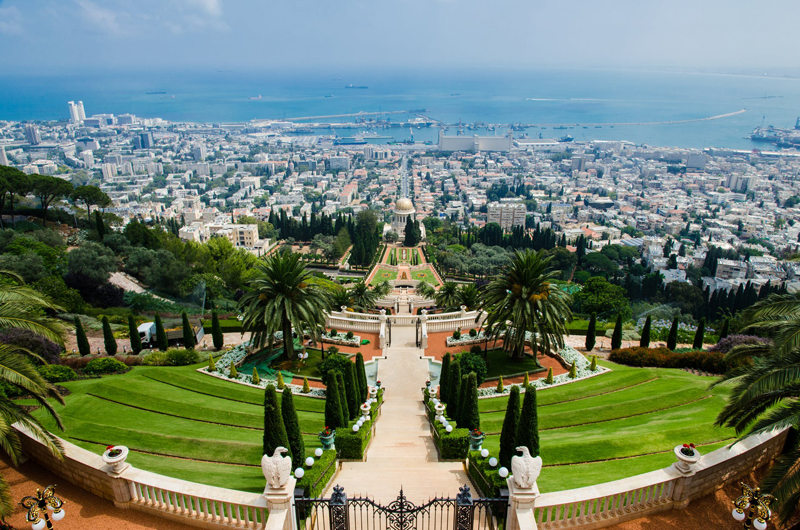 The subtitle to this book is
How Spiritual Attitudes and Material Means Work Together to Achieve Prosperity.
According to author Patrick Barker, there are two requirements fundamental to achieving financial success: "The first is the need to develop a positive mental attitude toward money, prosperity, and financial responsibility; the second is the need to develop a practical and effective strategy to build enough wealth to become financially independent."
Note the latter is secondary to shaping the correct attitude. It is refreshing to find a financial planning book that spends more time on the Why than the How of generating wealth. This publication in 1995 was the first financial planning book based upon the teachings of the Bahá'í Faith, and although created for the followers of this religion, it contains principles and processes useful to anyone willing to infuse material growth with spiritual guidance.
I'm not talking about paying tithes, or making prayerful offerings to influence God or Fate or Creation to do my bidding. Neither is the author, although he sprinkles quotes from Bahá'í texts throughout the book. This is a personal finance book, make no mistake. And bookkeeping is definitely not one of my favorite subjects!
However, Patrick Barker makes this sometimes touchy, and always boring (to me) numbers subject very readable. Though topics are much the same as many personal finance books, they are laid out in logical steps that create an accessible path. My understanding of a long despised and always challenging subject improved.
There are plenty of the familiar financial planning chapters in Parts Two and Three: Essential Requirements, and Practical Principles, but I found Part One: Spiritual Philosophy, to be the most enlightening. There are a few topics there that might be of interest only to Bahá'ís--for instance, Chapter 5, on their specific duty to support their religion, since only believers can give to these funds--but these provide some spiritual and philosophical underpinnings that make a good theological read if you have the time. I liked Barker's definitions of sacrifice, for instance, and a clearer definition of the paradox of attaining both wealth and material detachment.
For example, have you ever considered what the typical personality characteristics might be for either prosperity or poverty? Part One defines them as either:
Prosperity Mentality
* Positive mental attitude
* Showing enthusiasm
* Radiating confidence and self-esteem
* Giving praise to others
* Keeping an open mind
* Praying for guidance and gratitude
or Poverty Mentality
* Apathy
* Guilt
* Indecisiveness
* Indifference
* Irresponsibility
* Lack of appreciation of others
* Low self-worth
* Procrastination
* Selfishness
* Unhappiness
and includes specific examples and explanation. - pp. 38-42
Having been raised with the notion that money was the source of all evil, I have been reluctant to engage in the most popular ways to make it, and always felt a bit guilty when using it. This view is incorrect, or rather, is a misunderstanding of age-old religious instructions to develop an attitude of detachment from material things. Wealth is a motivational problem, not the gold itself, according to Bahá'í theology.
Thus, the first section of
Created Rich
lays the spiritual context for why it is not only okay to prosper, but important to do so, as well. The next section provides the essential requirements for achieving wealth, once there is an understanding of both spiritual and material needs. Only then can the practical principles for acquiring wealth be studied and applied successfully for
both
the individual and society.
Bahá'ís believe passionately in the long promised golden age of mankind, when God's Kingdom can be on Earth as it is in Heaven. Their teachings promise that it is possible for every individual to have a part in achieving this goal. If my reluctance to deal with the whole topic of wealth and riches is any measure of others, then a lot of people will have to change not only how they view prosperity, but also rethink how to go about achieving it in less destructive and much more egalitarian ways than humanity has ever done.
This book makes me think it's possible.
*
Created Rich: How Spiritual Attitudes and Material Means Work Together to Achieve Prosperity,
Patrick Barker. Naturegraph Publishers. It is still available from Amazon.com, and was my own purchase. I am not affiliated with the author or publisher.
You Should Also Read:
The Bahá'í View of Wealth
Trustworthiness
The Bahá'í Attitude Towards Work


Related Articles
Editor's Picks Articles
Top Ten Articles
Previous Features
Site Map





Content copyright © 2023 by Cheryll Schuette. All rights reserved.
This content was written by Cheryll Schuette. If you wish to use this content in any manner, you need written permission. Contact Cheryll Schuette for details.