Struggling With Body Image in The Black Community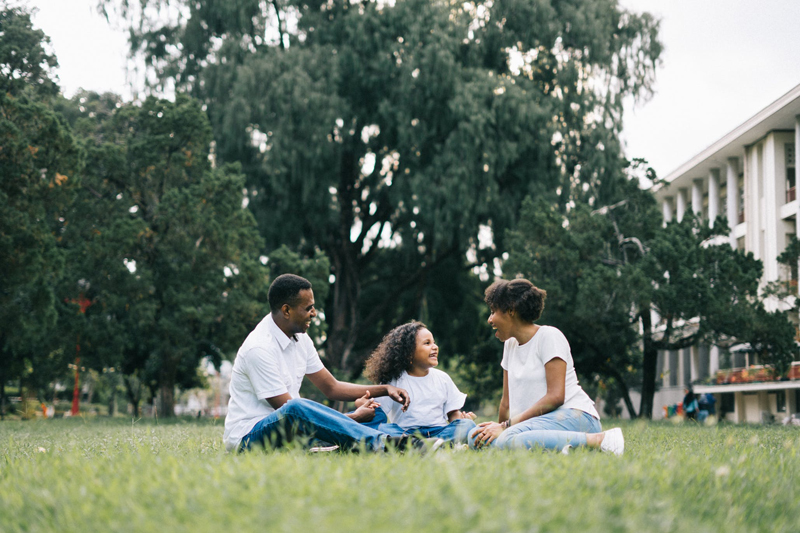 In a society where it is immediately celebrated to be "beautiful", who is defining what is beautiful? What is the standard for beauty? Is it based upon physical appearance? A person's character? A person's heart? Who determines who is beautiful? And once that determination is made, what does that say about those who don't fit the definition?

Where we battle each day to raise and protect our children from the sometimes hate and harmful things that accompany life in this earth; we also hold the task of nurturing them, and helping them to stand strong and be confident in who they are as individuals. To celebrate their uniqueness. To encourage their individuality and creativeness, without impeding on anyone else's right to be who they are.

Yet, each day we suffer the realities of a society that has managed to portray the standards of beauty to be only but a margin of what it truly is. And if you are one that does not fit this mold of beauty, you are shunned, made fun of, and ostracized. And should you try to change the definition, or create a path and add an additional definition to what beauty is, you may very well be attacked for your healthy self-esteem and body image.

Within the African American community, there is a consistent debate that ensues when it comes to who we are, what we look like, and what we define as beautiful. Suffering from generations past, it is still evident that many of us continue to struggle with what we see in the mirror; often comparing ourselves to what we find in magazines, movies, television, and even books.

Whether it's our skin tone, our physique, natural curves, our natural hair; there are many still harboring ill feelings toward themselves—a constant battle with their body-image. They are not happy with who they are, because somewhere, at some point they were convinced that what they look like was not good enough, not pretty enough; not beautiful. And that is a lie.

There are many who have great self-esteem. They excel in many areas of their lives. They are confident in their professional lives. They are at the top of their game in all that they do. Yet, their battle is with what they see in the mirror. Their body image and self-image are in shambles. They do not like what they see. There is a war going on within their mind. A conflict of who they are and what they see in their reflection, and often compare themselves to what they see in the media.

Who says what is beautiful? Who determines what is beautiful? We must be able to determine for ourselves and believe for ourselves that our beauty is not based upon what we seen in the mirror, but what we reflect from within our hearts.

I leave you with this beautiful poem by the late educator and humorist, Sam Leveson. It is often attributed to Audrey Hephburn, but it was written by Leveson for his granddaughter:

Time Tested Beauty Tips
For attractive lips, speak words of kindness.
For lovely eyes, seek out the good in people.
For a slim figure, share your food with the hungry.
For beautiful hair, let a child run his or her fingers through it once a day.
For poise, walk with the knowledge that you never walk alone.
People, even more than things, have to be restored, renewed, revived, reclaimed and redeemed; never throw out anyone.
Remember, if you ever need a helping hand, you'll find one at the end of each of your arms.
As you grow older, you will discover that you have two hands, one for helping yourself, the other for helping others.
The beauty of a woman is not in the clothes she wears, the figure that she carries or the way she combs her hair.
The beauty of a woman must be seen from in her eyes, because that is the doorway to her heart, the place where love resides.
The beauty of a woman is not in a facial mode but the true beauty in a woman is reflected in her soul. It is the caring that she lovingly gives the passion that she shows. The beauty of a woman grows with the passing years.



You Should Also Read:
In This Black Skin
Defining Who You Are


Related Articles
Editor's Picks Articles
Top Ten Articles
Previous Features
Site Map





Content copyright © 2023 by Ruthe McDonald. All rights reserved.
This content was written by Ruthe McDonald. If you wish to use this content in any manner, you need written permission. Contact Ruthe McDonald for details.