Are Bahá'ís Essentially Atheists ?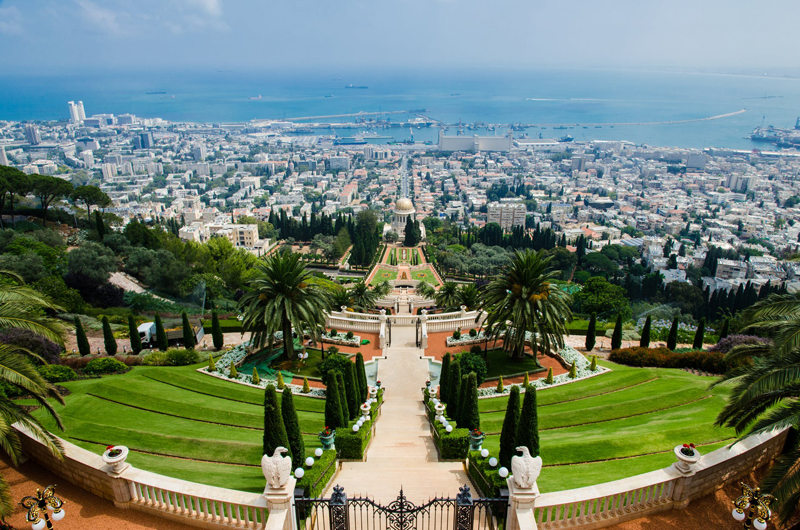 When someone tells me they don't believe in God, I generally assume that means they don't believe in mine. Sometimes such a statement is a defensive maneuver in case I'm going to force my ideas on them, or, it might mean they have so far not encountered any definition of a deity they like.

The latter had certainly been the case for me as a teenager: I refused the shape my reality around a six-year-old's church school understanding of a vengeful, anthropomorphic deity. I just didn't need anyone else looking over my shoulder ready to pounce on any mistakes! Asking questions in the 1950s, however, did not elicit much positive response, and resulted in being told I was going straight to hell for even asking about the nature of God. By college, I had decided I would be agnostic if asked, because I really did want some sort of greater power in my life, and maybe higher education could provide one. It did, when I encountered the Bahá'í Faith.

Bahá'ís also have been accused of atheism, and mostly for the same reasons. The Bahá'í concept of God is that of an essentially unknowable essence, all-powerful, omniscient, omnipresent, but compassionate and loving. Since human beings are a finite part of creation, there is no way for the finite to encompass the infinite. In fact, the only way it is possible to contemplate such a deity is by observing the signs and attributes in Creation--and through certain specially endowed Teachers or Prophets, called Manifestations of God by Bahá'u'lláh. These have been intermittently supplied by God for the education of Mankind.

Bahá'í theology refuses to see either multiple gods or religions. There is only one Creator, known by many names, speaking to a single human family, and providing successive chapters in one religious Book. Such guidance is regular and unending.

So, although atheist is mostly a pejorative epithet, it can by some definitions be true: I don't believe in some old bearded white man with a big walking stick ready to smite me for my sins. But I do believe quite passionately in an ordered Universe and an all-powerful creative force that has a purpose for the material world in which I live. It gives meaning to my life.

Religion has provided such meaning and shaped human behavior for millennia. Anthropologists and archeologists have found amazing paradigm shifts in human history are tied to religious beliefs. Alternately, there is some good evidence that the sudden deaths of whole civilizations can be traced to a weakening of moral and religious adherence, or attachment to steadily more bizarre practices that when they failed to avert disasters, caused the general populace to abandon them. Irreligion is preferable to wasting energy on empty rituals.

Irreligion comes in a variety of forms, one of which is where a person may think that God exists but blame human nature, economic forces or politics for the reason things are the way they are. When people can't find much relevance in what passes for religion, they adopt a secular view of reality that does not believe God is important, or is maybe pertinent only to the individual and not to society as a whole.

The Bahá'í Faith teaches that irreligion is the reason God has renewed the guidance periodically over time, so that the core beliefs are reiterated and laws applicable to the time and human understanding can be given. So, for Bahá'ís, Bahá'u'lláh is only the latest of those special Messengers, come to this point in history with the guidance for this next step in human development--the unification of the planet.

Bahá'ís believe that to worship one God and serve one humanity, to follow the essential oneness at the heart of each religion, will be the only way the world can be at peace. It is easy to agree with the Bahá'í principles--they are the familiar core of religious doctrine--but it is not so easy to obey them in today's world. It takes a committed community, which they are trying every day to build. According to essayist Marzieh Gail, "Bahá'ís are a disciplined, united group working together in powerful harmony, demonstrating the truth that human beings may retain their widely differing personalities and yet function collectively..." - Dawn Over Mount Hira, p. 168-9

So, Bahá'ís are very big on the importance of belief in God as the way to make the world a better place.
You Should Also Read:
The Purpose of Religion
The Purpose of Creation
The Bahá'í Concept of God


Related Articles
Editor's Picks Articles
Top Ten Articles
Previous Features
Site Map





Content copyright © 2022 by Cheryll Schuette. All rights reserved.
This content was written by Cheryll Schuette. If you wish to use this content in any manner, you need written permission. Contact Cheryll Schuette for details.