The Bahá'í Concept of God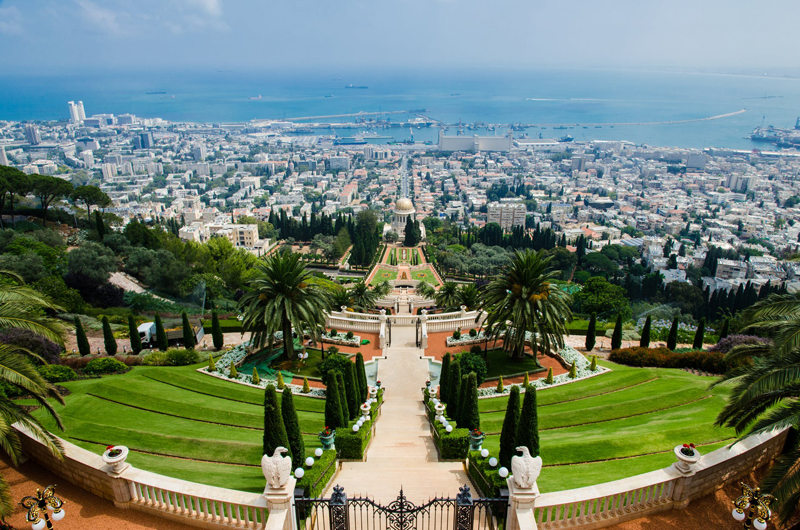 The purpose of life, according to Bahá'u'lláh, Prophet/Founder of the Bahá'í Faith, is to know and love God, develop virtues, and carry forward an ever-advancing civilization. Improving my character and even working to build God's Kingdom on Earth seem like straightforward goals to me, but how does one know God?

We are finite entities. Assuming that God, by whatever ever name you choose, is the source of all knowledge and creation, and infinite, then by that definition, there is no way the finite can encompass the infinite. I am just not going to know, let alone walk up and shake hands with God.

So, how will I deal with this paradox in a logical way that will preserve my religious faith? My background is in the hard sciences, which forty years ago meant I wasn't supposed to be able to follow religious doctrine of any kind. Science, by some people's definition, was concerned with all things material and tangible, anything that could be observed. Non-material areas were the purview of religion and philosophers. Over time, science and scientists grew to consider anything not within their powers of observation to be unimportant, even unreal (no pun intended). Therefore, religious philosophy was useless at best, and only a drug for the illiterate masses, at worst.

'Abdu'l-Bahá, Son of Bahá'u'lláh and His appointed Interpreter, commented that, "It is no proof of intelligence to reject everything which does not strike the senses.... It is not a special or exclusive privilege to be the prisoner of one's senses; the cow is the example of this theory. Man has a sacred power beyond the confines of the senses. The power of the rational mind is the power of the soul over the senses." Divine Philosophy, p. 94

Study of the sun is a good example of how one goes about knowing something that is not within the scope of human senses. Noone has yet developed a way to walk on its surface and take samples, yet there is a great deal known about the sun. Mirrors can be used to reflect certain qualities that can be further analyzed by instruments hardier than human eyes.

The teachings of the Bahá'í Faith use the analogy of mirrors to show how people can know God. Although it teaches that God is unknowable in the finite sense, reflective devices have been provided: "To man, the Essence of God is incomprehensible, so also are the worlds beyond this, and their condition. It is given to man to obtain knowledge, to attain to great spiritual perfection, to discover hidden truths and to manifest even the attributes of God; but still man cannot comprehend the Essence of God. Where the ever-widening circle of man's knowledge meets the spiritual world, a Manifestation of God is sent to mirror forth His splendour." 'Abdu'l-Baha in London, p. 66

Is the Divine Manifestation, then, God? Christ, Muhammad, Moses, as well as Bahá'u'lláh, have spoken with the Voice of God, and some of Their followers even believe Them to be God incarnate. I have trouble with the idea of the infinite being lodged in a finite form, so I like how 'Abdu'l-Bahá answered that question: "Yes, and yet not in Essence. A Divine Manifestation is as a mirror reflecting the light of the Sun. The light is the same and yet the mirror is not the Sun."

Bahá'ís believe these Divine Manifestations, the Prophets of God, are the only way in which humanity can know God. "In all the Divine Books the promise of the Divine Presence hath been explicitly recorded....God in His Essence and in His own Self hath ever been unseen, inaccessible, and unknowable. By Presence, therefore, is meant the Presence of the One Who is His Vicegerent amongst men[Christ, Muhammad, Bahá'u'lláh, etc.]." - Bahá'u'lláh, Epistle to the Son of the Wolf, p. 118

That works for me.
You Should Also Read:
Who is Bahá'u'lláh
Prayer
Progressive Revelation


Related Articles
Editor's Picks Articles
Top Ten Articles
Previous Features
Site Map





Content copyright © 2023 by Cheryll Schuette. All rights reserved.
This content was written by Cheryll Schuette. If you wish to use this content in any manner, you need written permission. Contact Cheryll Schuette for details.