Timesaving Tips for an Easier Summer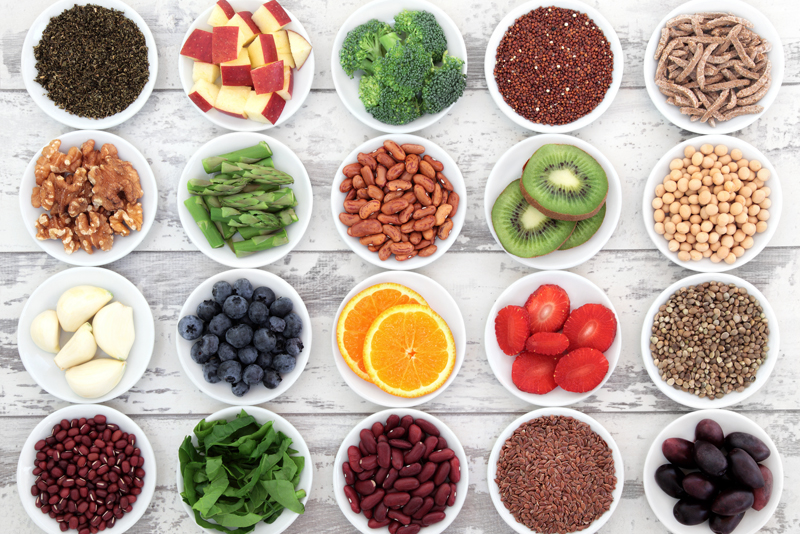 Expecting a busy summer? Here are a few hints that should help you stay cool, and spend a little less time in the kitchen, so you have more time for gardening, boating, entertaining, sitting by the pool, summer reading, etc.
Take advantage of Convenience Foods:
Do you have a love/hate relationship with convenience foods? Most of us love the fact that they save time, and at the same time hate the fact that many are full of preservatives and often unhealthy ingredients. Summertime is usually so busy, that most of us absolutely must take advantage of at least some of these products. Although I draw the line on boxed dinners, canned enchilada sauce, frozen whipped topping, and several other really disgusting products that really are not fit to be consumed by humans or pets, I do take advantage of canned soups, packaged salad dressing mixes, bottled spaghetti sauce, and cake mixes to name a few. I keep plenty of frozen vegetables in the freezer, as well as Timesaving Modules. I also keep Homemade Mixes in my pantry at all times. These mixes and modules are my own versions of convenience products without any preservatives and additives, and most can be made quickly or cook on their own in the slow cooker.

Before the summer is in full swing, it's a good idea for you to stock up on your favorite convenience foods and prepare as many homemade mixes and modules as you have time and space for. An extra freezer kept in the garage or basement is helpful, and luckily there are models in every size to fit every size home or apartment and lifestyle. Basic freezers are generally quite inexpensive and extra convenient.


Don't pay extra for seasonings that you can sprinkle on by yourself:
You probably have a spice cupboard filled with spice mixes and seasonings that you like to use. Although many grocery store meat departments feature meats with seasoning already added, I prefer to add my own favorite spice mixes to fresh meat and poultry. Using your own spices, you can control the amount of spice and insure that the flavor is one you and your family will like. Worse options that are readily available and sometimes tempting to buy at a premium price are pre-marinated meats; if you've ever noticed the dates on some of those vacuum-packed marinated roasts, they have a shelf life of several months, which tells me something isn't right. I attended a dinner party once where the hostess served packaged marinated pork loin from a warehouse store; the meat had a weird texture from being marinated months instead of overnight, and it was so awful, I actually slipped it in my purse when no one was looking. It usually takes only 5-10 minutes to whip up a marinade to pour over meat or poultry; if you do it in the morning, it can sit in the fridge all day and will be ready to grill right at dinnertime. You can double the ingredients, and store some in the freezer for another time; the flavor will permeate the food while thawing.


Take advantage of timesaving appliances:
Timesaving appliances are a must for summer. Automatic bread machines make perfect dough – dough that can be "baked" on the grill (like for grilled pizza, flatbread, or small loaves) or on a countertop griddle – they also make loaves that bake unattended without heating the kitchen. Food processors, blenders, and electric food choppers make the dinner prep go much quicker, leaving extra time for gardening or just enjoying the nice weather. The timesaving appliance that is the most advantageous and saves the most time is, of course, the slow cooker. There are dozens of inexpensive models, as well as several excellent multi-cookers. I've found that one slow cooker is absolutely not enough (I'll never admit how many I personally own for fear that I'll be committed to an institution for hoarding); it's a good idea to keep several sizes on hand, so that you can cook main dishes, side dishes, and desserts at once.
Hopefully, you'll have a fun, safe summer with lots of good food and minimal time spent in the kitchen!


Related Articles
Editor's Picks Articles
Top Ten Articles
Previous Features
Site Map





Content copyright © 2022 by Karen Hancock. All rights reserved.
This content was written by Karen Hancock. If you wish to use this content in any manner, you need written permission. Contact Karen Hancock for details.