How To Build A Simple Portfolio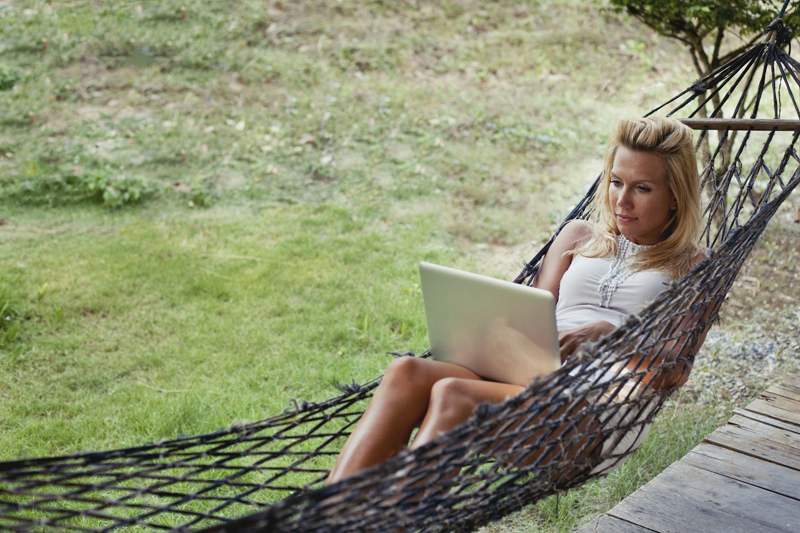 Do you want a simple portfolio? One that covers all the basics but leaves out the hassle. You can have such a portfolio. It consists of three index mutual funds or exchange-traded funds.
A good portfolio will give you diversification while keeping costs low. It will give you exposure to both domestic and international stocks and the balancing effect of bonds.
The simplest portfolio invests in three funds: a domestic stock index fund, an international stock index fund and a bond index fund.
Domestic Stock Fund
This fund will be a total stock index mutual fund. You can choose to invest in a total stock index ETF instead. An ETF may charge a commission for purchasing it, but its expense ratio will be lower than a mutual fund. The mutual fund is best if you are continually adding more money to the stock fund. An ETF is best if you are buying it in one lump sum.
The total stock index fund will track an index benchmark. Index funds offer the lowest costs in the mutual fund industry. The index fund seeks to match the performance of this benchmark. So you are buying all the major stocks in your country of origin. For the United States, this would be all the stocks trading on the stock exchanges. This includes both large and small companies providing extensive diversification.
International Stock Fund
Again, this is an index fund or ETF. An international index fund will track a benchmark of stocks of various companies outside your home country. For example, the Vanguard Total International Index Fund tracks the MSCI All Country World ex USA Investable Market Index. This index tracks the common stocks of developing and emerging markets countries. Some of these countries are the United Kingdom, Canada, Germany, Japan, China and Brazil. The choice of a mutual fund or an ETF will depend on how you invest as discussed under the Domestic Stock Fund.
Bond Fund
This will be an index fund or ETF. The Total Bond Index Fund from Vanguard is an example of a mutual fund that will fit this component of the portfolio. It invests in investment-grade corporate and United States Treasury Securities. Bonds add stability and balance to the portfolio. They can protect from heavy portfolio losses when the stock market is falling. The same choices between an ETF and mutual fund apply here.
So how do you allocate this portfolio? A good recommendation would be to do a 50/50 split between stocks and bonds. A younger person in their twenties or thirties may choose to put more in stocks, such as 60-70%.
The stock portion can then be allocated between domestic and international. One allocation would be to put 20% into international stocks and the rest into domestic. Besides, most domestic stock companies do business overseas so you already get some international exposure through the domestic portfolio.
That's it. A simple portfolio of stocks and bonds. The only maintenance is once a year when you rebalance the portfolio back to its original allocations. That is when you sell the portions of the portfolio that overperformed and buy into the portions that underperformed. A simple portfolio so you can get on with the rest of your life.
This is not a recommendation for Vanguard Funds. There are many low-cost index funds from which to choose.
May I recommend my ebook,
Investing $10K in 2014 (Sandra's Investing Basics)
- Available on Amazon.com.
You Should Also Read:
Index Fund Advantages
7 Tips for Choosing a Mutual Fund
Ways To Diversify Your Portfolio


Related Articles
Editor's Picks Articles
Top Ten Articles
Previous Features
Site Map



Follow @SandraInvesting
Tweet





Content copyright © 2022 by Sandra Baublitz. All rights reserved.
This content was written by Sandra Baublitz. If you wish to use this content in any manner, you need written permission. Contact Sandra Baublitz for details.