What size Cattleya should I choose?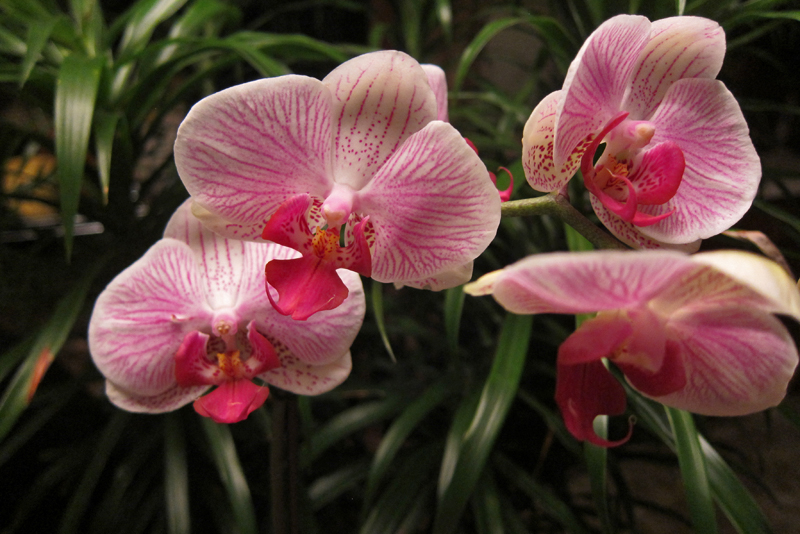 When I first became interested in orchids, I fell in love with the cattleyas. It was the gorgeous flowers and all the different colors and flower shapes that captivated me. So I began ordering from the Internet and from eBay (see related articles
Where should I buy orchids?
). I picked which flowers I liked best and ordered the plants regardless of the plant size.
There are many different size cattleyas and you should be aware of this before you start collecting (unless you have unlimited space for them, like a large greenhouse). I will review the different sizes here and give you some pointers on how they grow that you should be aware of.
Standard Cattleya
In general, these are the plants that produce the six-inch corsage orchids that we are all familiar with. Standards actually come in a variety of sizes, too, but they are all large. Some like a Cattleya amethystoglossa can grow to three feet tall and three feet wide. They need more light than is generally available indoors in order to bloom.
Hybrids are generally not as large, but are also rather large for growing inside. Many have leaves 18 inches long and about three or four inches wide. Depending upon their growth habit, they can spread when specimen size to two to three feet wide. Needless to say, they are wonderful plants to grow for the flowers, but when mature need large amounts of space. Another thing to remember about the standards is that they take somewhat longer to mature than smaller varieties since they need to be larger before they bloom.
Compact Cattleya
Compact is defined as growing to approximately 12 inches high and are generally more compact in growth habit as well. That means that the pseudobulbs generally grow fairly close together and have multiple growing directions. The plants also have been bred to grow in a vertical direction (leaves held in a vertical direction) rather than spreading out horizontally as many standards do.
These plants take as long to mature as the standards, but will produce multiple flowers and stems earlier than the standards. The compact size is good for inside growers and they are generally quite floriferous even though they generally require less light to flower.
Miniature Cattleya
Miniature is defined as less than 6 inches high. A great deal of work has gone into the breeding and hybridizing for miniature size recently because these plants are ideal for growing under lights or by a window inside due to their small size. Some have smaller flowers (but just as beautiful) and others are bred for large flowers on a small plant.
You can enjoy more plants with the miniatures since many of them will grow and flower in a 2 to 2 ½ inch pot. Since these plants are small in size, they also tend to take less time to grow to flowering size and this, too, is an advantage.
You Should Also Read:
Recommended Orchid Vendors
Recommended Orchid Potting CD
Growing Orchids on Mounts


Editor's Picks Articles
Top Ten Articles
Previous Features
Site Map





Content copyright © 2018 by Susan Taylor. All rights reserved.
This content was written by Susan Taylor. If you wish to use this content in any manner, you need written permission. Contact Anu Dharmani for details.