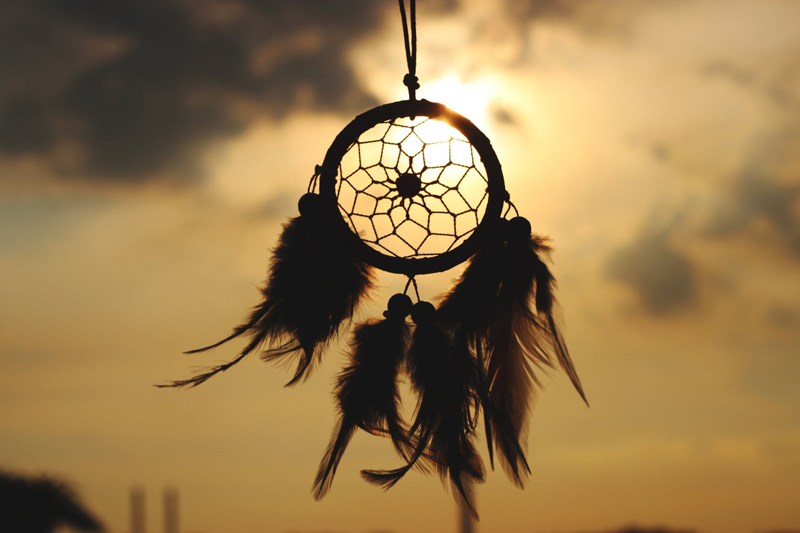 Throughout society and culture around the world, bells have a multitude of meanings and purposes. Bells symbolize beginnings and endings. Bells are rung at
weddings, funerals
and to kick off boxing rounds on the
Jerry Springer
show. Church bells gather people by summoning them to church or events. Bells announce that someone's at the door or on the phone and warn us not to cross railroad tracks. Chimes tinkling in the breeze can relax us and help us guess the speed of the wind. Bells even have the power to tell us what to do! Alarm clocks tell us to wake up and school bells tell us to get to class.
In the Chinese art of
Feng Shui
, bells are used for prosperity and protection. They play a role in Catholic Mass and are used as part of ritual in a number of spiritual practices, including some forms of meditation.
Bellydancers
enhance both
music
and dance with
zills
, small finger cymbals with a bell-like sound.
Bells have long been associated with the holiday season. In our country,
Salvation Army "Bell Ringers"
volunteer to stand in the cold to raise money for the needy, symbolizing the spirit of giving. Jay Livingston and Ray Evans wrote the 1951 Christmas classic,
"Silver Bells"
to depict the atmosphere of the holiday season in the city. There is the standard
Jingle Bells
and the famous line from the movie
It's A Wonderful Life
: "Every time a bell rings an angel gets his wings."
In our dreams, the meaning of bells can vary as much as it does in waking life! You may need to look up a combination of symbols and piece them together. It's important to look at the purpose of the bell, its relationship to the other symbols and the context of the dream as a whole to arrive at your interpretation. Did you dream of wedding bells? Remember that dreams speak in symbols and the
wedding
likely represents a new beginning. Have you recently begun a new job, project or relationship? Do you anticipate that this could happen soon? Did you dream of a
broken
alarm
clock?
Bells speak their own language through a variety of tones. They can sound cheerful, threatening, alarming, soothing, harmonious and annoying. What type of sound did your dream bells carry? What emotion can you associate with the sound? Your bells may be a sign of good news or a warning. If you were ringing the bells, you may be feeling joyous and want the world to know. Depending on the context of your dream, you may have an announcement or a need to control people or a situation.
May all your dreams come true!
Parthena Black is a professional social worker and ordained minister with experience in tarot and runes. For private spiritual counseling and intuitive readings via e-mail, please visit her at
oymygoddess.com
---
Use meditiation, affirmations, prayers, and other dream empowerment methods, improve dream recall and learn to use dreams for problem-solving, healing and achieving your goals!
You Should Also Read:
Dream Symbols - Rituals
Bellydancing At BellaOnline
Feng Shui At BellaOnline


Related Articles
Editor's Picks Articles
Top Ten Articles
Previous Features
Site Map





Content copyright © 2021 by Parthena Black. All rights reserved.
This content was written by Parthena Black. If you wish to use this content in any manner, you need written permission. Contact Lori Chidori Phillips for details.