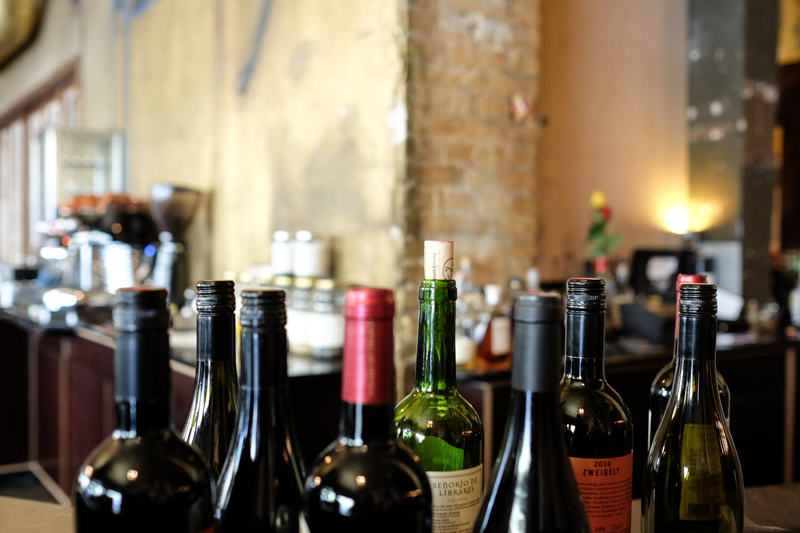 Explore Italy through these great whites.
Italy is best known for its bold, hearty red wines. It's also boasts light, dry whites perfect for spring and summer. On our recent trip to Italy, my husband and I introduced our fellow travellers to a new white wine in each region we travelled through. Here are some of these friendly white wines:
Tocai: This is one of my favorite wines. It hails primarily from the Friuli-Venezia Giulia region, but can be found in the Veneto. Don't confuse it with the sweet Hungarian Tokaj. Tocai is dry, medium-bodied wine that brings scents of flowers, pears, and peaches. You will have a nice bite from the acidity which keeps this wine from being cloying. You can't enjoy the inexpensive house wine from the tap, but there are some good offerings now available for under $20.
Verdicchio: This green tinged wine of the Marche was once a staple of white Italian wines in the US. It has a medium and distinctive flavors of almonds and citrus. It has unique, slightly bitter finish, that is quite pleasant. It is a true Italian wine, originating in Italy. It's qualities have been praised in poetry throughtout the centuries. The Italians used the Verdicchio grape to create some of their first sparkling wines. Expect to pay about $10 for a decent bottle. For more information about Verdicchio you can visit the Strada del vino Verdicchio site.
Frascati: This is the "City of Wine" located not far from Rome. The city gives its name to a wine from the area. Before there was a city of Rome, the citizens of the ancient city of Tusculum enjoyed the local wine. The Romans called it the "Gold Wine," due not only to its pale, straw color, but the monies it brought to local economies. Frascati has been mentioned in Italian literature more than any other wine. The volcanic ground gives it a flavor impossible to duplicate anywhere else. Frascati is blended from white Malvasia, Tuscany Trebbiano, Greco and Malvasia from Lazio grapes. If you are looking for dry Frascati be certain to check the label for secco (dry). There are amabile, dolce, and cannellino versions as well.
The latter is a special version using very ripe grapes hopefully infected with botrytis cinerea. A spumante Frascati is also produced.
Orvieto: This wine is also associated with the city that bears the same name. This Umbrian city is set on a hill, surrounded by vineyards. The Etruscans learned early that this land was perfect for grapes. The dry white wine is called Orvieto Classico and is blended from is produced from the Procanico, Verdello, Malvasia, Grechetto and Drupeggio grapes. As with Verdicchio, it too features a slight, but pleasing, bitter aftertaste. The color is straw yellow, with pale green tints. It features light aromas and tastes. A good Orvieto classico will fill your mouth with flavor, but not overpower it. It has been referred to as "liquid gold" and has been the wine of choice for popes and kings. The poet Gabriele D'Annunzio defined it as "the sun of Italy in a bottle."
On your next visit to the wine store, make a point of trying one of these great Italian wines.
You Should Also Read:
Alsacien Wine
Alternative White Wines
Beginning White Wines


Editor's Picks Articles
Top Ten Articles
Previous Features
Site Map





Content copyright © 2023 by Paula S.W. Laurita. All rights reserved.
This content was written by Paula S.W. Laurita. If you wish to use this content in any manner, you need written permission. Contact Peter F May for details.