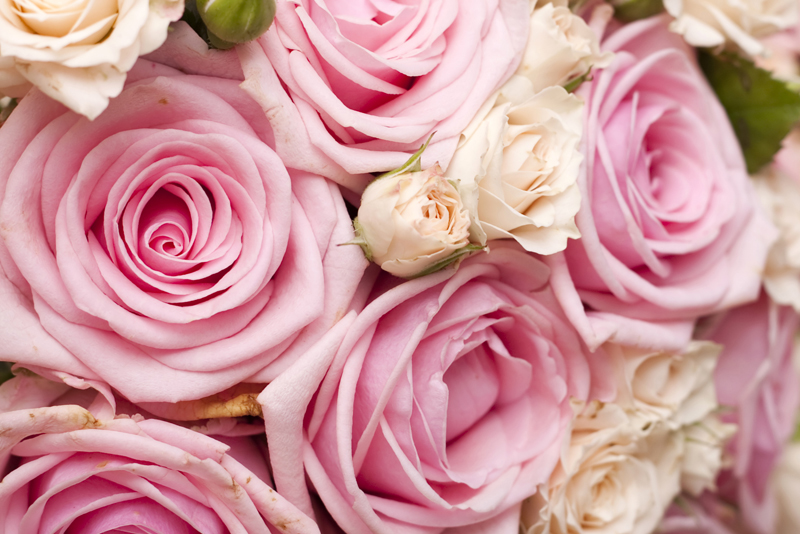 With all the stress that a lot of you are facing, I thought I'd share an article written by former bellaonline.com fragrance editor Fran Loudas.
While it was written during the Holiday Season you can still try some of her tips. You'll be surprised at how much more peaceful you and your environment will feel. Enjoy!
The Key to Relaxation and Calm Can Be As Simple As Following Your Nose.
Fruitcake, too many canned Christmas tunes blaring over department store speakers, bright lights blinking on, blinking off -- it's no wonder we suffer from sensory overload at this time each year. Although you might be tempted to shut out all the stimuli, there's one sense that can help you cope: your sense of smell. Scents can excite or pacify you, make you dreamy with nostalgia, or alert you not to bite into the leftover sushi. They can cheer you up, improve your skin tone or relax knotted muscles. Aromatherapy -- the use of botanical oils to trigger these positive physiological or emotional changes by stimulating olfactory glands -- can help calm you through the holiday season.
Humans have known for eons that oils extracted from certain plants can be used medicinally. When archaeologists opened King Tut's 3,500-year-old tomb early this century, the scents of aromatic oils wafted from the rooms. Pots containing frankincense, used for smooth skin and to clear respiratory congestion, and myrrh, an antiseptic and anti-inflammatory agent, awaited the pharaoh's use in the afterlife, Hasnain Walji, Ph.D., notes in his book The Healing Power of Aromatherapy (Prima).
Today, we still prize essential oils for their restorative properties. Distilled or pressed from the flowers, leaves, roots, fruits, stems, bark or resins of plants or trees, essential oils are available in concentrated forms that can benefit you through smell or contact with your skin.
Mapping an Odor
To understand how aromatherapy works, crush a fresh rosemary sprig between your fingers and breathe in. Scores of aroma molecules are inhaled, carrying rosemary's sharp, spicy fragrance to your nose. That's only the beginning. Each cell is connected to the brain by a nerve fiber, which sends a special "rosemary" message to the brain's limbic area, the section involved in emotional responses and memory. Finally, it's thought that the hypothalamus, the area of the brain that relays odor information to other parts of the body, stimulates the brain to secrete neurochemicals. These neurochemicals trigger hormonal and adrenal functions and also produce feelings of well-being, explain Mindy Green and Kathi Keville in their book Aromatherapy: A Complete Guide to the Healing Art (Crossing Press). Through all of these biochemical chain reactions, the rosemary ultimately stimulates a pleasant memory, elevates your mood and invigorates you.
The molecules in essential oils are small enough to penetrate the skin, which is why they're therapeutic in the bath and included in natural beauty products. However, only a few oils such as lavender or tea tree oil can be applied directly to your skin; most need to be diluted with a carrier oil such as almond, apricot kernel, jojoba or sesame to avoid stinging or irritation. Never ingest the oils unless supervised by a health care professional. And pregnant women and people with epilepsy or asthma shouldn't use essential oils unless instructed by a doctor.
Putting Oils to Use
You need only pour a few drops of essential oils into a heated aromatherapy diffuser to send their therapeutic fragrances through your office or home. You can also sniff the oils directly from the bottle or place a few drops on a handkerchief and breathe in the scent. And, of course, you can enjoy aromatherapy during a massage when the essential oils are mixed into the massage oil.
The simplest way to use essential oils is in the bath, says Deanna Cross, an educator at the Pacific Institute of Aromatherapy in San Francisco. "In the water, you relax and your emotions open up," she says. "Plus, you simultaneously inhale and absorb the oils through your skin."
Add oils from citrus plants to warm bath water to lift your spirits, advises Cross. Orange, neroli, bergamot, grapefruit and lemon are all candidates for a mood-brightening soak. Because oils won't readily mix with water, it is recommended to add seven to 10 drops of an essential oil to 1/4 cup of milk or soy milk to act as an emulsifier. This keeps the oil from floating in concentrated pools atop the bath water, where it may irritate your skin. Pour the blend into the water just as you're getting in.
One of the best natural ways to keep your skin and hair healthy is to use products formulated with essential oils, which are absorbed into the skin. For instance, sensitive skin and dry skin can benefit from the soothing, nourishing oils of chamomile, lavender, rose and neroli. Oily skin and acne benefit from antiseptic oils such as lavender, rosemary and bergamot. If dandruff is your concern, look for a shampoo containing tea tree, sage or ylang ylang oils.
Aromatherapy isn't only for making your hair and skin shine. Many essential oils help treat physical ailments, too. Cross uses include eucalyptus heated in a diffuser for clearing upper respiratory congestion. Or, fill a basin with hot water, add several drops of eucalyptus and inhale the steam, which carries the eucalyptus molecules into clogged sinuses and bronchial tubes.
When you're suffering from a cold that saps your energy, try pouring Epsom salts and a few drops of invigorating rosemary into a hot bath. To refresh the air in your bedroom, diffuse lemon, which acts as a natural antiseptic.
That's it for this week.
Life Never Smelled So Sweet!
Juliette's Website
https://www.nyrajuskincare.com


Related Articles
Editor's Picks Articles
Top Ten Articles
Previous Features
Site Map





Content copyright © 2022 by Fran Loudas. All rights reserved.
This content was written by Fran Loudas. If you wish to use this content in any manner, you need written permission. Contact Juliette Samuel for details.