Ranma 1/2 Fourth Season Box Set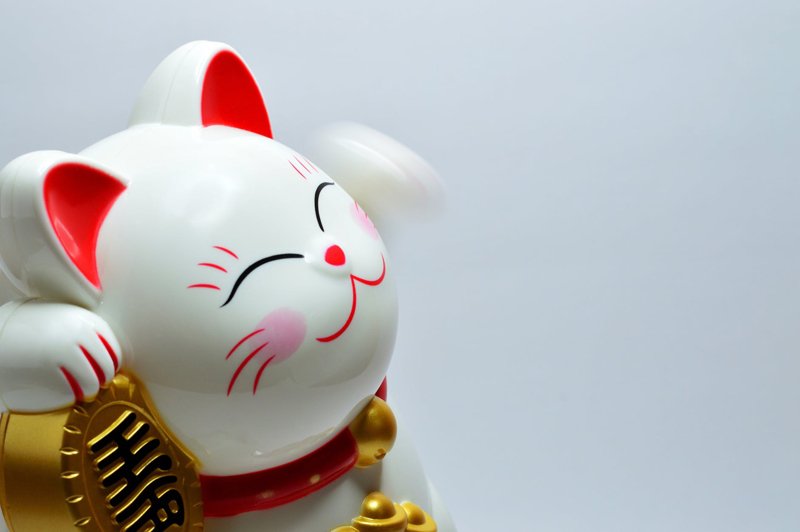 Ranma 1/2 Outta Control
is a DVD box set of the fourth season of
Ranma 1/2
. This set contains a total of 24 episodes. The first four discs contain five episodes, while the fifth disc contains four episodes and the special features.
This season of
Ranma 1/2
introduces the principal for Furinkan High School, a new disciple for the Tendo Dojo (who only appears in one episode), and a character that appeared in the second season of
Ranma 1/2
makes a return appearance. This season also saw a couple of stories that ran for more than one episode; these kind of story arcs were all but gone during the third season of
Ranma 1/2
.
The menus for the first four discs let you play the episodes, setup your language and subtitle preferences, or select where you want to begin watching an episode. The menu on the fifth disc contains these features, as well as an option to view the special features. In the setup menu, you can choose to watch the episodes with either the Japanese language track or the English language track, and you can also choose whether to have the subtitles on or off.
The special features menu contains five options: "Line Art Gallery," "Textless Opening," "Textless Ending," "Cast List," and "Actor Profiles." As you would expect, the textless opening and ending are just the opening and ending credits without the text. However, it should be noted that for the textless opening, it is a textless version of the original Japanese opening (the English graphic for the title that covers the Japanese graphic is absent from this version of the opening).
The line art gallery has 28 pages of model sketches of the characters that appear on this DVD box set. The cast list is a list of the English and Japanese voice actors for each character. The actor profiles are selected filmographies for the English voice actors.
Ranma 1/2 Outta Control
is a rather "low frills" DVD set, and the extras are similar to what can be found on
Ranma 1/2 Anything-Goes Martial Arts
and
Ranma 1/2 Hard Battle
. While these features are better than what appeared on the first
Ranma 1/2
DVD box set, I wish an effort had been made to track down some of the English voice actors and include interviews with them as extras on the DVD box sets.
Ranma 1/2 Outta Control
tends to run between $40 and $50 at retail. While this could be considered a little high-priced for what you get, the episodes are still worth the cost. The series is very enjoyable for an older audience (16 and up), and really should be in an anime fan's DVD collection.
I wrote this review after watching a copy of this DVD box set that my husband and I purchased.
Disc 1

Disc 2

Disc 3

The Return of the Hawaiian Headmaster From Hell
Enter Kuno, the Night-Prowling Knight
Ranma Gets Weak!
Eureka! The Desperate Move of Desperation
Showdown! Can Ranma Make a Comeback?
Here Comes Ranma's Mom!
From Ryoga, With Love
My Fiancee, the Cat
Blow, Wind! To be Young Is to Go Gung-Ho
A Formidable New Disciple Appears



Step Outside!
Ryoga's Tendo Dojo Houseguest Diary
Happosai's Happy Heart!
Extra, Extra! Kuno & Nabiki: Read All About It
Ryoga the Strong... Too Strong



Disc 4

Disc 5

Close Call! P-chan's Secret
The Egg-Catcher Man
Ranma and Kuno's First Kiss
Shampoo's Red Thread of Dread!
Mousse Goes Home to the Country


The Dumbest Bet in History!
Kuno Becomes a Marianne!
Ranma, You're SUCH a Jerk!
Ling-Ling & Lung-Lung Strike Back!

Bonus Features
This site needs an editor - click to learn more!

You Should Also Read:
Ranma 1/2
Ranma 1/2 Second Season Box Set
Ranma 1/2 Third Season Box Set




Related Articles
Editor's Picks Articles
Top Ten Articles
Previous Features
Site Map





Content copyright © 2021 by Lesley Aeschliman. All rights reserved.
This content was written by Lesley Aeschliman. If you wish to use this content in any manner, you need written permission. Contact BellaOnline Administration for details.