Living Large in a Small Tin Can A Review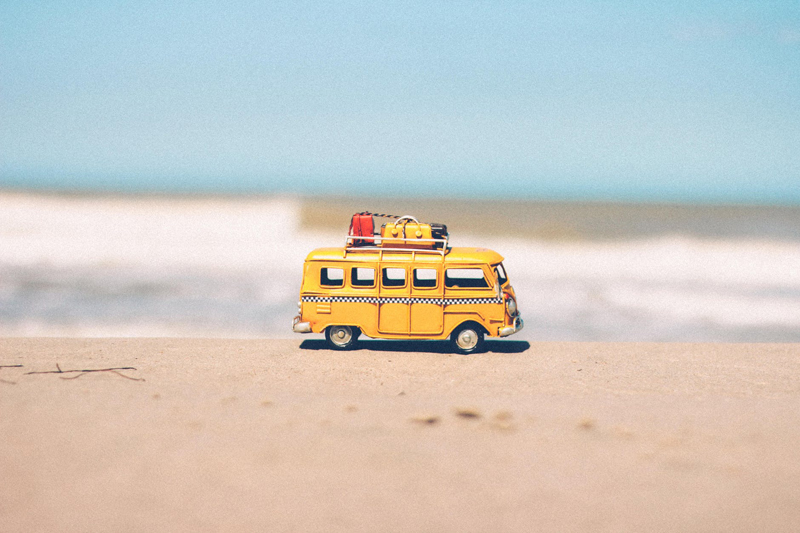 Being an avid RVer, I always enjoy reading a book written either by or for RVers. I recently downloaded the Kindle e-book Long Long Honeymoon: Living Large in a Small Tin Can by C.S. (Sean) Michael, co-author of the popular Long Long Honeymoon RV travel blog. While Michael mentions right up front that his book is "not intended to be an exhaustive exploration of every microscopic detail" of their journey, it is an in-depth account of their foray into the world of RVing, mixed in with some practical advice on RV living, along with the author's opinions about many helpful products for RVers, rounded out with plenty of interesting and amusing essays about the couple's life on the road.

The book starts out with the reader learning that the author's original dream vehicle looked nothing like an RV. As he puts it, "my dream car was fast, small, nimble." But one sunny summer day, Michael's then girlfriend/now wife, Kristy, convinced him to go look at RVs, and the seed was planted. The couple instantly developed a fondness for Airstreams and the adventure begins.

Michael's sense of humor shines through clearly throughout the book, along with his solid writing skills. I appreciate that he intersperses dialog throughout. The dialog adds color when we get to "meet" important people along the way, like Bob, the salesman who they first talked RV with.

Near the beginning of the book, Michael devotes a long section to his reasoning behind why he was settling on an RV lifestyle versus "say, a Costa Rican beach condo." The author did the numbers, and said it made more financial sense to him. Then there is another segment devoted to his wondering whether to choose a brand new Airstream or a vintage one. Once that decision is settled, the reader gets to meet Willy, the guy who had their dream RV on the lot. What soon follows is a cute scene that all RVers can relate to--the first time they back their new rig into the backyard at Kristy's parent's house.

Michael covers many issues RVers have to take into consideration before embarking on an RV trip: trailer weight, towing, all the things you need to pack. We go with the pair on their maiden voyage where we discover that Michael now believes that the glove was the greatest invention known to man. As Michael states in the book, "I now own more gloves than the Queen of England."

Then the book morphs into more of a practical guide for beginning RVers. It includes a comprehensive guide to RV models, a very well-thought out chapter discussing the pros and cons of new versus used RVs, towing, gas versus diesel, extended warranties, dump station tips, getting Wi-Fi on the road, cooking in campgrounds, and how even if you own a GPS, he still believes (and me too!) that maps are indispensable. He also plugs several of his favorite products, like the lubricant Boeshield T-9.

After all of the practical matters are discussed, Michael rolls out some more colorful and thought-provoking essays regarding their travels. In summary, the book is hodgepodge of information related to RV living that wannabe RVers, newbie RVers, and veteran RVers alike will appreciate. If your RV wheels have been a little rusty--like mine have been lately--it will inspire you to get those wheels back in motion!





Related Articles
Editor's Picks Articles
Top Ten Articles
Previous Features
Site Map





Content copyright © 2022 by Erin Lehn Floresca. All rights reserved.
This content was written by Erin Lehn Floresca. If you wish to use this content in any manner, you need written permission. Contact Erin Lehn for details.