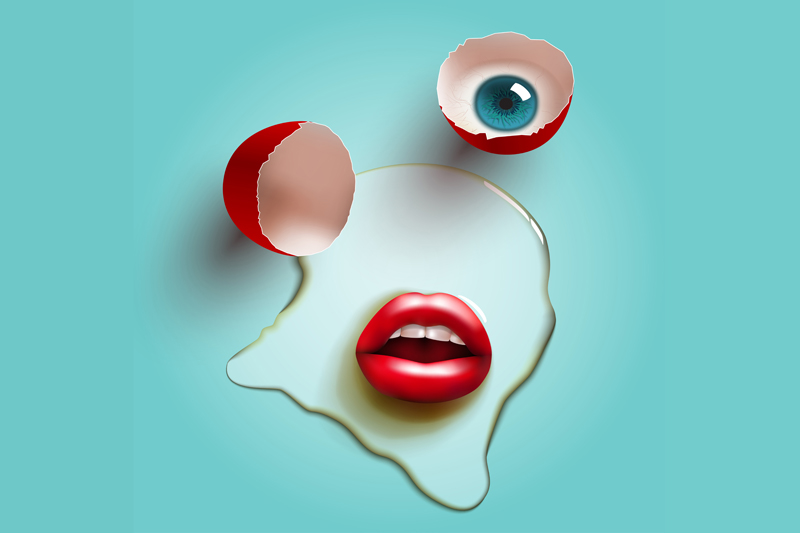 With beautiful red and gold leaves poinsettias are the perfect winter accent and are loved throughout America as Christmas flowers. They brighten up any autumn garden or dreary winter room and bring a touch of holiday cheer to any house. But, beautiful and deadly is the poinsettia, because these blooms hide a deadly secret! If eaten, they'll poison your kids and dogs! Right? Right?

There is an enduring legend, especially in America, that these delicate looking and somewhat finicky plants will poison anyone who eats them. Fortunately, for this lovely plant, that is just not true. This legend has been around for nearly a century and has penetrated quite far into the American consciousness. Most people don't even question it. They just know to the core of their being that it is a beautiful but dangerous plant.

Before we look at where this myth came from, let's look quickly at the plant itself: They're named for Joel Poinsett, who while serving as the first Minister to Mexico in the 1820's, first brought them to the United States. Their scientific name is Euphorbia pulcherrima, and in the wild the poinsettia bush can grow as large as six feet! What people love most about the poinsettia, the bright, traditionally red blooms, are actually not flowers. The red parts of the poinsettia bloom are actually called "bracts" and are really modified leaves. See, learning is fun!

The genesis for this UL seems to date to 1919 and a report in Hawaii of a boy dying after eating the plant. Medical examination later disproved this theory, but by then the story was off and running. It made it into print in a newspaper and stories like this capture public attention as no following-on medical examination ever can. The next public interest story came from Ann Landers in March 1987. She published a letter from a woman claiming her cat had been poisoned by the plant. Two months later, Ann Landers published a retraction and cited scientific and government research disproving the idea that the plant was poisonous. But again, retractions are not so attention grabbing and don't spread the same way, or at the same speed, as a frightening or terrible story.

To give support to the non-poisonous fact of the poinsettia, research has been published by both the Ohio State University and Poisindex. Their findings suggest that a 50 lb child would have to eat more than 500 bracts before he or she would become seriously ill.

That doesn't mean you, or your cat, should start stuffing poinsettia leaves in your mouth though. The plant is incredibly bitter and that can cause stomach upset. Also, the sap can cause minor skin irritation for some people. So, enjoy your beautiful blooms, but try to resist the urge to eat them.


Related Articles
Editor's Picks Articles
Top Ten Articles
Previous Features
Site Map





Content copyright © 2023 by Melissa Lamkin. All rights reserved.
This content was written by Melissa Lamkin. If you wish to use this content in any manner, you need written permission. Contact Mary Beth Crabb for details.