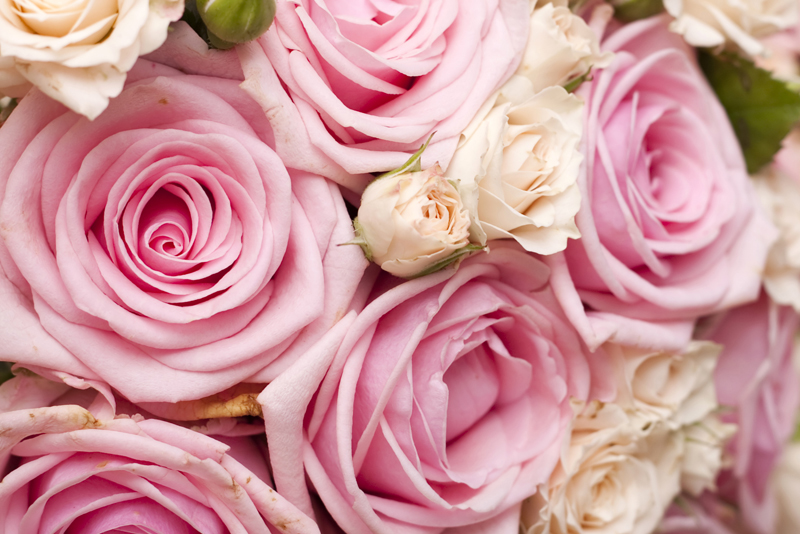 Many women can't say they are fully dressed without a splash of scent, and some of you can't put on just any scent. As women you are aware that fragrances should match your natural body scent, your personality and mood, the occasion, and more importantly, the season. Season dictates perfume choice and this has nothing to do with one's whims or lavishness. Winter, in which we experience cold temperature, makes evaporation a challenge therefore the need for richer scents. Spring, on the other hand, makes skin warmer. Heat intensifies fragrance so you need lighter scents to avoid overwhelming yourself and others.
With winter letting the last of its ice melt, we say goodbye to rich and warming fragrances and start greeting spring with something lighter and fresher. But aside from picking a much toned-down fragrance, a fun way to shop for spring scents is to match this season's promise of blooms and greens. Imagine the smell of fresh flowers, cut grass and citrus. If you adore fruits and flowers in your perfume, spring may be your most anticipated season. Crisp and clean fragrances are also this season's top picks so if you love the smell of pure white linen or even breezy and aquatic fragrances, you can stock up on these for your spring fragrance wardrobe.
If you're into well-known perfume brands, you'll find no shortage in designer fragrances and spring scents. There's Stella by Stella McCartney, a blend of roses, peonies and mandarin, creating a very feminine spring scent you can wear day or night. Dolce and Gabbana also came up with something hard to resist for spring in Dolce, an intense mix of white flowers packaged in a very pretty bottle. Versace's Versense is oh so fresh and floral and luckily a transitional scent from spring into summer. Speaking of which, there might be days in spring that still feel like winter so get some transitional scents from winter into spring for these moments.
Create A Signature Blend for Yourself
For women who can't find their own spring scent in commercially available perfumes, there is an option to create personalized scents. Mind you, these are not only for celebrities as you'll find a growing number of perfume stores, both brick and mortar and online, catering to people who want to tailor a scent. From selecting ingredients to choosing a bottle and label, you can easily make your very own botanical perfume blends. There are no hard and fast rules about using floral scents for spring fragrances. If you are not into blooms, you can still wear your favorite woody and spicy notes but keep them light or shower with fresh and airy top notes.
It's not hard to begin making seasonal perfumes. For starters, you will need good quality essential oils, carrier oils, alcohol (vodka will do), beeswax (if you're making solid perfumes), a couple of materials and tools like glass stirrers, clean rags and funnel and tinted bottles or pots.
Find a recipe online and experiment.Know that perfume making can take a few weeks to months,so the earlier you begin the sooner you'll enjoy your scented creation. Making seasonal perfumes is perfect when you want a signature scent without spending tons. It's also a great hobby to use your creativity. Who knows, you might even create the next spring scentsation!
That's it for this week. Don't forget to share this article with your friends and visit the Fragrance Forum at: bellaonline.com
Until Next Time,
Life Never Smelled So Sweet!
Juliette's Website
https://www.nyrajuskincare.com


Related Articles
Editor's Picks Articles
Top Ten Articles
Previous Features
Site Map





Content copyright © 2023 by Juliette Samuel. All rights reserved.
This content was written by Juliette Samuel. If you wish to use this content in any manner, you need written permission. Contact Juliette Samuel for details.