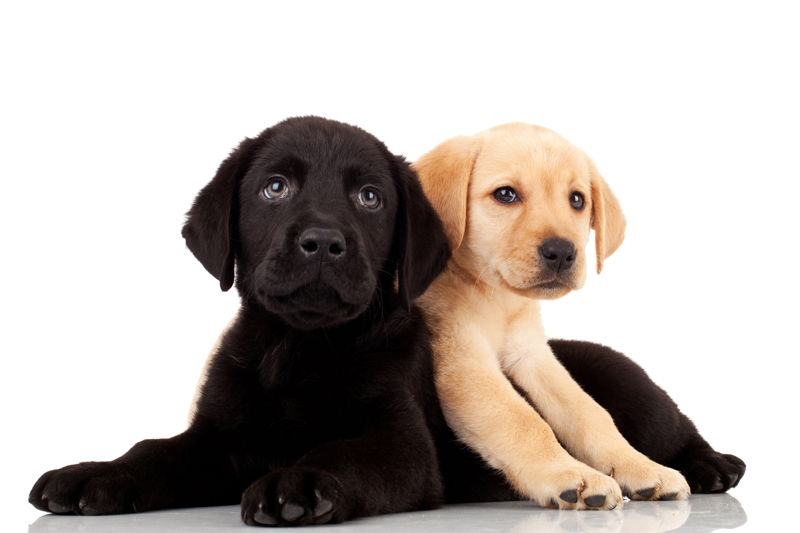 Crate training can be one of the easiest ways to get through one of the toughest periods of dog ownership -- housebreaking. But just because your puppy is housebroken doesn't mean that the crate has outlived its usefulness. Keeping it around throughout the dog's lifetime can mean she'll have a place to always call her own.

Some of the basics of crate training include making the crate a familiar and comforting place. It's often a spot where she'll have some of her favorite toys, an old blanket or even where she gets fed her treats. This establishes a den of her very own, and while the idea behind crate training for housebreaking is that she won't soil where she sleeps unless it's an absolute necessity, the end result is also a safe zone.

Dogs that are housetrained with the crating method can also come to view the crate as their own private sanctuary. It's a place where they can rest quietly, chew on their favorite rawhide without being petted and patted, or even get away from the noise of the rest of the house. If the crate is stored in an out-of-the-way place like the bedroom, it can be a quiet refuge for her. This can be a great way to allow your dog to have a place to go when company comes over or when parties get too loud for her liking.

Think of it as a safety retreat.

Once the dog has learned to go outside to eliminate and not to chew on inappropriate things, they can have the run of the house. In this case, it's not necessary to confine them. Most crates have a door that can be removed to allow your pup easy access.

To further enhance the feeling of a safe sanctuary or den, position the crate beneath a table or in an alcove -- somewhere that gives the crate a feeling of closure and security. This will also make it more convenient for you, and it'll keep the crate out of the way. For the crafty or the handy, construct an end table or ottoman around the crate, and leave one end open for the dog. This makes a piece of furniture that's not only decorative, but multi-functional.

Keeping your dog familiar with crates for her entire life will also make travelling much easier. Camping will be much safer with a sturdy place to confine her during the night, and some pet-friendly hotels require dogs to be crated for their stay. If she's already used to the crate, her whining and crying won't disturb the people in the next room. Crates can also be handy in the car, and can help secure your dog in the case of an accident.

And when you're introducing a new pet into the home, having a crate is a great way to reassure your existing dog that she's not being replaced, and will always have her special spot in home and in the family.

If the crate is going to be a permanent addition to the home's landscape, remember to respect your dog's space like you train her to respect yours. Let her choose what toys she takes in with her, and let her keep that old blanket that's falling apart. Remember, it's her den!


Related Articles
Editor's Picks Articles
Top Ten Articles
Previous Features
Site Map





Content copyright © 2023 by Debra Kelly. All rights reserved.
This content was written by Debra Kelly. If you wish to use this content in any manner, you need written permission. Contact Bettina Thomas-Smith for details.