Improve Your Position to Improve Your Tennis Game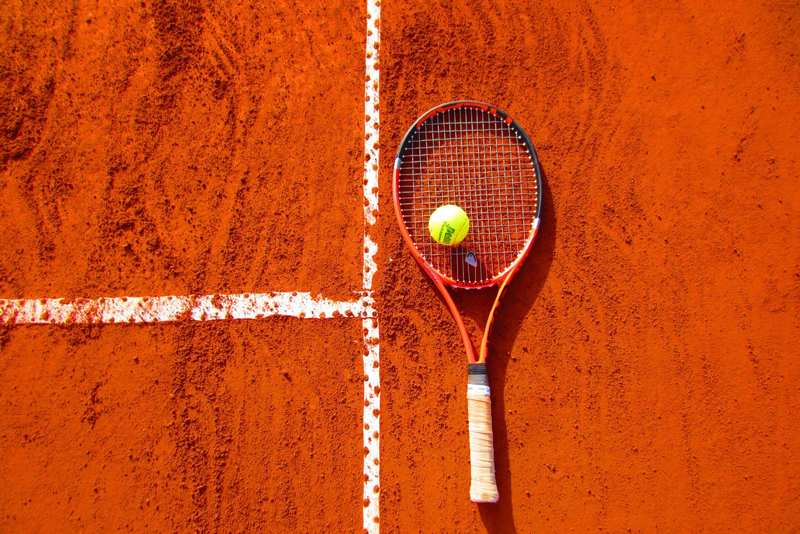 There are many times in tennis that we play just good enough to win. Or maybe it's a social match, where you are the better player, and you don't want to overpower your opponent. Regardless of the situation, you can always work on improving your position on court.

Hitting the tennis ball isn't so hard, after all. But sometimes we make it more complicated than it needs to be. The most important thing to remember when preparing to make a shot, is to keep it simple. That means keep your head quiet, the less movement the better, and keep your back straight and body in alignment.

There will always be an occasional ball that you have to lunge at or reach for, but in general, you should always be in control of your body position. Your head should never be in front of your shoulders, way in front of your body, or too much in front of the contact point with the ball. Staying balanced is a key to better anticipation and improved stroke mechanics.

Be careful not to plant your front foot, and shift your weight forward, until you are sure you are in the best possible position to strike the ball. Yes, this is a little more work, but it has great payback. You'll be amazed at the extra power you can get from making this minor adjustment.

Try not to be too casual about your court movement and positioning. It is possible to improvise with your shots if you are too close or too far from the ball, but it is a whole lot easier to hit a great shot if you are in the correct position.

Singles and doubles court positioning are different, but the same strategy applies. Work on your footwork to be in the best possible position to make the most effective shot possible. You'll find that your results improve when you make the effort to be in the best position.

So the next time you go out for a social game, think about improving your position to make sure that you are in the best possible place to hit a great shot. After you do it a few times, you will be amazed at how much easier it is.


Have fun on the courts!



Related Articles
Editor's Picks Articles
Top Ten Articles
Previous Features
Site Map





Content copyright © 2022 by Sandy Eggers. All rights reserved.
This content was written by Sandy Eggers. If you wish to use this content in any manner, you need written permission. Contact Sandy Eggers for details.