Will a Publisher Buy Your Picture Book?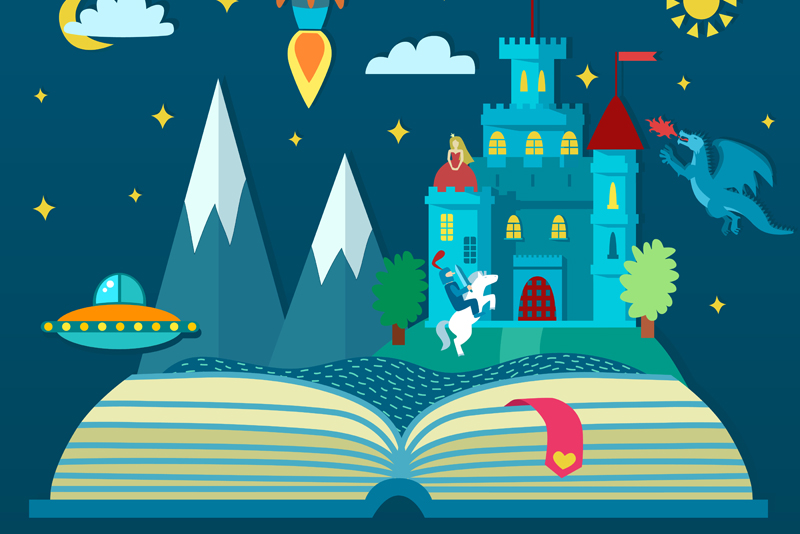 On my quest to become a better picture book writer, I read lots and lots of picture books. In fact, I enjoy reading picture books just as much as I enjoy writing them. When I open up a new picture book there's a magical atmosphere that surrounds me. It's like a pink, puffy soft seat made up of clouds. I crawl in there, open up my book to read and I never want to come out.

I just finished reading another great picture book by Elisa Kleven called "The Paper Princess." After I turned the first few pages and started to read, I was seven years old again, sitting at a table with paper and crayons and making my own paper princess. None of my paper princesses ever experienced the adventure that the one in Ms. Kleven's book does, but after reading this book I'll never think about a paper princess the same way again.

Great picture books have some common qualities. The more you read them and study them the more these common patterns will be revealed to you. Here are some techniques to think about as you travel on your path to create a memorable picture book. One that a publisher will buy and that parents and children will read.

1) A lifetime in 32 pages. Simplicity is important in children's picture books, but with practice and care you can use simple language and a straightforward plot to express a somewhat complex idea or story. Think about Eric Carle's "The Very Hungry Caterpillar." This book has a very complex core: the physical transformation of a caterpillar into a butterfly. Using less than 250 words, the author somehow manages to explain this life cycle in simple terms and experiences that a child of three can understand. The days of the week, counting and tummy aches are all ideas familiar to a child of this age. The author builds upon those familiar experiences to explain something new, exciting and unfamiliar.

2) Use words that evoke sensory experiences. Here is a quote from "The Paper Princess" that demonstrates what I mean. "Cloud hair is too cold, she thought, trying a little on. Blossom hair smells too sweet! She sneezed. Candy-wrapper hair is too crinkly." With these simple, and yet, very creative phrases, Elisa has evoked the sense of touch, smell and even taste (can you think of a candy-wrapper without tasting the candy?). Genius! I want to read it again and again to feel the sensations.

3) Select your words like colorful beads you are stringing together to make a necklace. There are only so many beads you can use for a necklace and there are only so many words you can use in your story. Choose every word with thought and care. It's an art to make every word create a world of meaning. Write, write, write and edit, edit, edit. Read your first draft over and over. Ideally your words should sound like a beautiful piece of music, not like fingernails on a blackboard. Will a teacher, librarian, parent, or child long to read your book just to hear the sounds of the words? If so, you've done your job.

4) Universal themes can be rewritten many ways. I remember sitting in a seminar on film once where the professor said that most of the movies of the last 50 years were the same plot repeated over and over again. I had never thought about it much until then, but so many movies are based on the story boy meets girl, girl and boy are separated (numerous reasons), boy and girl get together or break apart. Even one of the greatest movies of all time, Casablanca, is based on this simple idea. Start reading children's books in earnest and you'll see that several universal themes emerge. Hero or heroine desires something, that object or experience seems unattainable, through interesting circumstances the hero or heroine transforms and attains the object, experience or the wisdom to live a different way.

5) Write a story that illustrates itself. Well, obviously no story illustrates itself. Maybe you are one of those lucky authors, like Elisa Kleven, who can illustrate as beautifully as you write. Most writers don't fit that category. But if you're not an illustrator, you can still choose words and a story that evokes images. Thinking about what an illustrator will create as you read your story can help you to tighten it and make it flow from scene to scene. Your publisher will choose an illustrator who can enhance your story with creative, engaging art.

6) Children understand more than we imagine. There's nothing wrong with using your story to teach a lesson. However, if you are too obvious and scream "Here is the lesson you need to learn" with the crafting of every page, children will be turned off and adults will be bored as well. Use finesse and don't be afraid to tell the story in a way that requires children to connect the dots a little to understand.

7) Write a great story. Strive to write a story that both children and adults will enjoy. A few weeks ago I was surprised and delighted to see a reader review on MagicBlox for one of my books "The Golden Cricket: A Story of Luck and Prosperity."

It reads: "I am Ron a 37 year old Father and my son Ethan of 5 years old and we both loved this story. Really good read..."

I'm inspired to keep working on my writing. There's no greater joy than having your book shared by a parent and child.
You Should Also Read:
Tips for Writing Great Picture Books


Related Articles
Editor's Picks Articles
Top Ten Articles
Previous Features
Site Map





Content copyright © 2022 by Annamaria Farbizio. All rights reserved.
This content was written by Annamaria Farbizio. If you wish to use this content in any manner, you need written permission. Contact Annamaria Farbizio for details.