Scented Body Spray, A Summertime Treat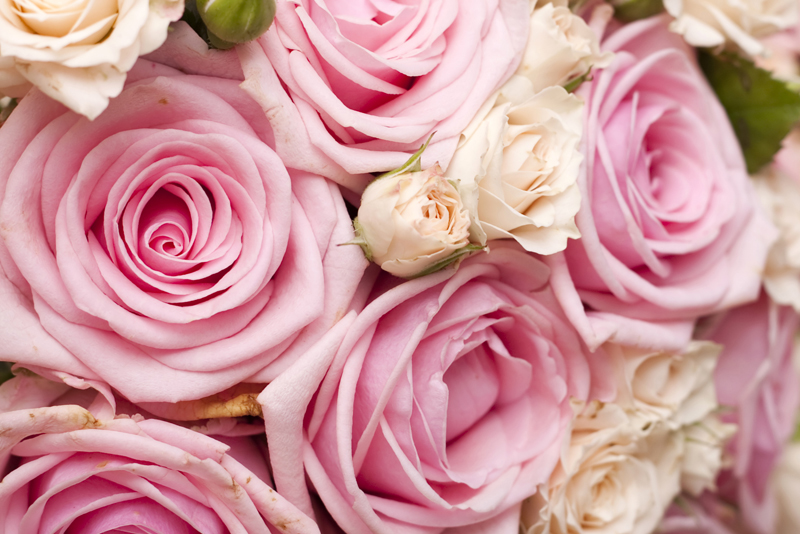 Who came up with the idea of a body spray? Probably someone who saw women constantly spraying perfume on their clothing and thought what a waste. Whether it's to mask an odor or to simply have it as part of your scent wardrobe, body sprays are great additions to your choice for body products.
They're typically light in texture and it doesn't take a lot to get the desired affect, You smelling Oh so Good. The summertime temperatures offer you an opportunity to experiment with all kind of aromas. Body sprays will give you a chance to express yourself with different scents and at a fraction of the cost of a perfume.
How To Make Body Spray Mist
I took an aromatherapy class one weekend and making body sprays were part of the curriculum. As much as I've played in my workspace batching out new products, body sprays were never top of mind.
The instructor had filtered water and insisted this was the best way to make a good spray. We all thought vodka would have been the first choice. We'd spent early morning smelling different essential oils, so when it came time to play, we were to choose from the oils we'd sampled that morning.
The blend could consist of at least 22-25 drops of essential oils. We then added 4 ounces of water. The best part was being able to experience the different blends made by my colleagues in the class.
Some of the oils we used were:
Lavender
-Known as the Oil of Oils, Lavender is praised as the essential oil that can handle and be used for most challenges. Stress, skin, hair, burns eczema, athlete food, high blood pressure and insect bites are just a few of the ailments Lavender is used for.
Bergamot
- Is actually of the citrus family. It's a hybrid of bitter orange and lemon. Bergamot is known to treat anxiety, depression and emotional imbalances. In the class, we all used a few drops of Bergamot. And since it was an aromatherapy class full of estheticians, we loved that you could use it for eczema, oily skin, acne and psoriasis.
Chamomile
- We knew that Chamomile was a essential oil used as a sleep aid, to reduce stress and an overall relaxer, but we learned that it is also used for treating psychological problems as well. Chamomile just went into the mix along with Bergamot.
Frankincense
- You hear about Frankincense every year at Christmas time, as one of the gifts given by the 3 wise men. But did you know that Frankincense helps in clearing up congestion in your lungs? For your skin, Frankincense gives new life to maturing skin and has been said to smooth out wrinkles.
Myrrh
- The companion to Frankincense in the Holiday Stories, is also very good when it comes to clearing up mucus in your lungs. Myrrh is also a powerful essential oil when it comes to your skin. It's often referred to as having preservative properties for your skin. Myrrh can help reduce boils, skin ulcers and sores, especially bed sores.
Orange
- Orange essential oil always brings a smile to your face. It's an uplifting oil dispelling tension and stress to the user. In skin care it helps with the formation of collagen, and is vital for growth and repair of your body tissues.
These are the six basic essential oils we used in our class. Some of us walked away with two and three blends for different challenges.
Here's What You'll Need To Make Your Own Body Spray:
*
Essential oils of your choice. When using Lavender no more than 2 drops per 4 ounce blend. Lavender will over power your blend. 22-25 drops of oils combined. Blend into your brown bottle, then add water and vodka.
*
Filtered/Distilled Water
*
Brown 4 ounce bottle w/spray top
*
Although we did not use Vodka, some people use it as a preservative, so 1-2 teaspoons for your 4 ounce container.
*
Waterproof Labels-If you don't record your recipe, you're headed for disaster. You'll love the blend but will have forgotten what was in it.
That's it for this week …
Enjoy the hot days of summer, smelling good from your made or purchased body sprays. Really enjoy them. They go by quickly and snow will be here before you know it.
Life Never Smelled So Sweet!
Juliette's Website
https://www.nyrajuskincare.com


Related Articles
Editor's Picks Articles
Top Ten Articles
Previous Features
Site Map





Content copyright © 2023 by Juliette Samuel. All rights reserved.
This content was written by Juliette Samuel. If you wish to use this content in any manner, you need written permission. Contact Juliette Samuel for details.