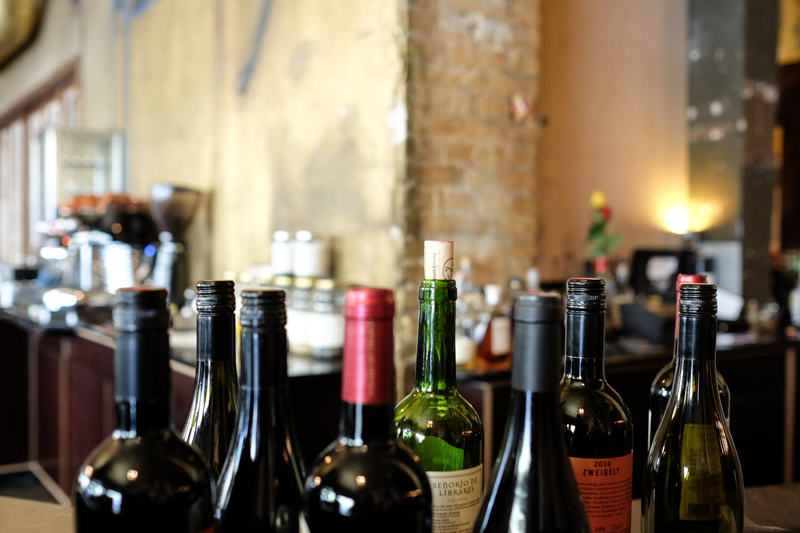 I like to open special bottles for guests that have a real interest in wine. While I enjoy drinking wine pleasure is increased when discussing it with others. Over the years I have built up a collection of interesting, rare or unusual wines that I keep for such occasions.
I have just opened my last bottle of Pontac. My guest was a winery owner with vineyards in California and South Africa, and he'd never heard of Pontac.
Sadly I now have no Pontac in my cellar and I will not be able to get any more because, as far as I know, no one anywhere is making a varietal wine from this rare and ancient variety.
The origins of Pontac are mysterious and this black grape is one of the very few that have red juice. Pontac is recorded as growing in South Africa from the earliest times and was a component in the famous historical Constantia sweet wines.
It is assumed that the grape vines originally came from Bordeaux because one of the major landowners from the 1500's onwards were the Pontac family. They owned Chateau Haut Brion, several chateaux still have Pontac in their name and Pontacs currently own several wineries in Bordeaux. But the grape doesn't grow there anymore.
South Africa is the only place that I know for certain is growing Pontac, and that is where I bought my bottles. But the Hartenberg winery that made it pulled up their last Pontac vines after the 2000 vintage because the vines were old and diseased.
They vines were, unusually, planted at the ends of rows of other varieties as a deterrent to baboons. Baboons descend from the mountains at the end of summer and plunder fields. They particularly like grapes. Nowadays vineyards are surrounded by electric fences and coiled razor wire to keep baboons out. In the olden days farmers discovered that baboons were scared off when they picked Pontac because the deep red juice from the grapes stained their hands and looked like blood. So planting half a dozen Pontac vines are the end of rows prevented the rest of the row being stripped of its grapes by raiding baboons.
The remaining Pontac growing in South Africa goes into blends and fortified wines. But on its own it makes a good, almost black, wine that ages well and is rather like a muscular Bordeaux.
I think it is a crying shame that this historic variety is close to extinction. And so I had an ulterior motive in pouring Pontac for my guest. I am hoping that he'll plant some Pontac in his vineyards and make varietal Pontac available once more.
Have you tasted Pontac or any other rare wines? Tell us about them on our
forum
.
| | | | |
| --- | --- | --- | --- |
| | Grape Man of Texas is a detailed and exhaustive biography of T V Munson. Co-author Roy E Renfro founded the Munson Memorial Vineyard and has been a driving force in ensuring T V Munson is not forgotten. | | This book was never reprinted after the plates were destroyed in wartime bombing. Peter F May spent a year transcribing this new edition of A I Perold's masterpiece. Not a scan or photocopy, this is a newly typeset edition available in both hard and softcopy. |
---


Related Articles
Editor's Picks Articles
Top Ten Articles
Previous Features
Site Map





Content copyright © 2022 by Peter F May. All rights reserved.
This content was written by Peter F May. If you wish to use this content in any manner, you need written permission. Contact Peter F May for details.