Second instalment of Interview with Tom Hale - KISS Army March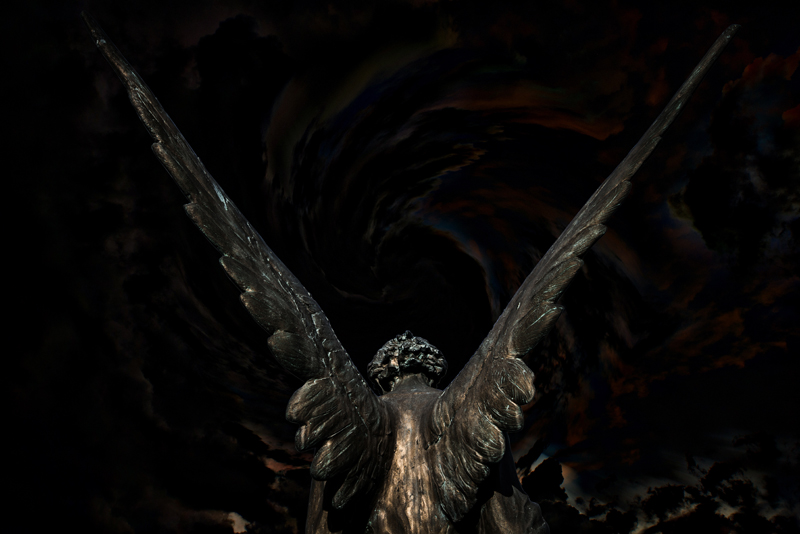 Morley: Number of times you have seen them in concert? Which tours?
Tom:
Oh Boy, Are you ready for a book? LOL Well the 1st time I ever seen them was on Japan T.V. Up to that point it was books, records, pictures, and posters. So this was really BIG for me. Even though it was on T.V. It was AWESOME!!! That was in 1977 the Rock & Roll Over tour. I had made up my mind that if they ever came back that I WAS going!!! Guess what? They came back in 1978. My Uncle Chuck was in the Air Force too and he was stationed down by Tokyo! So I asked if I could spend the summer and if he would take me to the Budokan. Of course he said yes. WOO HOO. I was on my way.
We just got tickets to the show that beat the Beatles record of 5 sell outs. THE 7th SHOW. On Gene's side. Ok I'll get on with it. The 2nd show was when I was in the U.S. army in Germany. In 1980. Unmasked --- the 1st time I had ever seen the FOX! Man he made a fan out of me real fast. He hit them drums and cymbals so hard. It was his first tour with KISS. Next was Asylum tour here in Little Rock Arkansas. At Barton Coliseum. Where they weren't allowed to have the fire. But they loaded up on the lights and fog and lasers. They still kicked butt. Next was Hot In The Shade On Aug. 24 1990 which would be Eric Carr's last tour. You sure wouldn't know it by the way he played. It was soooo hot in there that my friend passed out. He came back to when God of Thunder started. Because the insulation would come down from the roof. Next would be the reunion tour. This too was at Little Rock AR. It was AWESOME to see the guys back together. I don't have my tickets from the Budokan or the Reunion tours.
Next was the Farewell tour. This was special because I took 2 of my boys to it as well as my sister. It was so good that I went and got tickets to go to Memphis in 20 days. This one I had all 3 of my sons! (Who will all be at the march/rally/party/) Then this last one. The Rock the Nation tour! This was another sweet concert because I got to take 2 of my sons and my younger Brother.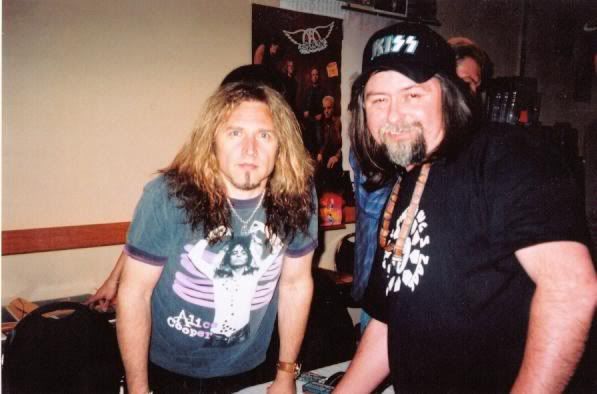 Morley: Have you ever met the band? Can you please share how that came about?
Tom:
Morley I had never met any of the band till I got involved in this. Since I have met Eric Singer at the Indy Expo With Bill Starkey and Big John Harte, with Mr. Speed (those guys RAWK!!!) Then there was the NY Expo where I got to meet Bruce & Bob Kulick. Now that was really cool.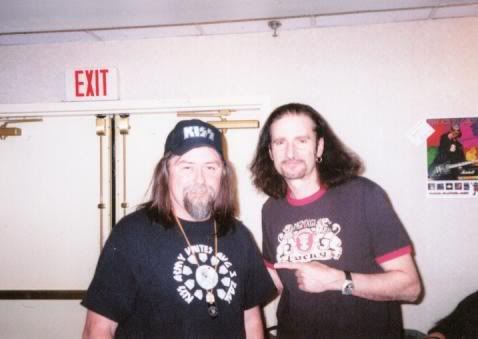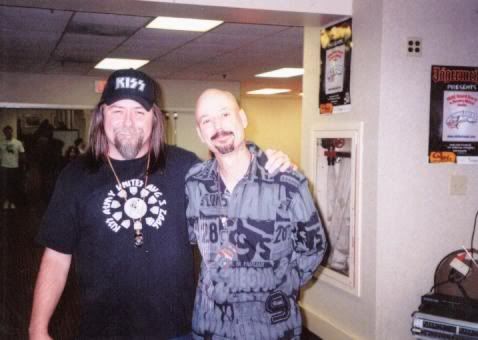 Morley: Any anecdotes that you can-share involving your dedication to KISS (friends that you made because of them. Girlfriends, boyfriends who loved/ hated them, things that happened at a KISS show, etc?
Tom:
I have had a lot of friends through KISS. I must say that this March/Rally/Party. I have met some of the greatest people that I hope will be my friends for life. No! No girlfriend yet.
Morley: If you could personally address the Hall Selection Committee, what would you say to them?
Tom:
Well Morley, I like to live by KISS --- that's Keep It Simple Stupid!! So I would say to them if it wasn't for the fans that they wouldn't have a job and that they wouldn't be in the position that they are in. I feel that the artiest that are already should have a say and the fans should have a say. The Board would only come in when it is too close to call. That's what I would say!!!
Morley: Anything else you would like to add?
Tom:
Yes. We need the whole KISS ARMY to call their radio stations and keep calling. We need to get the word out NOT just to the KISS fans but to all of the fans of Rock & Roll. We the KISS ARMY are not afraid to stand up for what we believe in. This is a peaceful get-together and we want to keep it that way so that we can do this again if not in Cleveland some where else and maybe just to have a get-together. Like a BID picnic. It would be cool.
Thank you so much for doing this for us Morley. I hope to see you in Cleveland and if not somewhere sometime.
Thank You
Gary (TOM) Hale
Kiss Army Arkansas
Planner of the March/Rally/party
For KISS
You Should Also Read:
Interview with KISS Army March Chairman - Paul Carpenter
KISS Army Unites
First part of interview with Tom Hale


Related Articles
Editor's Picks Articles
Top Ten Articles
Previous Features
Site Map





Content copyright © 2022 by Morley Seaver. All rights reserved.
This content was written by Morley Seaver. If you wish to use this content in any manner, you need written permission. Contact Morley Seaver for details.