Sissinghurst Castle Garden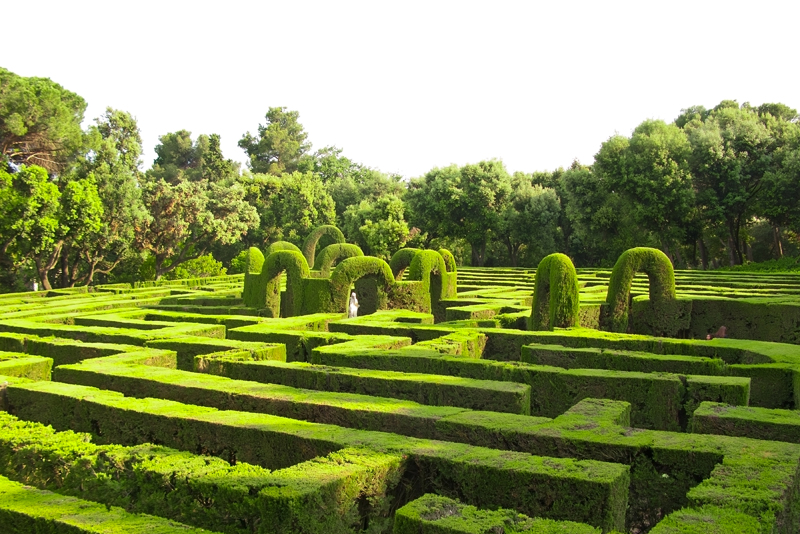 When I first started gardening, I was nervous about combining colors. What if everything clashed?

Then I read about the white garden at Sissinghurst. What a great idea! If I planted only white flowers I wouldn't have to worry about clashing. I laid out a new, fairly large, garden bed. I built a dry stone retaining wall across the front and planted three evergreens across the back to create a dark contrasting background. Then I ordered every white flower I could find, and started planting them all. I planted close to 100 different white flowering plants that bloomed from late March (daffodils) to late October (Japanese anemones). I was quite proud of the garden, and visitors seemed impressed with the idea.

It was on my second visit to England that I had the opportunity to visit Sissinghurst, and finally saw the original white garden. It was an eye-opening experience.

Sissinghurst is so popular that the National Trust operates it on a timed entry. It was a slow September weekday, so I only had to wait a half hour before I could enter the garden. Luckily, the National Trust has thoughtfully provided a special exhibit for visitors to peruse while they wait. The exhibit explains how Vita Sackville-West discovered the ruined Sissinghurst Castle, bought it within three weeks and then spent years renovating it. There was no electricity or water for five years, but that didn't deter Vita. She had a vision and she worked towards it.

Interesting as this exhibit is, I had to force myself to look at it. I couldn't wait to get into the garden! Five minutes before my time, I headed for the garden entrance, and the docent grinned and waved me in.

As soon as I passed under the old brick archway into the white garden, I felt awed. My white garden was nothing like this! I had to laugh, rather ruefully, at myself and my amateur attempt to create a white garden. I had thought it was just a matter of filling it with white flowers. That wasn't enough. The REAL white garden uses a lot of gray-leaved plants. This helps give a whitish glow even when few flowers are blooming. I made a mental note to add lamb's ears and several different Artemisias to my own garden.

Even more importantly, Vita's white garden has all the essential elements of a traditional English garden. It has structure in the form of low boxwood hedges and paths made of old bricks. Most importantly, it has a focal point – a romantic arbor covered with a white rose called Rosa mulliganii. This is such an outstanding feature of the garden, that weddings are held here in early July so the guests can enjoy this magnificent rose.

The structure of the white garden, as well as most of the other nine 'garden rooms' at Sissinghurst, can be seen from the roof of Vita's tower. The views from the tower really illustrate the successful result of the collaboration between Vita and her husband Harold Nicolson. He designed the structure of the gardens. He liked geometric lines and long vistas leading to focal points. Vita liked exuberance in the garden. Once Nicolson was done with the basic structure, Vita planted it, letting flowers flop over Nicolson's straight edges, and letting wildflower seeds germinate wherever they fell. The combination of the two styles works beautifully, which is why Sissinghurst has become a mecca for gardeners.

And like all good gardens, Sissinghurst gives you inspiration for improving your own garden when you get home! For suggestions on flowers to plant to create a white garden, click on the Related link, below.

Read more with this book from Amazon:


You Should Also Read:
White Perennials
Easy to grow perennials
My Favorite English Gardens


Related Articles
Editor's Picks Articles
Top Ten Articles
Previous Features
Site Map





Content copyright © 2022 by Carol Chernega. All rights reserved.
This content was written by Carol Chernega. If you wish to use this content in any manner, you need written permission. Contact Carol Chernega for details.