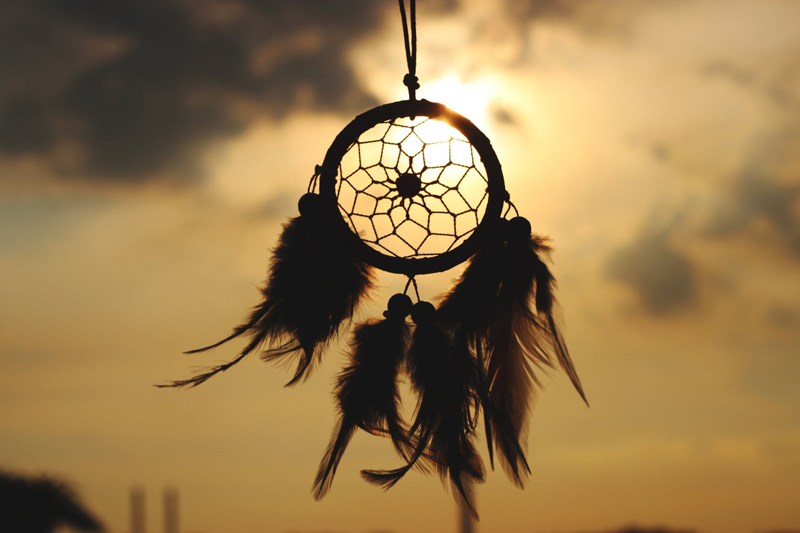 Weddings are one of the most celebrated and conflicted rites of humanity. They are events that inspire hopeful dreams but also instill conflict usually of the familial variety. Our culture places much emphasis on weddings--in fact, weddings are a substantial industry within the American culture. And the phrase most of those in the industry throw our way in waking life is their ability to provide the ever elusive "Dream Wedding."
Our unconscious often provides 'dream weddings' but those weddings may have a different meaning from those provided by the waking life wedding planners. Here are some ideas on what dream weddings symbolize.
The most obvious meaning of a wedding dream comes from those who are actually getting married soon. If this is the case for you and you are having nightmares about all manner of things going wrong, let me assure you that it really is only a dream--not a harbinger of some wedding horror on the horizon. I can't promise you a completely smooth ceremony but I can guarantee you that you won't show up at the altar in your birthday suit! Brides to be often have all manner of terrifying dreams about their upcoming ceremony. These dreams are simply reflections of the anxiety surrounding the event--anxiety about the event itself or anxiety about taking such a huge leap into the unknown.
Wedding dreams may also be 'wish fulfillment' dreams. Wish fulfillment dreams occur when their is something that we desire in our waking lives that we either cannot have or believe we cannot have. A wedding wish fulfillment dream might occur if one is in a relationship wherein one wishes marriage were being contemplated but isn't or when one is single but desires marriage or a meaningful relationship.
For many people though, wedding dreams are dreams of deep spiritual, emotional, and psychological significance. In Jungian psychology, dreams are symbols of the 'union of the opposites' which can mean a balance between one's masculine and feminine aspects or the integration of some aspect of one's archetypal structure such as the integration of one's shadow.
Many people view weddings as celebrations of finding and uniting with one's soul mate. But in Jungian psychology, one is a complete human being and one does not need another human being to make one complete. What one needs to be complete is to assimilate all the aspects of oneself--even those we find undesirable or less than attractive.
As always, sleep well and dream out loud!
*~Aisling Ireland~* is an ordained Spiritual Counselor providing dream interpretation and Tarot readings. To make an appointment check out her website at:
web.mac.com/aisling.ireland
You Should Also Read:
Dreams and Relationships
Dream Symbols - Divorce
The Dreams Shop


Related Articles
Editor's Picks Articles
Top Ten Articles
Previous Features
Site Map





Content copyright © 2023 by Aisling Ireland. All rights reserved.
This content was written by Aisling Ireland. If you wish to use this content in any manner, you need written permission. Contact Lori Chidori Phillips for details.