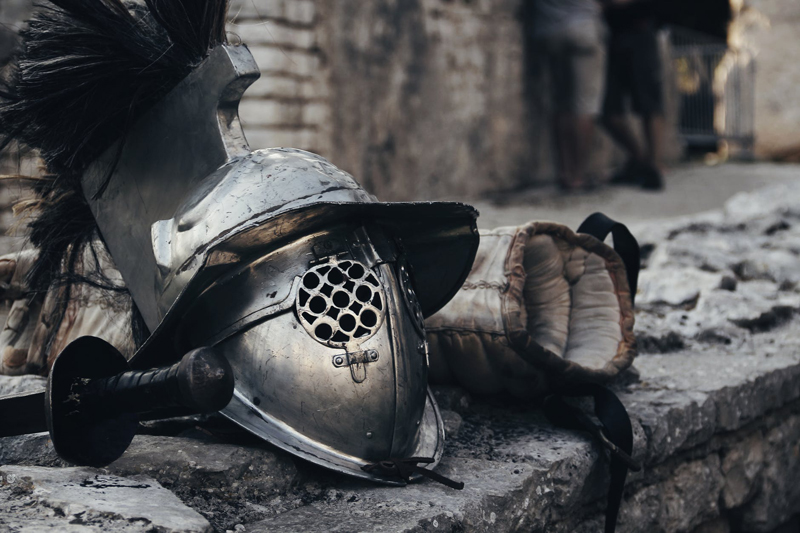 A 24 hour RPG is a complete role playing game that is written entirely within 24 hours. This includes the artwork, layout, coming up with the game mechanics, etc.
It's a bit of an exercise in masochism for the people who participate, but it also helps them to focus on what's really needed in an RPG, rather than continuing to add more and more complexity until the original concept for the game is lost.
For those of us who play role playing games, a 24 hour RPG is a game that is often highly focused on a single concept, with game mechanics that fully support that concept. This is quite a change from role playing games that try to do everything.
24 hour RPGs are also often not fully cooked, since they were done in 24 hours and not play tested much (if at all). But they're free, and you might find something you really enjoy. And many authors continue to expand their game with an eye toward offering it commercially.
Here are some of the games available that I really like.
First Level
This takes the typical fantasy dungeon crawl, and puts the players on the other side. A massive dungeon complex separates the valley of the orcs from the valley of the humans. A human wizard cast a spell that prevents the orcs from entering human lands, so the orcs have trapped the dungeons and set guards to ensure the humans cannot invade the orc valley.
As is, this game is little more than fighting humans, but you could easily imagine more complex plot lines associated with this idea.
Shinagami Chronicles
This game starts
after
your character dies. For whatever reason, they decide not to continue into the afterlife, and instead become Shinigami, Guardians of Death. Their basic job is to make sure that people die when they are supposed to. Not early, not late. Demons tend to want to kill people early, so you get to fight them. Sorcerers tend to want to extend their life unnaturally, so you get to fight them.
Wandering Monsters High School
Games that have players playing high school students have always been around. Usually the high school students are aliens, or super powered, or psychic, etc. This game explores the idea that wandering monsters found in all fantasy games must come from somewhere. They're born, raised, and educated.
So you get to play a potential wandering monster as they make their way through the dangers of high school. Will your ogre student be able to finally tell that harpy cheerleader how he feels? Will he be benched from the football team for excessive violence?
The game gets a bit silly, and that's part of the fun. Make sure you have players who are up for it!
Other Games
This has just been a selection of what's available in the 24 hour games archive. Head on over to the website to see what's there. Pick a game, download it, and find someone to play!
24 Hour RPG web site


Related Articles
Editor's Picks Articles
Top Ten Articles
Previous Features
Site Map



Follow @rpgbellaonline
Tweet





Content copyright © 2022 by Jay Shaffstall. All rights reserved.
This content was written by Jay Shaffstall. If you wish to use this content in any manner, you need written permission. Contact Leif Sutter for details.