Hidden Treasures Found In Used Books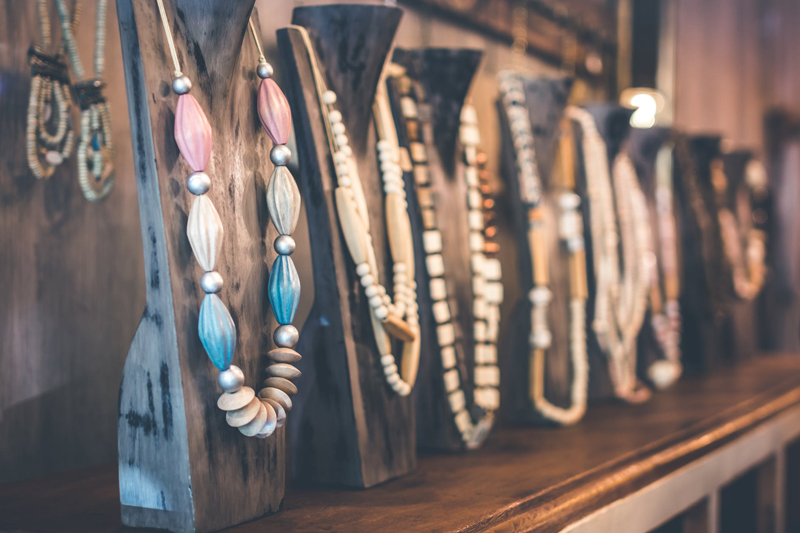 Used books can be valuable resources as part of your jewelry making toolbox. Some of my favorite projects have come from books purchased at book fairs, flea markets, and used book stores.

The modern craft movement in the 1920s and 1930s led to the Modernist studio jewelry movement. Trade school students and established artist designed beautiful jewelry now made famous by the modernist movement. Some of the best designs of this movement can be found in the treasure trove of used books.

So where do you find these hidden treasures? It's all in the hunt. Used book stores, estate sales, and yard sales will have used books. Finding an old book store filled with endless shelves and piles of books can result in an ultimate find. Do not expect books neatly on shelves or displayed in a particular order. Often, the find is the book you didn't even know you were looking for.

For those who do not enjoy the chaos of used bookstores there are several online resources to find used books. My favorite one stop search site, Bookfinder.com allows you to search by author, title, or subject. The search results list all of the sites that have the book available for sale.

What are you going to do with these books once you find them? Get the most out of your books by keeping them where they will best serve their purpose. Develop a bookmarking method so you can quickly refer to your favorite pages.

I usually have piles throughout out the house, with each pile having its place and purpose. You might call it organized chaos, defined by Cambridge University Press as "a situation in which there seems to be a lot of confusion and no organization which make you surprised that the results are good."

Some books will serve as inspiration, while others will be more technical with key reference tables. Illustrated guides serve as instructional books with projects and techniques that you will want to implement in your studio. A few books will become your must have books and you may find it helpful to have several copies of one issue to have handy at home and in your studio.

My bedside books include inspirational books with wonderful color photos of art jewelry. Some of the large coffee table type books stay in the sunroom, providing the perfect relaxation and inspiration. Books with illustrated guide are always good to keep near your workbench. Text and reference books with guides on metal and wire thickness, melting temperatures, and other quick tips are all helpful to keep in your studio.

To get the most out of your books use sticky notes as bookmarks. Draw a quick sketch, on a sticky note, of your interpretation of a piece inspired by a photo you particularly admire. Bookmark that page with your sketch. Note favorite pages of techniques and charts with a sticky bookmark and this will eliminate lost time searching for the article you have already read. If the book is within reach of your bench you now have quick access to flip to your bookmarked page, review the info, and get back to work.

What are your must have books? Mine consist of a 1967 textbook, Jewelry Making by Murray Bovina, The Complete Metalsmith by Tim McCreight, well as The Art of Enameling by Linda Darty. These all contain charts and instructions that I use frequently.

Whether you are an experienced jewelry making artist or just getting into the craft, there is always room for one more book. Enjoy the hunt.





Related Articles
Editor's Picks Articles
Top Ten Articles
Previous Features
Site Map





Content copyright © 2021 by Susan Mendenhall. All rights reserved.
This content was written by Susan Mendenhall. If you wish to use this content in any manner, you need written permission. Contact Susan Mendenhall for details.