Spotlight on Airstream Blogger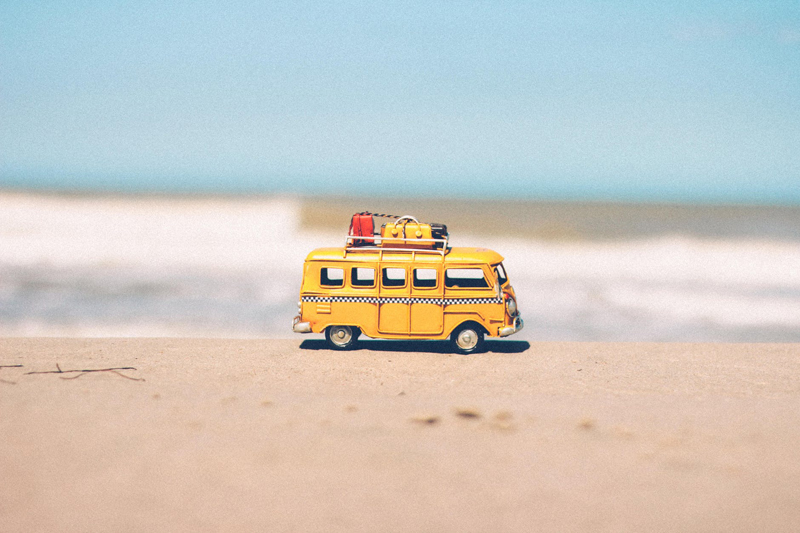 If I were parked in the campsite next to '
Streaming
blog author, Rhonda Coleman, and her co-pilot, Ralph, you can bet I'd be scheming ways to get invited to their rig for a cocktail--or two. Although I've never met the pair in person, I'm picturing them as one of those ultra-cool RVing couples that always seem to draw a crowd to their site. Social networking and a shared love of RVing recently connected me to Coleman, a California native now based in Bend, Oregon.
Coleman's relationship with the road began early in life. After attending high school in Lompoc, CA, she couldn't get out fast enough. "There's a picture of me in my cap and gown, backing out of my driveway for good," she muses. After that it was on to college in San Diego where Coleman majored in "journalism, art and frat parties." But after living there for 15 years, a realization suddenly hit her. "I've never seen the seasons pass," she admits. So she packed up her BMW 2002 and hit the road. "The goal was to drive from Tijuana to Canada on the coast, swerving inland along the way to see what I could see," explains Rhonda. "I made it as far as Portland, Oregon, and fell in love with the city. I never went further and never went back."
It was during her 20 years in Portland that she met up with Ralph and they started camping together in Rhonda's first trailer--a remodeled vintage 1958 Cardi. "It was adorable, yes," agrees Rhonda, "but a poor substitute for an Airstream, which I've always wanted." Eventually, it was time for them to say goodbye to Cardi. "It developed Northwest RV cancer," aka mold, and the couple sold it on eBay making room in the driveway for the Airstream which appeared a few months later. That Airstream is a 2007 Design Within Reach (DWR), a sexy, sleek, 16-foot trailer that the pair can be totally styling in while traveling.
"We can camp it anywhere," she says, "from sites in the funkiest, underdeveloped state parks to friends' narrow driveways." But portability isn't the only thing Rhonda loves about the DWR, she also digs, "the décor, of course. I love the clock!"
While having a trailer was certainly a factor in Rhonda's decision to leave the nine to five life, there was an even bigger catalyst--her immediate social circle. Most of the significant people in her life were educators. So every summer, while she trudged into work, the rest of the gang had several months off to do whatever they pleased. "Ralph suggested that I also take a summer off," she says, "so we could do some serious Airstreaming and enjoy life for a change." So one summer she did--and it opened up a whole new way of living for her. While Ralph will return to teaching each fall, Rhonda intends to keep her career mobile with writing assignments and being an independent contractor for corporate projects. "It's great," she says, "I'm actively using my marketing and public relations expertise. I'm open for business!"
Rhonda and Ralph may call Bend, Oregon their home base now, but they can be found frequently on the road. "When we bought the DWR four years ago we made a vow to use it at least once a month--even if it was just for an overnight--to justify the expense," she said. The couple chooses their future camping destinations by taping a map of Oregon and Washington together, calculating what would be a three-hour drive from their home, and drawing a circle around it. "Once a month for four years we've been exploring inside this perimeter," says Rhonda. "Now I (or the two of us) tow it on an extended summer trip each year as well, and I frequently rally with the Oregon unit of the WBCCI--the Wally Byam Caravan Club." (For those who don't know, Wally Byam was the inventor of the Airstream.)
At first, Rhonda wasn't sure that RV rallies were going to be her thing, but after going to enough of them, she is hooked on the community aspect. She attended the 2011 Alumapalooza gathering in Jackson Center, Ohio. Her favorite part about the event? "Being at the Airstream factory," she states. "Getting to see 'The Mothership' and meet the people there--and all the other owners from around the country--put a lot into perspective. I'm now even more proud to promote the Airstream brand." Another neat aspect of this rally was that Rhonda's attendance landed her on the cover of
Airstream Life
magazine.
Alison Turner, the official Alumapalooza photographer, shot a brilliant photo of Rhonda and her pet doxie, Raven, and Airstream Life chose that photo.
One thing that stands out when you visit '
Streaming
, is that somebody has a folding gear fetish as there are a lot of reviews on folding gear. According to Rhonda, "Ralph is the gear fanatic. He even has a duffle that he carries all the little devices in labeled 'fetish bag.' By far, his favorite (and to me the most utterly useless) is the
weather station
. Ralph, a cyclist, also uses his
foldable Tikit bike
all the time." Rhonda's new favorite portable item is
The Rock
by Invisible Fence. This product, which resembles a little boulder, helps keep their doxies from getting hopelessly tangled in long leashes or running off to chase campground squirrels.
Once settled into their campsite, the couple likes to sit back with a drink, unwind, and discuss trip plans. "Ralph calls it 'cocktails and debriefing, a line from Team America. At the end of the day we make plans, play cribbage, and indulge in seasonal drinks or my
perfect bruised martini
." The couple also reads, and Rhonda writes her blog and takes tons of photos. Since Ralph is a history teacher and enthusiast, they visit historic sites along the way and post those visits on the blog as well. Rhonda also loves to visit Roadside America-style attractions. "We have a pact," she says. "For every rusty old fort or military museum Ralph visits, I get to see the world's largest ball of string or whatever."
Rhonda imparts a few words of wisdom for new RVers. "Keep enough gas in the tank so you can be choosy about the places you pull into...avoid swirling, crowded gas stations," she says. "Above all, tow slow. Don't let others on the road force you to exceed the speed limit or hit the off ramp faster than you're comfortable with. Give them the finger if you have to."
Fun Facts about Rhonda
*She won't leave home without her iPhone.
*She loves RV-friendly apps. Check out
her favorites
!
*Speaking of apps, she's helped keep Portland weird by authoring the
"Portland Insider"
app.
*She adores
Timberlake Campground
in the Columbia River Gorge.
*She's had her share of RV mishaps! Read her blog post titled
"Please Kill Me"
.
*She's been to Yosemite over 20 times. It's her favorite national park!
Be sure to visit Rhonda's 'Streaming blog. You can also download her "Portland Insider" app for your iPhone or iPad (only $2.99) at:
www.sutromedia.com/portlandinsider.


Related Articles
Editor's Picks Articles
Top Ten Articles
Previous Features
Site Map





Content copyright © 2022 by Erin Lehn Floresca. All rights reserved.
This content was written by Erin Lehn Floresca. If you wish to use this content in any manner, you need written permission. Contact Erin Lehn for details.