RV Pad Halloween Decorations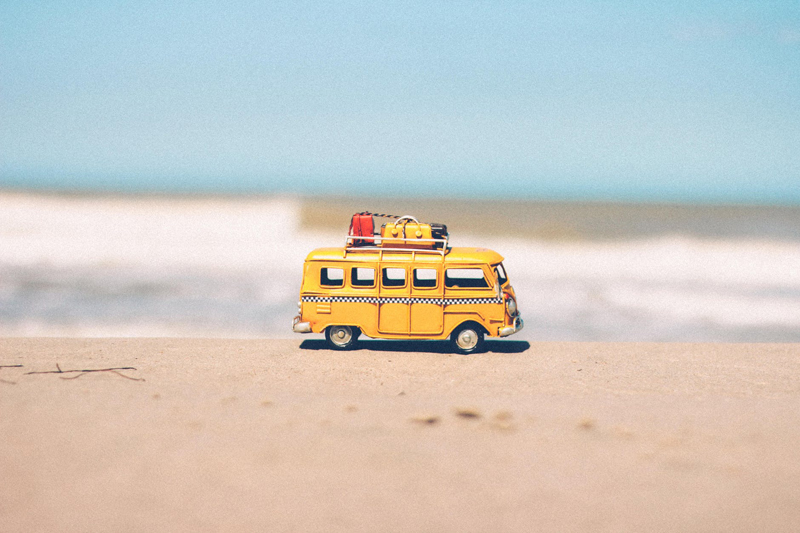 Just because you might be living or traveling in your RV during October, doesn't mean you have to give up one of the most fun aspects of Halloween—decorating! Not only can you liven up your temporary front yard with some spooky spirit, you can do it on a shoestring budget. Plus, if you plan right, your decorations can pack nicely into a small tote box that can be stored underneath your RV until next year (except for the perishables, of course, like pumpkins and gourds!) Below are just a few budget-friendly and easy-to-store Halloween decoration ideas that are sure to help liven up the whole RV park!
Pumpkin and Gourd Explosion
If you're just looking for a festive fall look, buy a few large pumpkins as your focal pieces and scatter some hay and gourds all around them. Compost all of this when you are done, and you don't have to store any of it!
Pie Pumpkin Luminaries
You could also purchase about 10 to 15 small pie pumpkins and carve out funny faces in each of them. Line them up in a row along your RV pad, and at night it's like a pumpkin luminary extravaganza. All of that pumpkin carving is slightly labor-intensive, but the end result is incredibly festive. Again, no storage necessary with this gourd-geous idea.
Graveyard Scene
If your RV space has a little yard, you can create a budget-friendly and easily storable graveyard scene. Visit your local dollar store and purchase a few Styrofoam headstones, get a miniature skeleton, some fake spider webs, a few pumpkins, and maybe some severed limbs and you can have yourself a frightful little graveyard scene.
Ghostly Awning
Hang small ghosts along your awning for a super cute decoration. All you'll need is about 10 to 15 small white trash bags, some newspaper, white string, fishing line, a thick needle, and a permanent black magic marker. Lay the trash bag out flat and then crumple up some newspaper and put the balled up newspaper in the center of the square and fold the trash bag around the newspaper to create the "head" of the ghost. Tie a string underneath the ghost's head to create the neck. Then draw two eyes and a mouth with the marker. Do this with all of the trash bags. Once that is done, tie the fishing line to the end of the needle and thread it twice through the top of each of the ghosts to string them together. Then hang them along your awning! Ghostly fun!
Big Ghostly Greeter
You can get a white shower curtain at a dollar store to create a big ghost. If you want a friendly, Casper-style ghost, you can blow up a balloon and use it for the ghost's head and draw a friendly face on it. Hang it from your awning and it can be a friendly greeter. However, if you want it to appear a little spookier, you can just poke holes where eyes might be and hang the ghost up in a place where you can also create the illusion that the ghost has arms underneath. Spooky! And easily storable.
Other cheap, festive ideas include:
* Set a lamp on an outside table and use a black light or strobe light for a spooky effect.
* Play the theme from the film,
Halloween
, on your outdoor entertainment center.
* Purchase yellow crime scene style tape and make a white chalk or tape outline of a body on your pad. Be sure to smear some fake blood around the outline.
* Hang fake spider webs with big fake spiders all over your awning.
* If you have a tree in your site, hang some more of those awning ghosts in the tree.


Related Articles
Editor's Picks Articles
Top Ten Articles
Previous Features
Site Map





Content copyright © 2018 by Erin Lehn Floresca. All rights reserved.
This content was written by Erin Lehn Floresca. If you wish to use this content in any manner, you need written permission. Contact Erin Lehn Floresca for details.