Best States to be a Snowbird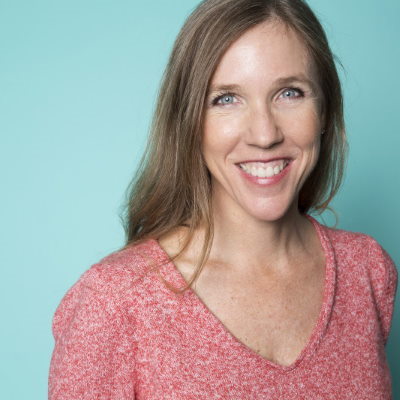 Now that the winter winds and early frost warnings have given us a glimpse of what we can look forward to in the coming months, it's time for many RVers to prepare to head south for the winter. For those who are making their maiden snowbird migration south, the question may still remain—just where do I go? The three most popular states for snowbirds are Arizona, Texas and Florida, and all for good reasons besides the warm weather. Each has its own appeal and I've been lucky enough to spend quality time in each of them during the winter season. While each of these locations can't exactly guarantee perfect weather all winter long, it always beats single digit temperatures and shoveling snow.
Arizona
Arizona is perfect for those who love the desert. One of my favorite aspects about wintering in Arizona is that the state is full of so many great boondocking locations. From Quartzsite and Yuma to Sedona and Tucson, there's tons of great free camping to be found. And staying in shape during a winter in Arizona is easy with all of the breathtaking scenery that just begs to be discovered. Quartzsite is a great place for snowbirds who are into boondocking, rockhounding, music jams and easygoing desert living. If you want a little more action, head further south to the quaint town of Yuma where there is an abundance of reasonably-priced RV parks to choose from. Need more of an urban landscape? Then head towards Phoenix and reside in one of the many luxury RV resorts in the area.
Florida
Florida is ideal for those who love the feel of the tropics as there are plenty of palm trees and balmy ocean breezes to be found. The state was practically made for RVers; you can't throw a stone in Florida and not hit an RV park. There is so much variety to choose from that the hardest part about being in Florida is just choosing where you want to park it—the Gulf Coast? Orlando area? How about the Florida Keys? They're all there waiting to be explored. The good thing is that you don't have to choose just one place!
Texas
The stars at night really are bright deep in the heart of Texas. Southern Texas welcomes so many snowbirds each year they've even got a name for em'—Winter Texans. Like Florida, southern Texas has palm trees and RV parks galore, but unlike Florida, it's got another treat—it borders Mexico so you can explore several border towns while you are there (although caution is advised at the time of this writing due to drug cartel violence in Mexico). If you want to stay as warm as you possibly can, hang out in the Rio Grande Valley region. Towns like Harlingen and Brownsville are where you'll want to be. There's plenty to see and do in this part of Texas.
Where to Stay
Once you decide where you want to go, then it's time to find out where to stay when you get there. If you're headed to Arizona, I recommend doing at least a little boondocking. When you want full hookups, there are going to be plenty of places to choose from. My husband and I have had great success with RV parks within the
Encore family of RV resort communities
. They have RV parks in all three of the above states, plus many more. We've found their parks to be full of great amenities and activities to keep you entertained, especially if the warm weather you were seeking takes a vacation. Oftentimes the parks run weekly and monthly specials that really can't be beat, so be sure to check
www.rvonthego.com
to see what specials they are offering.
Join the conversation! While I mentioned proximity to Mexico being a draw to southern Texas, there's plenty more to see and do in the state. Plus, due to the current increase in drug cartel violence in Mexico, many travelers do not feel comfortable even being near Mexico, let alone visiting the country. Feel free to share your thoughts in this forum post.



Related Articles
Editor's Picks Articles
Top Ten Articles
Previous Features
Site Map





Content copyright © 2023 by Erin Floresca. All rights reserved.
This content was written by Erin Floresca. If you wish to use this content in any manner, you need written permission. Contact Erin Lehn for details.