Marriage, Divorce & The Black Church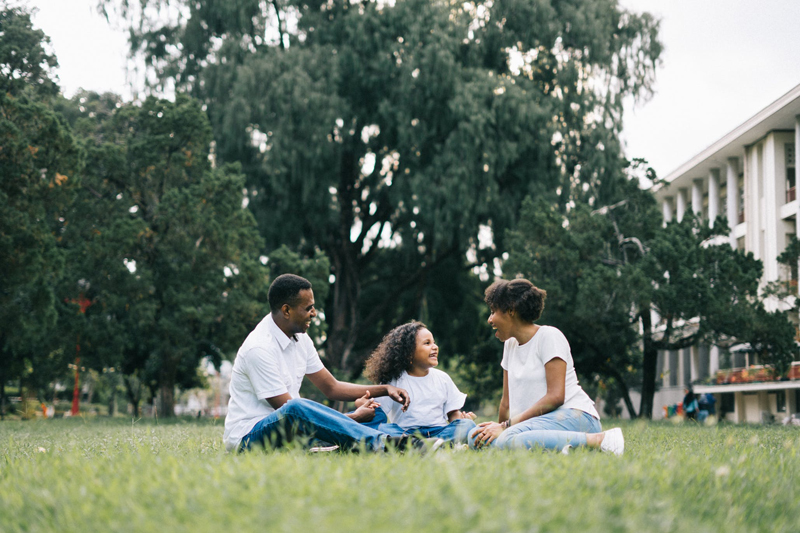 It is no secret that over the years, marriage has taken it's share of hits. The national rate for divorce stands at 60%. Fewer people are getting married, opting to cohabitate. The rate of single parent homes maintain a steady rise. And it is not just single mothers, but over 2 million single fathers have joined the ranks of raising their children by themselves.

In the Black community, the Black church has always been a staple for encouragement, safety, and direction. It has long been the center for all things that tied the Black community together, and kept us abreast of what we needed to know, while fostering sound relationships amongst each other and families, as a whole.

Have you been to church lately? Have you seen the reports:"Well Known Pastor Seeks Divorce; Pastor's Wife Files For Divorce Citing Irreconcilable Differences". How is it a surprise of the alarming rate of Christian divorces, when so many Christian leaders have opted to call it quits in their own marriages. What kind of message does this send to the members of the church body that look to their leaders for direction? What does it say when a couple, in marital strife, seeks counsel and their Pastor files for divorce six months later?

What Is Going On?

Many might concur that the Black church has become lax in it's teaching on marriage, divorce, and even single hood. There was a time in many church's history, that pre-marital counseling was mandatory before a couple wed. Many churches have either strayed from its path, or have limited the counseling sessions due to time restraints, or size of membership.

Yet, there are many churches that still hold fast to it's counseling of engaged couples, and try steering these couples on the path of a healthy and happy marriage, by telling the couples the truth about marriage: That it is not always going to be a smooth road, but that a healthy and happy marriage is possible when both are willing to work at it.

But what happens when the leaders of the church do not follow the same counseling advice that they gave their parishioners? It is hard to see the light at the end of the tunnel, when the one you may go to for marital advice, is not adhering to their own advice given.

Are Leaders Responsible?

It is a matter of opinion for most, whether or not they can hold their spiritual leaders accountable for their [leaders] personal actions. After all, Pastors are not exempt from life trials and human frailty. Yet, it is incumbent upon leaders to take the lead, and act responsibly, and honestly dialogue with their flock when it comes to such matters that can have a major impact on the church body at large.

It is quite disturbing to see the rise in divorce in any case. But the surprising rise in separation, marital strife and divorce, in the Black church amongst its leaders is alarming. What kind of message is this saying to the church body at large? No one is exempt from troubles and certain strife. However, what is being taught when a Pastor and his wife or husband, cannot reconcile, and work through their differences? What can this person offer to that couple who may be in the throws of deciding between sticking it out, or calling it quits. It is devastating to see the excessive and steady rise of divorce, and the decrease of marriage within the church body.

Open and Honest Dialogue

Open and honest dialogue is necessary if we are going to help fledgling marriages, and decrease the rate of divorce. For years, although we went to church, and held the church in great esteem, the only message on marriage most people heard about was to admonish wives to be submissive to their husbands, and husbands to love their wives as Christ loved the church. It is the same with our dialogue with our children, and telling them what not to do, and not to have sex before marriage, just because God said so, but never offering honest and open dialogue about what sex is really about, and what they should do about the feelings they are having.

We cannot expect to put Band-Aids on gaping wounds, and expect them to heal. And we cannot continue to turn blind-eyes towards the effect and influence that leaders hold over their church body. We have to be able to talk open and honestly about the troubles we are facing, and how, with God's help, we can address the issues that we are facing.

It should be okay to talk about sex at church. It should be okay to talk about the bedroom at church (within context of course!) It should be okay to discuss, in the church, what God intended marriage to be like. And that sometimes, you will go through some tough times that will make you want to run, give up, or even kill someone! It's Okay! People need to understand that no one is perfect; especially not our leaders. Couples need to understand and hear the truth. Single people need to know what they are getting into. They need to know that the big, beautiful, and pricey wedding and reception is not what makes a marriage, but the working together, and open communication that comes after (especially when you have the bills to pay for that wedding!)

There needs to be truth in what is being said behind the pulpit. We cannot pretend that life is all good, and the next month, our members read in the newspaper their Pastor is getting a divorce. There needs to be accountability, and objectivity. We must be willing to speak about the hard things, and look at the ugly side of life that sometimes knocks at our doors. We can no longer pretend that the Church has not been effected by the world and its issues. The truth of the matter is, we have been going through a battle, and many have already loss. It is time to give the ammunition needed to be the effective body, and beacon of hope, and source of strength that the Black church once was. So that we can reclaim marriages, and families. Making them healthy, strong, and viable.



You Should Also Read:
Marriage & The Black Family
State of The Black Church


Related Articles
Editor's Picks Articles
Top Ten Articles
Previous Features
Site Map





Content copyright © 2023 by Ruthe McDonald. All rights reserved.
This content was written by Ruthe McDonald. If you wish to use this content in any manner, you need written permission. Contact Ruthe McDonald for details.