Introducing Dogs to New Pack Members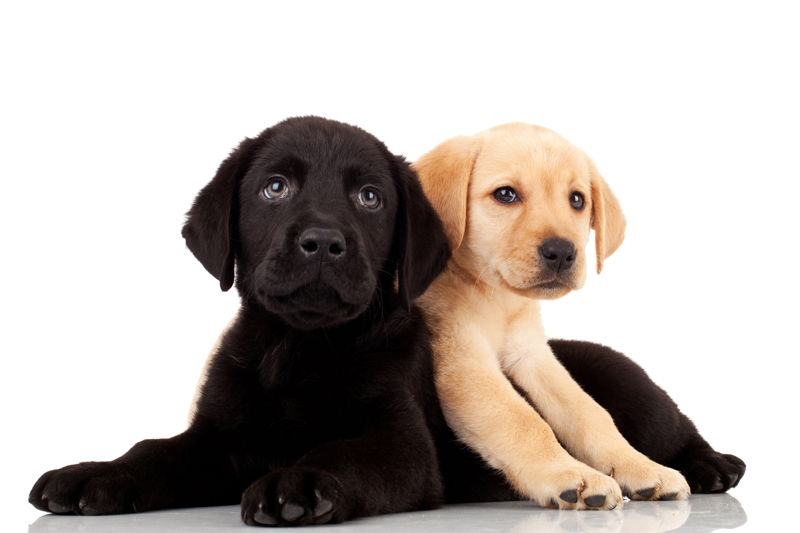 There's plenty of information out there on the internet about how to introduce a new dog or cat to an existing pet. Much of this information is extremely cookie-cutter, and seems to assume that everyone has and has adopted the same type pet.

Introduce the cat to the dog. Introduce the dog to the cat. Put the cat in a kennel. Put the dog in the kennel. Correct the dog and not the cat.

There are some good tips, though -- such as letting the new animal adjust to their home and human family before putting them through the stress and strain of meeting a new four-legged sibling. Scents can also be a valuable tool -- take some bedding or a toy from one animal and introduce it to the other, letting them get the idea that there's someone else they're going to have to get along with. And take your time -- don't try to rush the beginning of a wonderful friendship.

But beyond that, perhaps a more efficient way of dealing with introductions is to first consider whether or not the dogs you already have at home will be accepting of a newcomer.

Dogs are pack animals, and some might be more willing to accept new animals into their pack. See how they interact with other animals that are invited into the home. Have a friend or family member bring their dog over, and see what happens when this unfamiliar animal encroaches on their territory. For some dogs, this simply means a new friend has come. For others, this might be a distinct threat.

There are plenty of sites out there that say to simply not try to introduce a cat or other dog into the family when you have a certain type of breed. While it's true that some breeds might have a stronger prey drive than others, this doesn't have to be a dealbreaker. An extremely well-trained and obedient German shepherd that knows his place in the home and will listen to commands might end up being more accepting of a cat than a Pomeranian that rules the house with an iron paw.

Similarly, and older dog might do just as well with a new puppy when the timing -- and the match -- is right. While there's going to be times when dealing with a puppy is going to be a clear nuisance for the older dog, some might also adopt the puppy as their own. It can make housetraining go easier, and you might find the older dog teaching the younger one some new tricks.

On the other hand, some older dogs might view the new puppy as a decidedly unwelcome intruder into a home that has been comfortably theirs for years.

It also depends on finding the right pet to add to the family. If you're looking at a rescue, you might not know the background of the animal -- however, most rescues will test the temperament of a cat or dog with other animals as well as children before they're put up for adoption. Listen to these results, and even if you find the most beautiful cat you've ever seen, it's not going to work if she comes from a home where dogs were allowed to bully her. On the other hand, if she shared her home with a few well-adjusted dogs, this will make the adjustment period go much smoother.

And when it comes time to make those introductions, take a look at the personalities of the pets. You should be starting to know your new addition by this time, and you'll be able to tell if she has any aggressive tendencies or if she's the run-and-hide type. And you'll know your established dog's personality, so make adjustments for that. There might not be any cookie-cutter answers on the right or wrong way to bring a new member into the pack, but taking the time to collect some insight on the way your dogs will react to a newcomer -- as well as making the right choice on who to adopt -- can allow you to experience the love of a growing, furry family.


Related Articles
Editor's Picks Articles
Top Ten Articles
Previous Features
Site Map





Content copyright © 2022 by Debra Kelly. All rights reserved.
This content was written by Debra Kelly. If you wish to use this content in any manner, you need written permission. Contact Bettina Thomas-Smith for details.