Top Ten Essential Oils for Aromatherapy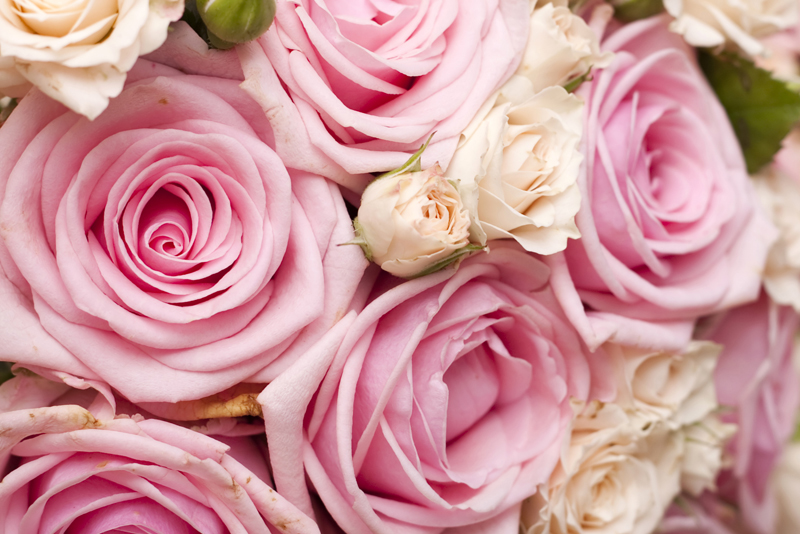 If you haven't tried using essential oils for aromatherapy and stress management, you sure are missing something. It is simply cheaper and healthier than most stress relievers such as smoking, alcohol, caffeine, fatty and sugary foods and even shopping. So when you need a little lift in spirit, think of these wonderful extracts. As a matter of fact, essential oils are not only used in aromatherapy to combat stress; they can also help people become more energized, productive, confident and a whole lot more. They are also used to treat various health and medical conditions.
One thing to keep in mind, though, is to choose quality essential oils. Fragrance oils do not really count since these are made from synthetic ingredients and not real plant extracts. Though they may smell the same, they don't possess the same properties and therefore render same effects. Essential oils are from various plant parts like flowers, seeds, bark and roots. Aside from many varying factors in growing a specific plant, it takes a huge amount of it to make a small bottle of essential oil. Hence, you may notice a big difference in the price of fragrance oil and essential oil. It is usually a giveaway when unsure of quality though not correct all the time.
Here are 10 of the most sought-after essential oils for aromatherapy.
1. Lavender.
Lavender is just so versatile. Whether in aromatherapy or in essential oils used in body care products, you can find lavender on top of the list. It has a delectable floral fragrance with excellent calming properties. It also aids in getting rid of colds, cough and headache. A few drops to a diffuser and you're all set for relaxation or meditation. You can also apply it on a warm or cold compress or on your pillow for a relaxing sleep.
2. Bergamot
. Bergamot is another amazing essential oil. It is so powerful in its pure form so it's important to dilute it with a carrier agent before using. Its lovely citrus scent makes it a favorite note in colognes and perfumes. In aromatherapy, it is used to battle anything from mild stress to anxiety and depression. It is also in the list of essential oils for skin conditions and skin types particularly in managing eczema and psoriasis.
3. Peppermint
. If you like it in coffee and chocolates, you'll find it equally likeable as essential oil. Icy peppermint has invigorating effects. It fights mental stress and sharpens mind. It is also great in relieving headaches, joint pains and more. Keep it handy especially at work!
4. Eucalyptus
. Eucalyptus is a pretty straightforward essential oil. It has a fresh and clean scent and this is what it wants your entire body to achieve. It fights mental stress, soothes a number of respiratory conditions, treats muscle pain and wounds, gets rid of intestinal germs and even gives your dentist a hand by fighting cavities and other infections.
5. Chamomile
. Another favorite essential oil for aromatherapy and stress management is the calming chamomile. It has excellent soothing effects and analgesic properties. Moreover, it's one of the safest essential oils for children. This is why you can see chamomile in many baby care products.
6. Lemon
. Nothing says fresh more than lemon. In aromatherapy, this clean, sharp citrus scent is one for the mind. It uplifts, improves focus and like magic, takes away negativity. Not surprisingly, you'll find many workplaces using lemon as scents. Additionally, it's among essential oils used in body care products that can remove oiliness and keep skin free from impurities.
7. Sandalwood
. Woody sandalwood is loved by yoga and other meditation practitioners because of its calming effects. It relieves tension and chest pain. It is also good for the skin.
8. Rose. Women should never leave out rose in their list of essential oils for aromatherapy and stress management. Though more expensive than most, rose seems to be worth every penny. It addresses a number of concerns particular to female like hormone imbalance, PMS, menstrual cramps and skin problems. This sweet smelling EO is also said to help in matters of the heart. Many people swear by rose's ability to relieve jealousy and anger and induce happiness and romance.

9. Jasmine. Jasmine bears many similarities with rose: pricey, sweet-smelling and perfect for women. It is great in reducing tension, stress and depression. It curbs addiction, relieves discomforts associated with giving birth and again, like rose, it is said to aid in fostering love and romance.

10. Rosemary.Rosemary is another aromatherapy favorite for the mind. It clears the mind, boosts memory and improves brain performance in general. This essential oil is also great in relieving muscle pain, congestion problems and digestion issues. It works wonders for the skin and scalp, too. There are many good essential oils for skin conditions and skin types but not so much when it comes to hair care so if you want something you can use from head to toe, rosemary is a good choice.


That's it for this week,

Life Never Smelled So Sweet!

Juliette's Website
https://www.nyrajuskincare.com



Related Articles
Editor's Picks Articles
Top Ten Articles
Previous Features
Site Map





Content copyright © 2022 by Juliette Samuel. All rights reserved.
This content was written by Juliette Samuel. If you wish to use this content in any manner, you need written permission. Contact Juliette Samuel for details.