Blue Flowering Plants for your English Garden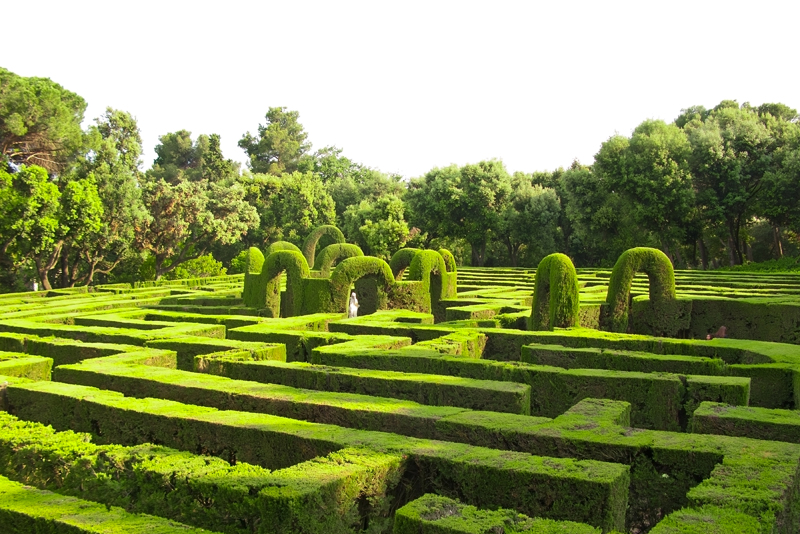 Blue is considered a 'cool' color. In the garden, that means it will tend to recede into the background. If you choose plants with blue flowers, they tend to appear farther away, sometimes even fading into the distance. So it's usually best to plant them closest to the area where they'll be viewed – near a path, for example. This way you'll really be able to appreciate their color and beauty.

Blue combines well with any other color in the garden, so it's easy to use. Just keep in mind it can be overwhelmed when placed next to a 'hot' color like red or orange.

A blue garden – using only plants that have blue flowers or blue leaves - would be very relaxing. You might try this idea around a seating area or meditation garden.

These are the blue flowers English gardeners use most often.

PERENNIALS:

Ajuga reptens or bugleweed is a low-growing ground cover. It's covered in pretty blue flowers in late spring to early summer. Likes shade, and will spread a lot.

Campanula is a traditional English garden perennial and one of my favorites. The little bell shaped flowers bloom in early summer. There are many different types – some trail, some get over a foot tall, some are quite short. Try them all!

Veronica comes in a wide variety of blue and purple flowers. Some species are short with small flowers, others have tall spiked flowers.

Tradescantia virginiana or Spiderwort, is native to Virginia, but was taken back to England by John Tradescant back in the 1600's, where it has been popular ever since. It has grassy foliage and likes full sun. Blooms in summer.

Brunnera macrophylla or Siberian Bugloss has tiny blue flowers that extend on wiry stems above large heart-shaped leaves. Blooms in April through May and can take full sun but does better in partial shade.

Polemonium caerulem or Jacob's Ladder is a traditional cottage garden plant. It gets its name from the way the leaves march up the stems like a ladder. It can take sun but prefers some shade and moist soil. Blooms in summer

Linum perenne or Flax thrives in a sunny spot with well drained soil. Blooms in summer.

Delphiniums come in a wide variety of blues. Their tall spiky flowers are a must in English gardens. Soil must be well drained and slightly alkaline. Blooms in summer

Many Hosta have pale blue flowers. Some also have blue leaves. They like shade.

Violets are sweet little plants that are a must in every English garden.

ANNUALS:

Salvia farinacea 'Victoria Blue' is an easy to grow annual that adds height to a bed or container. The flowers also dry well. Full sun

Borage officinalis grows 1 to 2 feet tall and has flowers that attract lots of bees. It self-seeds readily, so cut off seed heads regularly if you don't want a lot of it. Full sun.

Petunias, Violas and Pansies come in a wide range of blue colors. Last longer in some shade.

Nigella damascene or Love-in-a-mist has deep blue flowers in summer. The unusual seed heads look lovely in dried arrangements. Full sun.




You Should Also Read:
Easy to Grow Cottage Garden Plants
Top Ten English Garden Plants
Planning an English Garden border


Related Articles
Editor's Picks Articles
Top Ten Articles
Previous Features
Site Map





Content copyright © 2023 by Carol Chernega. All rights reserved.
This content was written by Carol Chernega. If you wish to use this content in any manner, you need written permission. Contact Carol Chernega for details.