Planning an English Garden Border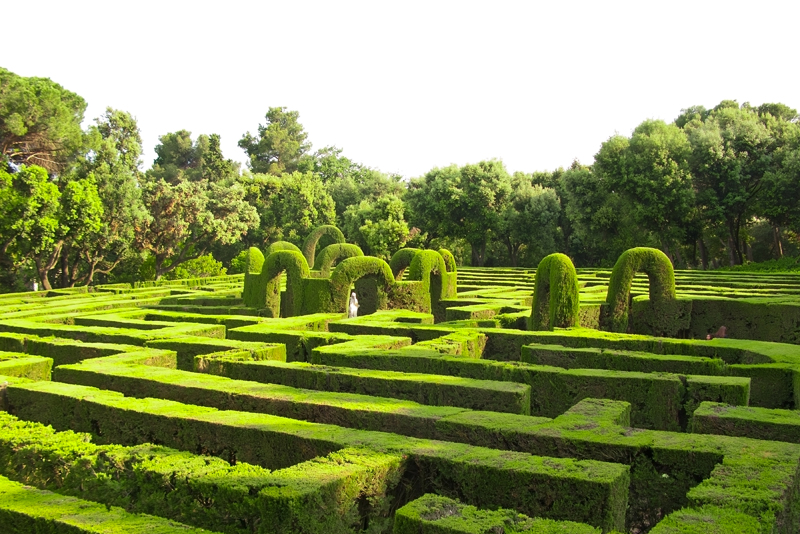 Nothing evokes English garden style like a lush border overflowing with colorful perennials. Here are some tips on how to create that look.

First, let's define a garden border. A border is a cultivated garden area that usually lies on the side of a path with a background of a wall or fence. You normally access it only from the front. A garden bed, on the other hand, is usually a freestanding garden area in the middle of the lawn. You can access it from any side. Think of a garden border as the sofa up against the wall in your home, and the garden bed as the table in the middle of the room.

This article will focus on borders.

All good borders start with a plan. When planning your English border, consider:
1. From where it will be viewed
2. The shape of the border and the overall shape of your garden
3. The size of the border
4. Whether you want an informal or formal design
5. Your color scheme

1. Are you viewing the border from inside the house, from the patio where you eat dinner, or while strolling along a path in the garden? You'll want to easily see the border from that point. Borders might also be in front of the house, using the house itself as the backdrop.

2. When deciding on shape, think about the overall look you want to create. It should complement your home. If your home is formal and symmetric, you probably want a formal, straight path with borders on each side. You might want a wall in the back of each border. If you don't want to use a 'hard' wall like brick or stone, consider a formal, tightly sheared hedge of yews, boxwood or hollies.

If your home is informal and casual, you probably want borders with curved edges. The background of the border in this case could be a variety of shrubs that are allowed to grow naturally rather than tightly sheared.

In either case, the background helps to 'frame' the border, giving it extra structure.

Consider, too, the topography of your land. If you have a lot of hills and swales, it suggests a more informal garden with lots of curved borders. If your land is completely flat, you have more leeway in choosing a formal or informal design.

3. The size of the border depends on the size of your land. Large curving borders work well on large lots, but look silly and contrived on a tiny lot. Formal designs can work on small or large lots.

Most borders should be five feet deep or less for ease of maintenance. Depth refers from the front of the border to the backdrop. If the border is deeper than five feet, you should add an unobtrusive path in the back between the border and the wall. This will help you maintain the garden easily.

4. Closely related to the shape and size of the border is the decision on whether you want a formal or informal design. Again, consider the style of your house. A country cottage will lend itself more to a casual style border, while straight borders backed by tightly clipped boxwood will be more appropriate for a stately home.

Whether the structure of the garden is formal or informal, you can still fill it with lots of plants. Traditional English borders are jam-packed with colorful flowers in a variety of heights. Don't worry too much about placing the tallest in back and the shortest in front. The most successful borders aren't rigidly defined by height. Think more about how it looks as you walk along the border, rather than just standing in the middle of it and looking at the whole thing at once.

5. Regardless of the size, shape, placement, and formality of the border, you'll want to give some thought to your color scheme. A cottage garden will look charming with every color of the rainbow. But here are some other options:
Monochromatic schemes: all one color, or shades of one color. The white garden at Sissinghurst Castle garden (see related link below) is the original.
Analogous schemes: colors near each other on the color wheel: reds, orange and yellow, for example, or green blue and violet.
Complementary schemes: colors opposite each other on the color wheel: blue is opposite of orange, yellow is opposite of violet, red is opposite of green.

A few final thoughts:

To create a lush English effect, you generally want to plant things closer together than normal, have a wide variety of colors, and include bulbs, herbs, vines and flowering shrubs in the border. The vines can climb over the wall or even over the shrubs.

Plan so that something is blooming in each area of the border at all times. Try to avoid having everything bloom in the spring in one corner, for example, and all summer-bloomers in another area.

Perennials always look better planted in groups of odd numbers – three, five or seven of the same plant. (Once you get above seven you don't need to worry too much about the exact number) How large the group is depends on the size of the border and from how far away you'll see it.

Avoid lining plants up in rows. Have a circular group of the same plants here, a rectangular shape there, a triangular shape in another spot.

You Should Also Read:
Sissinghurst Castle Gardens
White Perennials for your English Garden
How to Plant Perennials


Related Articles
Editor's Picks Articles
Top Ten Articles
Previous Features
Site Map





Content copyright © 2022 by Carol Chernega. All rights reserved.
This content was written by Carol Chernega. If you wish to use this content in any manner, you need written permission. Contact Carol Chernega for details.