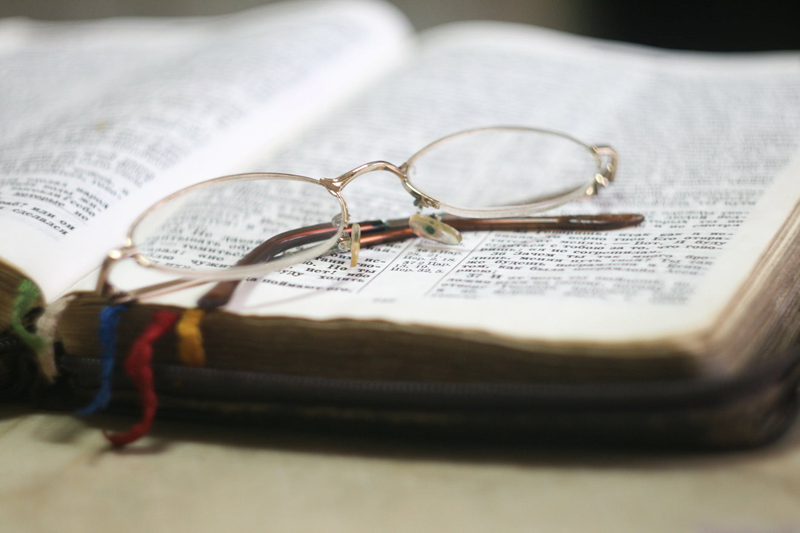 When my family decided to move into my grandma's home, we had a lot of things that we needed to go through. Grandma had been moved into a care facility and would not be coming back to her home. We asked if our family could move into her home and she cheerfully agreed. A few months later she passed away and I like knowing that I am living in a place filled with so many wonderful memories of my grandparents.

One of the treasures that I found while sorting through her things was a simple 3X5 file box that she had filled with index cards. She had labeled this her "Talk Box". Intrigued, I looked through this little box and indeed I had found a priceless treasure. Amongst the cards were little dividers she had made that listed different topics. Behind each divider were the simple index cards. Many of these cards were filled out. Grandma had written a quote or a scripture on individual cards. There were still several blank cards as well. I imagine that whenever she found a great quote or a scripture during her personal gospel study, she wrote it down and included it in her little box. This way she had a working file of information for when she needed to prepare a talk or even a lesson.

I think this is a wonderful idea and plan to begin implementing it with my own family. I think this would make a great Family Home Evening activity. Imagine if we all had our own "Talk Box"? Though it is so easy to search for material at LDS.ORG, I think that by each of us making our own "Talk Box", we will be even more prepared spiritually when we need to give a talk in church.

Here is what you will need to begin your own ""Talk Box":

A 3X5 inch file box

A package of 3X5 inch cards

Dividers--You can purchase these or make your own. An easy way to make them would be to get some of the divider tabs that you can then peel and stick to an individual index card.

Grandma had several topics in her box. You can use these, or just use them to get you started. I am sure that you could add several more. The important thing is that you personalize it for your own needs.

Here are the topics that Grandma had in her box:

Prayer
Word of Wisdom
Marriage
Christ Like
Forgiveness
Testimony
Study Scriptures
Repentance
Just a Thought
Keep His Commandments
Sacrifice
Baptism
Faith
Keep Sabbath Day Holy
Tithing
Temple
Repentance
Atonement
Priesthood
Keep Records
Plan of Salvation

Grandma also decorated the outside of her box with some cute stickers. This is a great way to personalize your box and make it special to you.

Building a resource, such as a "Talk Box", will aid you in all of your teaching moments. Taking the few moments to write down a thought or scripture will help to cement the item in your mind. It will also help you to be prepared with just the perfect quote or scripture for a talk, lesson, or Family Home Evening.




Related Articles
Editor's Picks Articles
Top Ten Articles
Previous Features
Site Map





Content copyright © 2022 by Brenda Emmett. All rights reserved.
This content was written by Brenda Emmett. If you wish to use this content in any manner, you need written permission. Contact Brenda Emmett for details.