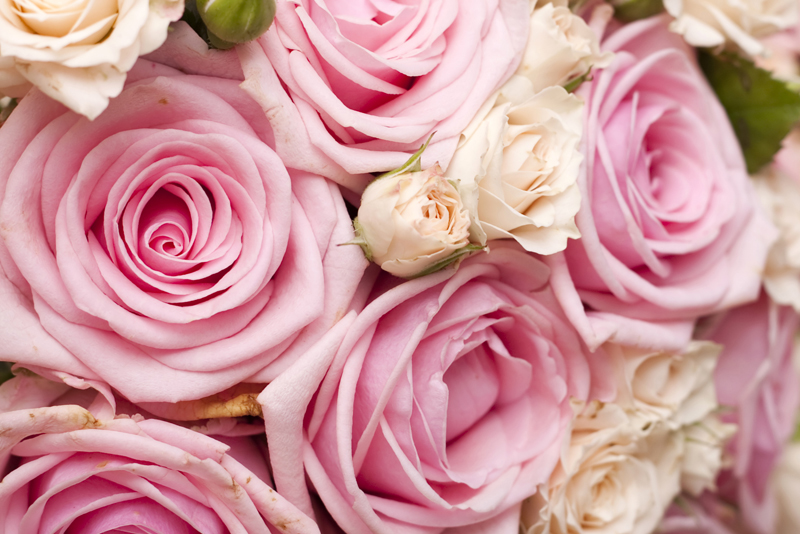 In a time when plant based botanicals are taking over the beauty and wellness industry, it's important to learn more about their benefits and influence. Essential oils play a vital role in beauty and wellness. Everything from natural perfumes to oils that are said to aid in the healing of some cancers.

Former bellaonline.com fragrance editor Fran Loudas, has done a remarkable job in segmenting certain essential oils. She has supplied recipes that will not only provide aromatic blends for vitality but will, cleanse, revitalize and stimulate your mind, body and senses. Essential oils and herbs are leading the world of plant based beauty and nutrition. Enjoy the article and share it with a friend.

Scents for Vitality - Fran Loudas

Our state of health and level of vitality are closely linked. Our lifestyle and diet are reflected in our energy levels, our attitude and sense of self also play an important role. Many of us constantly feel tired - mentally, physically, or emotionally or we feel spiritually drained and depleted.

Essential oils can be used to alleviate stress, tension and anxiety - all of which deplete our energy levels. Many of the most revitalizing essential oils initiate a sense of harmony and promote many aspects of physical balance to promote peace.

A demanding lifestyle and heavy workload can leave us feeling exhausted; essential oils can enliven the part of us that is in need of refreshment. Stimulating essential oils when inhaled, used in the bath or in a massage can invigorate and re-energize us. As mental clarity is restored and concentration is enhanced, the day suddenly becomes more positive than it appeared earlier.

Restoring harmony enables our vitality to find our true expression and help our lives flow smoothly.

Stimulating Essential Oils:

Bergamot (citrus bergamia) – Fresh, sweet. Blends well with Cypress, Ginger, Geranium. Refreshing, harmonizing, antidepressant.

Geranium (pelagonium graveolens) – Strong, sweet, slightly floral. Blends with Bergamot, Lime, Juniper, Rosemary. Balancing, refreshing.

Peppermint (mentha piperita) – Refreshing, minty. Blends with Eucalyptus, Lemon, Geranium, Rosemary and Tea Tree. Strong stimulant, anti-inflammatory.

Lime (citrus aurantiifolia) – Fresh citrus scent. Blends with other citrus essential oils, floral oils and Rosemary. Stimulant, antidepressant.

Lemon (citrus limonum) – Fresh sharp scent. Blends with other citrus oils, floral oils especially Bergamot and Juniper. Detoxifying, astringent.

Juniper (juniperus communis) – Clean, fresh and mildly spicy. Blends with citrus oils, Cypress, Bergamot, Geranium and Rosemary. Detoxifying, antiseptic.

Cleansing and Revitalizing

Aromatic baths are an effective way to use essential oils at home and pampering yourself is a revitalizing experience.

Use one of the following blends to refresh, reawaken and revitalize the system in the morning:

4 drops Geranium essential oil
2 drops Lime essential oil
2 drops Rosemary essential oil

Add this blend to 1 teaspoon of vegetable oil or milk to running bath water. Relax for at least 20 minutes; breathe deeply to inhale the vapours.

To relax, release tension and aid recuperation after a long day try:

5 drops Bergamot essential oil
2 drops Pine essential oil
1 drop Ginger essential oil

Add this blend to 1 teaspoon of vegetable oil or milk to running bath water. Relax for at least 20 minutes; breathe deeply to inhale the vapours.

Vaporize one of the following blends for an invigorating atmosphere:

6 drops Bergamot essential oil
3 drops Cedarwood essential oil
3 drops Rosemary essential

OR

4 drops Geranium essential oil
2 drops Rosemary essential oil
2 drops Juniper essential oil

To enhance efficiency at your desk vaporize the following blend to help maintain perspective when pressure is on and tempers are frayed and to invigorate the office:

5 drops Lime essential oil
3 drops Lemon essential oil
1 drop Peppermint essential oil

For clean, calm aromas to encourage both inner and outer beauty, serenity and grace, visit https://www.infusionbath.com/bodycaring.html for the ultimate in revitalizing scents.



Related Articles
Editor's Picks Articles
Top Ten Articles
Previous Features
Site Map





Content copyright © 2022 by Fran Loudas. All rights reserved.
This content was written by Fran Loudas. If you wish to use this content in any manner, you need written permission. Contact Juliette Samuel for details.