Long Distance Grandparenting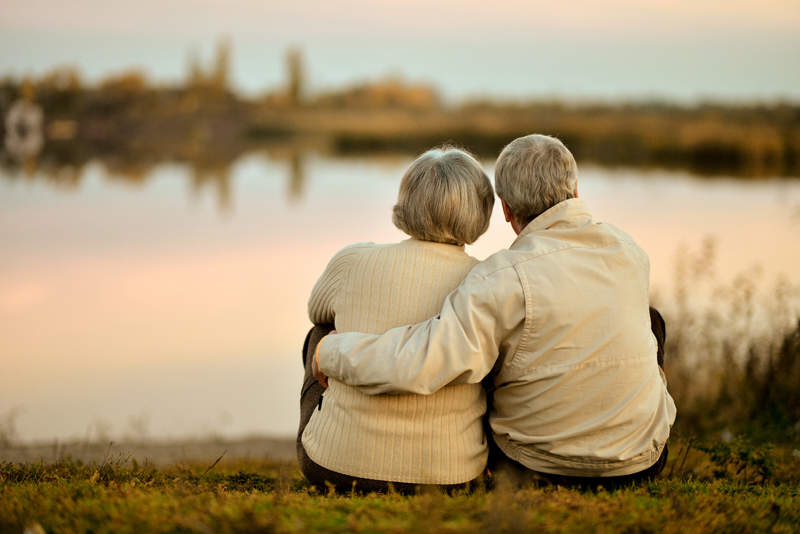 Grandparents have long represented love, security, comfort and calm. I was blessed to have two very loving grandmothers. Both of my grandmothers had a strong impact on my life. I now realize that the reason their impact was so powerful was because they were always teaching me. That is the beauty of grandparents - they teach life lessons.

It's not always easy to do. It's pretty common these days for adult children and grandchildren to live in a different city or state from the grandparents. Is it possible for a grandparent to have a close, active role in the life of a grandchild that is rarely seen? Yes. With planning and effort, a long distance grandparent/grandchild relationship can thrive.

How? First, spend regular time with your grandchild. Quality time is important for creating impactful memories. I remember when my grandmother's sister, my great Aunt Dorothy, would come to town. Our entire extended family would take a day trip to some fun place in the state. I'll never forget any of those trips. I took my own children and later, my grandson, on the same day trips.

Second, create memories. When I take my grandson on day trips, I use my digital camera to capture the entire trip, starting with driving there and ending with grandson's sleeping face in the back seat as we we're headed home. After each trip, I create a photo book of our experiences. I feature lots of pictures of his favorite moments along with ordinary moments, and photos of us together.

Here's a tip: Photo books are a wonderful way to communicate with words, too. Add a text box, and say what you want. Your comments in the photo book will represent your voice, so be thoughtful when you write. It's a beautiful way to share your important thoughts. Let your grandchild know what the book represents and why it's so special. Each time you visit, a wonderful memory/photo book can follow. That is one easy way to create both quality time and powerful, happy memories.

High impact quality time is important, but I've found that quantity time is equally important. It's the quantity time - the little ordinary moments that you spend with your grandchild- such as driving to the store, helping with homework and walking the dog, that add up to create familiarity, comfort, intimacy, and trust.

How does a long distance grandparent find a way to gain quantity time? By being creative. The most obvious way is to make frequent phone calls. Schedule the calls, like visits, but be flexible if changes are needed sometimes. Make the calls fun. Fun doesn't mean to drag out all of the old "knock knock" jokes that you thought were hilarious as a child (yes, I did that). Fun refers to something that is instantly engaging to your grandchild. Use your phone time to get to know her. Make sure that part of the call covers something that you share together on an ongoing basis.

My grandson and I have been reading books from the Chronicles of Narnia by C.S. Lewis. Get to know your grandchild. What is her favorite meal? His best friend? Her fears? Listen deeply when talking. Take notes so you don't forget. When you speak again, you can follow up on things that interested you before. Keep your calls somewhat brief, and very interesting.

Long distance grandparents are learning to use technology to stay close to grandchildren. You can learn a lot about your options by visiting a store that sells computers. Sales personnel can talk to you about Skype, web cams, and other choices available to speak with your grandchild.

Occasionally, send things that your grandchild will use a lot. I bought my grandson an electric pencil sharpener for his ninth birthday. He loves it and uses it a lot. I still remember the delight I felt after my grandmother gave me a new, plump pillow. I felt the presence of her love and thoughtfulness every time I lay my head on that pillow. So consider what simple item might represent your presence on a daily basis.

The item doesn't have to be bought. It can come from your heart. You might send jokes, words of encouragement, family stories, pictures, questions, feathers, rocks, or cookies. The point is to have a presence. The challenge would be to not overdo it. What is treasure can become clutter if there's too much of it. The other challenge would be to make it special. Not expensive - but meaningful.

A long distance relationship doesn't have to be a distant relationship. With planning and effort, you can be truly close with your grandchild. I would love to hear additional ideas on this subject. How do you bond with your grandchild long distance?



Related Articles
Editor's Picks Articles
Top Ten Articles
Previous Features
Site Map





Content copyright © 2022 by Pamela Slaughter. All rights reserved.
This content was written by Pamela Slaughter. If you wish to use this content in any manner, you need written permission. Contact Pamela Slaughter for details.