Bringing Home a Puppy Mill Dog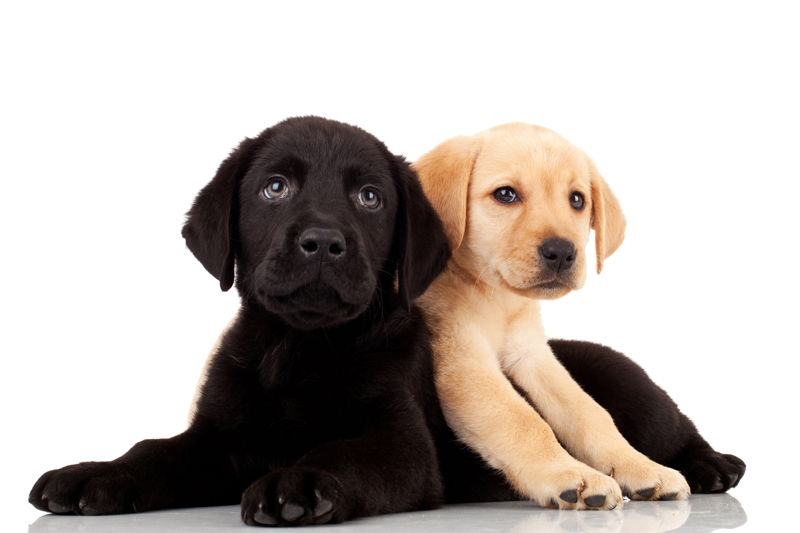 Seeing a puppy mill can be one of the most heartbreaking things a dog lover can ever witness. Cramped, unsanitary conditions, constant breeding, loneliness, hunger... these are all things that many dogs rescued from puppy mills have come to expect from life. Many are unsocialized, never having had the opportunity to grow and understand that human companionship can be a good thing.

That's not to say they won't make excellent pets, but it may take some time for them to get there.

Those first few days when you bring your new dog home are going to be crucial. Remember, there's the chance that they may never have seen the world outside of their kennel. Even for older dogs, everything may be new - from clean blankets to their own space. Rescues may be at different stages of their rehabilitation, depending on how long they have been out of the puppy mill. But this new home is still going to be full of new sights, sounds and smells, and getting them to trust these new surroundings is vital.

Provide them with a kennel in which they can feel safe, and be sure that this is set up before you bring the new dog home. Keeping some of the toys that they had in the shelter or rescue can provide them with a valuable and familiar comfort. Give them comfortable blankets, and throw a towel over the kennel to create a den for them -- think of this as their own personal space. They should still be able to hear everything that is going on in the house, and see people coming and going. This is a vital step in letting them know that there's nothing in their new home that will hurt them.

They're going to have to get used to the whole family, and while it might be too much for them to be immediately introduced to friends and neighbors, make sure they get to see and hear everyone in the family. Also make sure that all those family members understand the guidelines; no sudden movements toward the dog, no loud, frightening noises, and no grabbing.

Gaining the trust of a puppy mill dog can be a long and emotionally painful process. Many dogs will make it clear by their posture and their expression that they are expecting the worst to happen -- and they're all right with that. Don't force anything on the dog, but be sure she has time to get used to you. This can take days or weeks, and in some cases it may never happen.

So at first, just sit and talk to her. It doesn't matter what you talk about, as long as it's in a soft, reassuring voice. If you can, coax her to come to you. Pet her, hold her, but only do as much as she'll allow. It may take her days to get to this point, but if you let her do it at her own pace she'll learn that much faster that she has nothing to fear from you.

Limit the amount of people the new dog comes in contact with, but a canine companion can be a valuable asset when it comes to bridging the gap between her experiences with humans and with dogs.

Other shelter dogs that have suffered from abuse can benefit from a similar adjustment period. Even if they went through a rehabilitation at the shelter, their relationship with you will be stronger if you allow them to trust you at their own pace -- and if you take the time to prove to them that you can be trusted. Nothing happens overnight, but when it does happen, it'll be worth every moment.



Related Articles
Editor's Picks Articles
Top Ten Articles
Previous Features
Site Map





Content copyright © 2023 by Debra Kelly. All rights reserved.
This content was written by Debra Kelly. If you wish to use this content in any manner, you need written permission. Contact Bettina Thomas-Smith for details.