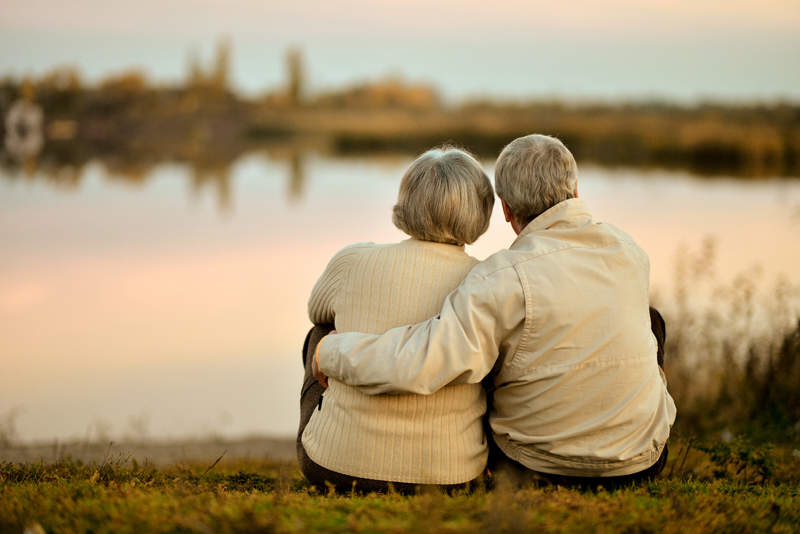 When my mother first arrived in Ohio from Florida, she still had her Florida driver's license and her car. At first, I did not see anything wrong with this arrangement. After all, she had been driving herself around in Florida. She did her own grocery shopping. She drove to the pharmacy, the Farmer's Market, or the shopping mall. She went out to eat with friends. In my mind, her life in Ohio should be no different from her life in Florida.

The first scare came about a month after the move. I called mother the night before and told her I would stop in after work and help her with her grocery shopping. She thought that was a grand idea. Just to be sure, I tried calling her before I left work to make sure she would be ready when I arrived. I let the phone ring about 20 times in case she might be outside and couldn't hear it. No answer. I was a little anxious, but not too panicked at this point. As I was driving down the busy four-lane road to her house, I noticed a car in front of me that suspiciously resembled her car. I noticed the Florida license plates next. Then, I recognized the hat behind the wheel (mother always wears a hat when she goes outside, no matter the weather). I followed her as she cautiously made her way. She did not know I was behind her. When I pulled into the parking lot behind her, she was visibly shaken.

Over the next 30 minutes or so, the story unfolded. She decided she was going to drive to another town and look up her ex-husband. She thought for sure she knew where he lived (even though the rest of us were not even sure he was still alive). She made it to the town, but everything looked so different. (As you know, the landscape changes drastically in 22 years.) She became confused and lost her direction causing her to drive further away from home. Somehow, she managed to turn the car north and miraculously found her way back. She had been gone for four hours. Even now, I am frightened the think about the near misses she probably had during the trip.

For the next four months, mother's car sat in the parking lot, only being moved once or twice for a trip to the grocery. Since I was stopping and driving her wherever she needed to go, she really did not need to drive. I contemplated how I might impress upon her that the time had come to give up driving. Asking someone to give up such an important freedom is difficult to do. I was not sure how she would react. Everything until this point had been a fight and I fully expected her to fight me on this too. The way I handled it was to make her think it was her idea. I told her she would have to get Ohio license plates on her car and an Ohio driver's license. I told her the law stated she would have to take the Ohio written test in order to get a driver's license. I picked up a book from the license bureau and told her she might want to brush up on the law. She never cracked the book, which I expected. The day I took her to the bureau of motor vehicles, she didn't see any problem getting a license. She sat down with her test and a pencil. After about 30 minutes, she turned in her test and we waited for the results. She only scored about a 60% on the test, not nearly enough to pass. The kind clerk told her she could retake the exam in two weeks.

I brought mother to my house for some lunch before driving her back home. I told her we could certainly go back and try again in two weeks. However, I mentioned to her that her car had been sitting in the parking lot for four months without being driven more than a couple of times. I expressed my concern that the upkeep for the car, the annual license fees, plus the enormous insurance bill were expenses she really did not need. Before lunch was over, she told me she thought she would give up the car. I already had a buyer lined up and we had the car out of the parking lot before the weekend was over.

If you have a parent who really should not be driving any longer, I suggest a gentle approach. Put yourself in the parent's shoes. How would you feel about your children wanting to take away your driving privileges? In my case, the bureau of motor vehicles did most of the work for me. However, if your parent hasn't moved to another state, I think it would be more difficult to deal with this issue. I think all of us want to keep as many of our freedoms as possible for as long as possible. I also know how hard it is for me to admit that I cannot do all of the things I used to do. Communication is important in this touchy area. If your parent is reasonable and open to discussing the matter, both sides can reach an agreement. However, if your parent does not recognize the problem and refuses to believe he or she is no longer able to operate a vehicle safely, you have your work cut out for you. Still, I think gentleness is the key. Remember, this is your parent whom you love. You want the best for him or her. If you handle the situation in a loving and caring manner, I think the parent will be more cooperative. If you go into the discussion angry and frustrated, you will leave the discussion angry and frustrated.



Related Articles
Editor's Picks Articles
Top Ten Articles
Previous Features
Site Map





Content copyright © 2023 by Diane Adams. All rights reserved.
This content was written by Diane Adams. If you wish to use this content in any manner, you need written permission. Contact Pamela Slaughter for details.