How to Take Great Photographs of Your Dog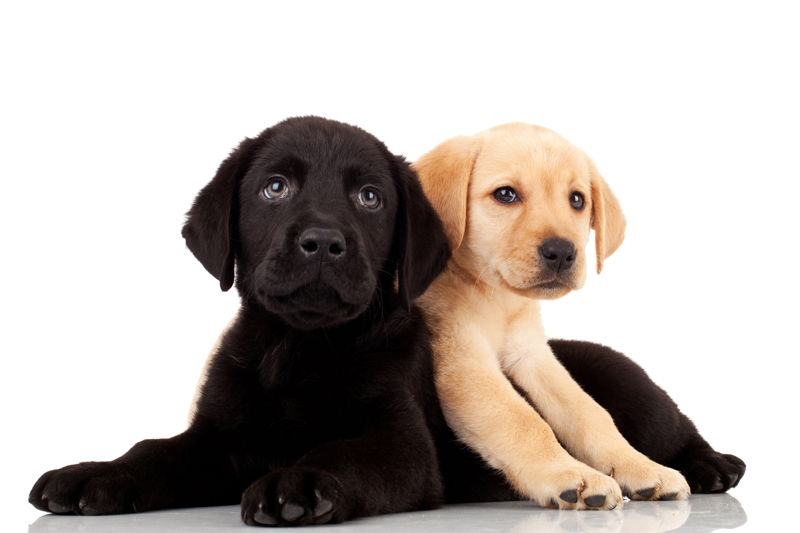 Anyone who has a dog knows that there are countless moments we want to freeze, preserve and treasure forever. Unfortunately, many dogs aren't the best at sitting for photos; we get their eyes closed, a blurry face as they turn their heads or, at worst, the tip of their tail or a photo that is completely dog-free. The advent of digital cameras have given us many more to play with a camera, without the expense of film and the wait of seeing whether or not you've captured anything good. So here's some tips and tricks you can use to get photos that capture the true spirit of your canine friend.

Become familiar with your camera and, most importantly, adjust the shutter speed appropriately. Unless you're dog is of the laid-back variety or snoozing in the sun when you're trying to get the shot, one of your biggest problems is going to be getting a clear shot of a moving dog. The faster the shutter speed is set at, the clearer your photo will be and the better your camera will be able to capture motion shots. Many cameras have settings that will allow you to take a burst of photos with one push of the button; becoming adept at using these settings in particular will help you take photos that capture the playful side of your dog.

Another great tool to explore on your camera is the zoom function. Dogs can be on their best behavior while they think they're being supervised, but leave them to their own devices and there's no telling what they'll get up to. Position yourself in an area where your dog isn't necessarily aware that you're watching, and see what kind of candid shots you can get through the zoom lens.

The right lighting will present your dog in the most flattering way for the camera. Natural light is often the best, as the use of a flash can easily ruin the picture and make your dog dread the appearance of the camera. Dogs have a layer of cells in the back of their eyes called the tapetum, which causes the colored reflection when exposed to painful bright lights such as the flash of a camera or the headlights of a car. Interestingly, different dogs will have different colored reflections, from red and green to yellow or orange. The color of the reflection is often tied to the color of the dog's eyes -- for example, a blue-eyed husky will often have red eyeshine, while a brown-eyed lab will shine yellow.

Don't be afraid to recruit help. Managing a camera and making sure all the settings are right is handful enough, and getting your dog to cooperate can be frustrating when one person is trying to do both. Have someone who is familiar with your dog help, and it can cut the frustration level in half.

Get in close. You don't have to get into their personal space to do this, but use the zoom to focus in on their eyes or their nose for a touching look at your dog. This is also a great time to experiment with angles and approaches, especially if you can get some close-up shots of your dog looking over her shoulder or with her head on her paws.

And don't be afraid to rely on props to bring out the best in your dog. Put a treat in a coffee mug to get her to pose long enough to snap a shot, or hide her favorite toy among the flowers to keep her in position long enough to take the photo. This is also a great way to bring out your dog's personality -- include a favorite toy or treat in the photo for some priceless memories that will last for years.



Related Articles
Editor's Picks Articles
Top Ten Articles
Previous Features
Site Map





Content copyright © 2022 by Debra Kelly. All rights reserved.
This content was written by Debra Kelly. If you wish to use this content in any manner, you need written permission. Contact Bettina Thomas-Smith for details.