Crossbreeding Big Cat Species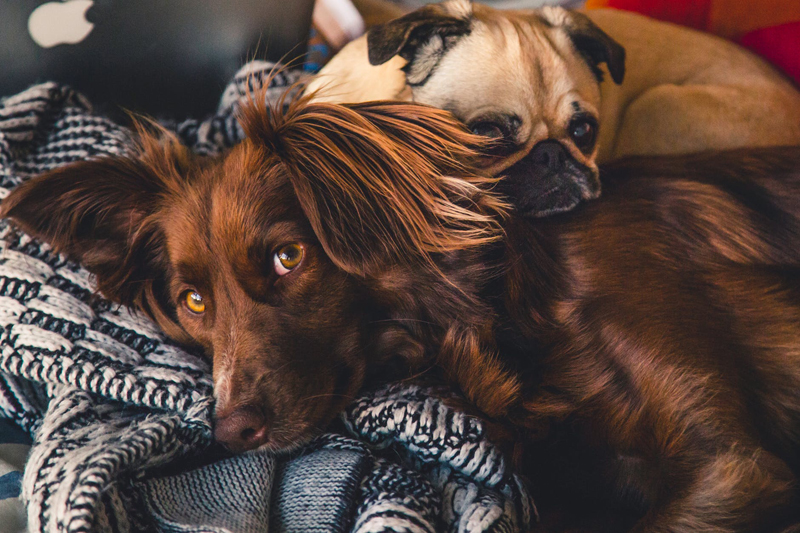 In the wild, there are seven general species of big cats remaining in existence, the cheetah, jaguar, leopard, snow leopard, puma, lion, and tiger. Over the course of human existence, our curiosity towards tigers and lions has grown particularly destructive. There is more fascination in how to corrupt these endangered species for the purpose of profit, rather than an interest in their preservation.
A Portrait Of Inhumanity:
The result of unnatural big cat crossbreeding produces animals with the appearance of science fiction, fairytale, and horror stories combined. Experiments conducted by members of carnivals, zoos, and breeding farms occur to see what happens when lions and tigers mate. Here are the results of these unethical experiments.
Male lion and a female tiger produce a Liger
Male tiger and female lion produce a Tigon


Male lion and female liger produce a Li-liger
Male lion and female tigon produce a Li-tigon


Male tiger and female liger produce a Ti-liger
Male tiger and female tigon produce a Ti-tigon
Notice that all of the mating males in the list are all of original species in origin. The reason for that is crossbred males are born sterile. Nature's checks and balances will not allow any crossbred male to reproduce.
Ligers Found In The Wild:
It has been stated that ligers have occasionally been spotted in the wild. However, that does not mean that they were conceived in the wild. Animal peddlers have a large monetary incentive to abandon such animals. If peddlers are unable to sell the animals, they face the expense of medical care costs derived from the complications of crossbreeding and hefty food consumption bills. A crossbred species can weigh as much as 1,250lbs (567kg) and easily consume a 100lbs (45.36kg) of meat a day. Then there is the inherent danger of an unforeseen attack. When in attack stance, crossbreeds can stand in excess of 12 feet tall (365cm), a height greater than an adult grizzly bear.
Cultural Perspectives On Crossbreeding:
People in the United States started exploring crossbreeding in 1948. In 1972, there was only one liger in existence and was the byproduct of forced crossbreeding while in captivity in America. By 2010, it was estimated that there were more than 100 ligers worldwide with the majority found in America.
The concept of crossbreeding was briefly entertained in Taiwan in 2010. However, the Taiwanese government was quick to respond to the crossbreeding issue when the trend first arrived by declaring that crossbreeding protected species violated Taiwan's Wildlife Conservation Law. People or organizations caught crossbreeding are fined and have the animals removed. It was stated that Taiwan takes great care in preserving the integrity of their wildlife species both in the wild and within their zoo system. A firm finger was pointed towards the crossbreeding practices found in American zoos and breeding farms.
The misrepresentation of crossbreeding being a natural occurrence is the key sales pitch in the American market. There are magazines, rallies, shows, websites, and networks, which are designed to prove this to consumers. Exotic pet consumers are undeterred by the notion that the American government does not acknowledge crossbreeds in the Endangered Species Act because these species would not naturally procreate in the wild. Therefore, crossbred offspring would never exist.
Nature has put a multitude of obstacles in the way of organic copulation between lions and tigers. The first of which is lions are indigenous to Africa, whereas Tigers are not. Tigers are indigenous to Asia where there is a small number of lions found. However, they do not share common interests in what each considers their ideal environment nor do they entertain the same social interactions or family infrastructures.
Beyond their incompatible worldviews on what it means to successfully live, nature has put measures that are far more drastic in place in the unlikely event of organic copulation. Nearly all of these births require a Caesarean section (C-section) to prevent the mother and offspring from dying during the birthing process. The number of fetal cubs the mother carries remains the same as it would with a natural conception of the same species. However, the fetus sizes are double the size of what she would normally carry. Apart from needing a C-section, it has been observed in each birth of crossbreeds that the mothers try to kill the cubs immediately after birth and the fathers reject them, which means humans have to hand rear them if they are to live.
Crossbreeding History:
In the 19th century, carnivals around the world were looking for ways to create astounding sideshow attractions that amazed and repulsed its spectators. Once the animal attraction ceased to bring in profit, it was killed or released depending on the location. The mid 20th century found American zoos crossbreeding for the entertainment dollar and by the end of the century breeding farms were experiencing a market boom for privately owned exotic big cats as pets.
Misinformed, consumers believed they could handle the rearing and expense of crossbred big cats. This misconception typically came from crafty salesmanship through selling newborn cubs and consumer ignorance. Peddlers have a short window of opportunity to sell these crossbreeds for profit before they are left with large expenses, which is a large incentive to misdirect consumers. The decline of the economy in the early 21st century has put an unprecedented burden on large cat conservations to take care of maltreated and abandoned crossbreeds.
In 2011, global awareness has initiated putting pressure on countries like America to make inbreeding and crossbreeding practices illegal. These deliberate actions ultimately violate the intention of the Endangered Species Act, as they actively contribute to the extinction of these species rather than to their preservation. The hope is to get the Endangered Species and Lacey Acts to effectively protect species in need and prosecute those who would voluntarily interfere with their natural mating order.
The Endangered Species Act was written with the significant purpose of preserving species from human interference. However, the act did not consider the full ramifications of humankind's destructive potential. There are large loopholes that enable people, so inclined, to usurp the spirit of the law through drastically negative, unnatural acts. The United States government would be wise to look towards countries like Taiwan to better understand how to properly regulate abusive wildlife practices to avoid further growth to an increasingly dangerous problem. A sound outline exists in the Endangered Species Act, now it is a matter of fine-tuning to shut down the loopholes.
To further voice options to the United States government that produce a positive cessation to the genetic corruption of these endangered species, sign the
Stop Private Ownership of Big Cats Initiative
.
You Should Also Read:
Zoos and Tiger Inbreeding
Truck Stop Tiger and The Law
Truck Stop Tiger


Related Articles
Editor's Picks Articles
Top Ten Articles
Previous Features
Site Map



Follow @WildlifeWelfare
Tweet





Content copyright © 2022 by Deb Duxbury. All rights reserved.
This content was written by Deb Duxbury. If you wish to use this content in any manner, you need written permission. Contact Deb Duxbury for details.