Jazzed up Bisquick Pancakes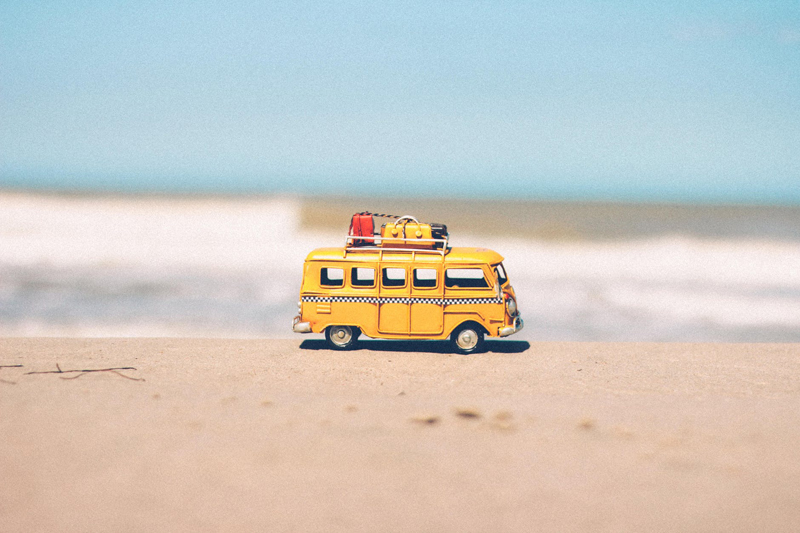 RV kitchens. They're just so cozy and compact. On the upside, since they are so small, anything you need for any of your recipes is within an arm's reach. You barely finish one Texas two-step and you've got that dish, spice or head of cauliflower. On the downside, since they are so small, you don't have room for lots of dishes, spices or heads of cauliflower. That's where being resourceful with your space comes in handy, and RVers are notoriously resourceful when it comes to our small living quarters. We somehow manage to make living in RVs not only doable, but quite comfortable.
While my hubby is the organizer of the storage cabinets underneath our motorhome, the kitchen is my domain. And rightly so, since I'm the head chef of our household. And even though we have a lovely multi-shelf pantry in our Four Winds, it can get packed pretty quickly. Although I much prefer to make homemade-style pancakes, as queen of the kitchen, I have to watch how much I try to squeeze into that pantry--especially on longer trips. That's where Bisquick and other boxed pancake mixes come into play. These mixes are great additions to any RV trip. They take up little pantry space, and all you have to do is add some milk or water and you are on your way to a quick and tasty breakfast.
However, I'm not one to turn down a challenge to liven up the box pancake variety. I prefer to add a little something-something to make my pancakes more nutritious. Here is the way I like to jazz up my Bisquick pancake mix.
Jazzed up Bisquick Pancakes
Makes 2 servings
Ingredients:
½ cup plus 2 tablespoons Bisquick
2 tablespoons ground flaxseed
3 tablespoons oat bran
1 tablespoon wheat germ
1 ¼ cup soy milk
Instructions:
Blend all ingredients together and cook your pancakes on medium heat in a pan on your RV stove or, better yet, on the campfire! Slather on a little Earth Balance margarine and some maple syrup, and you'll be the envy of the campground loop!
Tip: In order to take up less space, I decide before my trip how many times I plan to make the pancakes. Then, I measure out the other dry ingredients (flaxseed, oat bran, wheat germ) and put them in a small container in the refrigerator. I still bring along the box of Bisquick though, because it's useful for other recipes and I might still need to make more pancakes later on—sans the other dry ingredients.
**Want to add more vegan meals to your RV trips? check out my new Ebook
"Vegan Road Trip: Simple Vegan Recipes for your RV Kitchen"
which features a variety of tasty vegan recipes--from breakfast to dessert and everything in between.**


Related Articles
Editor's Picks Articles
Top Ten Articles
Previous Features
Site Map





Content copyright © 2023 by Erin Lehn Floresca. All rights reserved.
This content was written by Erin Lehn Floresca. If you wish to use this content in any manner, you need written permission. Contact Erin Lehn for details.