Start a Wine Tasting Group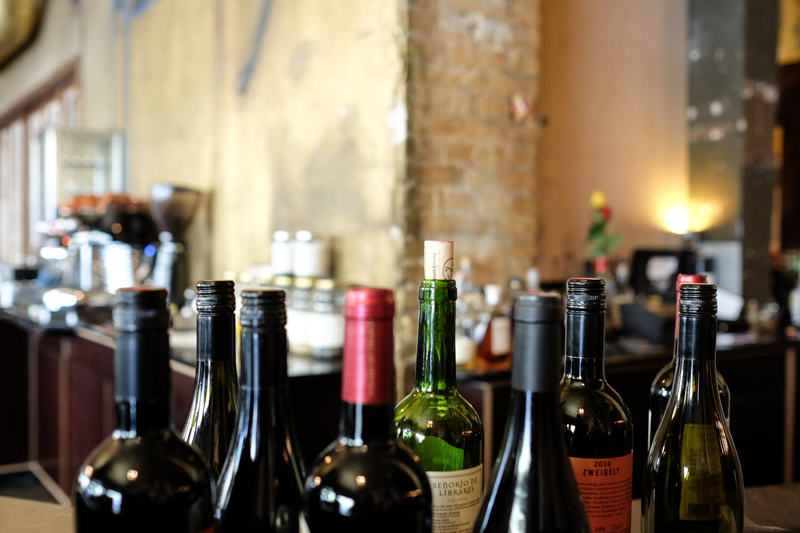 I am often asked for the best way to learn about wine. You can glean much from books, reviewers and websites like this one, but the only meaningful way to understand wine is to taste as many different ones as you can.
But even if you open a bottle of wine with your evening meal every day, that accounts for just 365 wines in a year and there are thousands out there. And if you want to understand wines from a particular grape variety or region then you have to taste as many examples of them as possible – and by doing so you are not tasting examples of other wines.
So my recommendation is to join a tasting group where bottles and costs can be shared between many.
Recently I have been involved in the formation of an informal tasting group. We meet once a month, taking turns to host the tasting. Because we meet in each other's houses we limit the size of the group to ten, as that's the most that can comfortably fit around domestic dining tables.
The host is responsible for choosing and buying the wines, researching them and producing tasting sheets where we can record our comments.
Members don't pay the host for the tasting, each host shoulders the cost, knowing that by paying for one tasting they will be able to attend nine others. We have agreed a minimum budget for the wines, to avoid someone serving the cheapest supermarket plonk while drinking other people's fine wines.
So how did we find members? This particular group was founded by Mary, who moved into the area and joined the local University of the Third Age (U3A). They already had a wine tasting group but that was limited to six people and closed to new members. Knowing of my interest in wine, Mary asked me to help form a new group. Those on the waiting list for the first group joined as did others after our new group was publicised at U3A meetings. We discusses the structure at an introductory meeting and went live the following month with Mary hosting the first meeting and me the second.
Because no money is paid to attend the tasting there are no legal implications.
We have had a couple of drop-outs but the spaces were immediately filled from a waiting list, and now another tasting group has formed based on our model.
There is a wide difference in wine knowledge in our group. One member with an Italian wife knew only Italian wines, and he presented some superb examples from his collection, another had only previously drunk sweet wines and wanted to understand dry wines, another liked wine but knew nothing about the subject.
Some members choose wine based on their own knowledge which they can share, others get a local wine shop to select the wines for them, and some have picked an area they know little about so they can learn as they research their tasting.
It's been great fun and we've got to know each other. In the summer we organised a trip to a nearby vineyard where the owner showed us around and presented a tasting of his wines.
Now I am about to give my second tasting; in the past ten months I have tasted around 80 different wines, most of which I have never encountered and some that have encouraged me to go out and buy for myself.
Wine tastings are a great way to inexpensively taste a wide variety of wines. If there isn't a group that you can join, start one yourself.
Talk about wine on our
forum
.
Peter F May is the author of
Marilyn Merlot and the Naked Grape: Odd Wines from Around the World
which features more than 100 wine labels and the stories behind them, and
PINOTAGE: Behind the Legends of South Africa's Own Wine
which tells the story behind the Pinotage wine and grape.


Related Articles
Editor's Picks Articles
Top Ten Articles
Previous Features
Site Map





Content copyright © 2023 by Peter F May. All rights reserved.
This content was written by Peter F May. If you wish to use this content in any manner, you need written permission. Contact Peter F May for details.