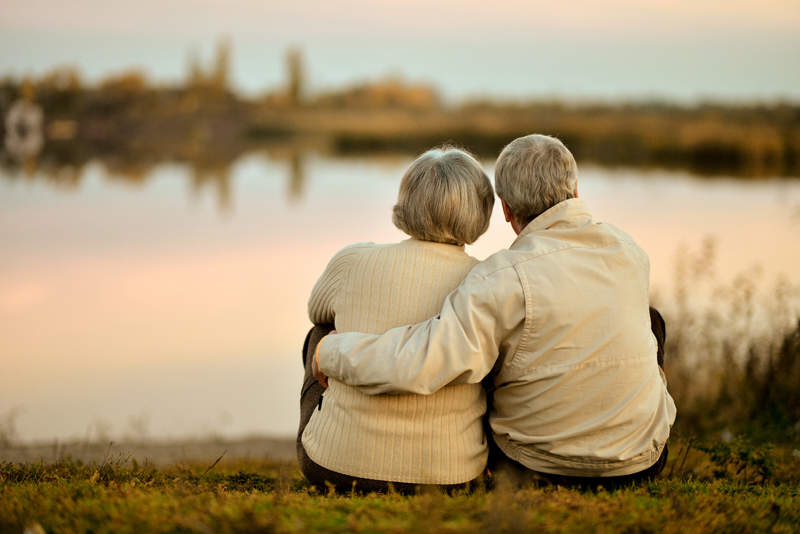 Let's talk about your eyes for a minute. I imagine you are quite fond of your eyes. You've been looking at them in the mirror your entire life. Probably somewhere along the road someone has even complimented you on your beautiful eyes. However, I am here to tell you that age is not a friend of your eyes.

As medical technologies advance, people live longer. The average life expectancy has expanded significantly over the past five decades that I've been here. I believe we are seeing an increase in eye problems in our advanced years not because those problems never existed before, but because we are living longer. I must confess I never thought about this much before I started taking care of my mother. Over the past nine years, I have seen her eyes deteriorate quickly. My mother is 91 years old. She has cataracts in both eyes. Mother has worn glasses since her teen years. I am 55 years old and was told at my last eye visit that cataracts are beginning to form in my eyes. Cataracts happen as the result of the normal aging process. If you don't have cataracts yet, you will eventually. Statistics show that 91 percent of adults between the ages of 75 and 85 will have cataracts.

Cataracts occur as the lens of your eye becomes cloudy. Doctors recommend surgery to remove the cataracts while they are still in the early stages. If my mother were to have the surgery now, she probably would not see the results she would have had ten years ago. Mother also has macular degeneration in both eyes. Your eye-care professional diagnoses macular degeneration by dilating your eyes and looking at the back of your eye. Macular degeneration is damage to the center of the retina, which is called the macula. There are two forms of the disease. Dry macular degeneration occurs when the blood vessels in the macula become thin and brittle and the macula develops small yellow deposits called drusen. Wet macular degeneration occurs when the weak brittle blood vessels begin leaking blood and fluid causing major damage to the macula. The percentage of people with this form of macular degeneration is only about ten percent. If you have been diagnosed with dry macular degeneration, you can do some things to help slow the progression of the disease. If you have been diagnosed with wet macular degeneration, you no doubt have already experienced some loss of vision, which will only continue to grow worse. This condition is not reversible. Over time, the vision in the center of your eye will be blocked by a dark spot and you will only have peripheral vision, making it difficult to watch TV, read a book, work on crafts, or do the crossword puzzle in the paper.

Here are some tips I have learned in the course of helping my mother through this aging process.

• If you have been diagnosed with either of these conditions, learn as much as you can. You will be much better off armed with information than sitting quietly while your eyes deteriorate. Your eye-care professional probably has brochures in his or her office. If you are computer-savvy, you will find a plethora of information on the Internet. Also, do not be afraid to ask your eye doctor for specifics. I know I am not going to give up my eyes without a fight, and neither should you.

• If you have been diagnosed with cataracts, ask when it will be necessary for you to have surgery. In my case, my doctor told me I probably have decades before anything has to be done with my eyes. However, I will continue to monitor the situation so I do not miss my window of opportunity for surgery.

• If your insurance is Medicare, you need to ask questions about your coverage. At one point in her mid-eighties, I tried to get the surgery for my mother. Medicare was her insurance. The eye surgeon specified that mother would have to tell him that the cataracts were affecting her vision in order for Medicare to cover the cost of the surgery. He asked my mother repeatedly if the cataracts were affecting her vision. He asked her every way to Sunday and her response was always the same. "I can see fine." When asked what she could see on the eye chart without her glasses, the only line she could read was the one at the top of the chart—E. Without mother's statement that the cataracts affected her vision, Medicare would not pay and I did not have the money to pay for the surgery myself.

• A couple of years later, I tried again with another surgeon. Mother stated that the cataracts were affecting her vision and she wanted to have them removed. We scheduled a date. I was set to take a day off work. Then came the instructions. She needed eye drops in her eyes three times a day for three days prior to the surgery and for a period following the surgery. I couldn't even trust mother to take her normal daily medications let along remember to put eye drops in her eyes. Moving in with her for a month was not an option. I tried to obtain a home health nurse or similar solution. Although I could get a home health nurse, she would not be allowed to administer the drops and there was no way she could stop in three times a day to do so. The surgery was cancelled. Make sure you know all of the requirements before you arrange for surgery.

Here are some tips for improving your eye health (as well as your overall health)

• Eat your vegetables! Dark green leafy vegetables are the best sources of beta-carotene for a healthy macula. Pop-eye wasn't just eating spinach to build strong muscles—he was building strong eyes too!

• Reduce your intake of fat. Obesity is one of the factors responsible for this disease.

• Quit smoking! If you are a smoker, your family and medical providers have probably been hounding you already to quit. Smoking is bad for your health in so many degrees. Do you really want to add blindness to the list?

• Wear sunglasses! My mother lived in Florida for 22 years and did not wear sunglasses every time she went outside. The intense UV rays are murder on your eyes. My eyes are extremely sensitive to light and I am not able to go outside even in the winter without sunglasses. I look a little weird wearing my sunglasses with snow on the ground, but I just can't handle the glare. Now, I find out this is a good thing! I am protecting my eyes from those harmful sunrays.

• Exercise. I know you've heard it before, but a regular routine of exercise improves your health on all levels. We know that exercise improves our circulation, which will keep the blood vessels in your eyes healthy too.

I hope you have learned a bit more about your eyes than you knew before you started reading. God only gives us one pair of eyes, so please take care of those baby blues or browns or greens.



Related Articles
Editor's Picks Articles
Top Ten Articles
Previous Features
Site Map





Content copyright © 2023 by Diane Adams. All rights reserved.
This content was written by Diane Adams. If you wish to use this content in any manner, you need written permission. Contact Pamela Slaughter for details.