Satisfy Sweet Cravings in Five Ingredients or Less!!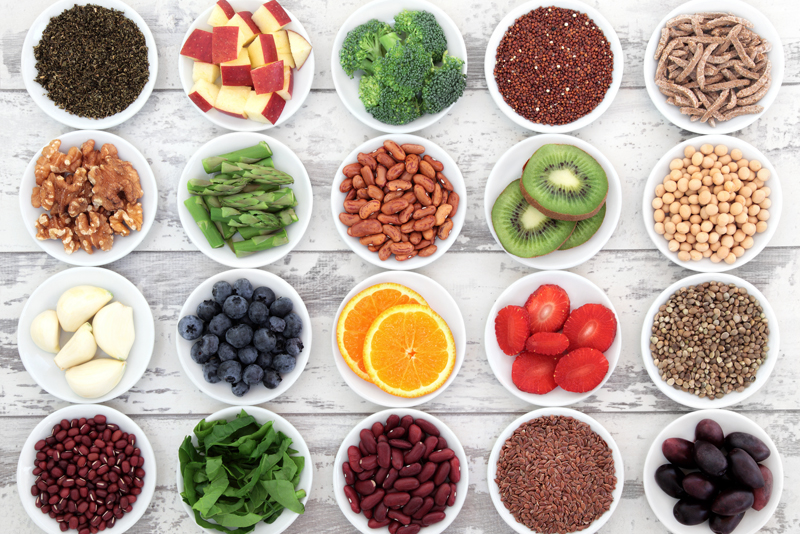 Minimal ingredients are another great way to save time in the kitchen, especially when you have a well-stocked cupboard with the ingredients you use most often. When I find a recipe that I like, I try to store the ingredients in my food storage for that recipe so that I can prepare it at a moments notice. I especially like to have the ingredients on hand to make quick treats since my grandchildren, Isabella and Jake, come to visit often, and they usually ask if they can cook with me.
I never know what the grandkids will want to cook, so I try to have ingredients for their favorite dishes on hand, giving them a few choices as to what quick treats they can make. Jake gets bored after just a few minutes cooking and often retreats to the computer, but Bella, as she likes to be called, doesn't seem to tire. She likes to cook so much, in fact, that I developed a web page on my catering site called "Isabella Cooks." On this site she teaches kids cooking safety, along with fun, easy recipes in step-by-step pictures. If you have kids who like to cook, check out her page; the link is at the bottom of this article.
Although these treats are suitable for kids (both to cook and eat), they also satisfy adult cravings. Now is a good time to run to your storeroom and gather just a few ingredients—Sweet Treats are coming up in 15 minutes!
Quickie Cornflake Candy
This candy takes only 15-20 minutes to make, so it's perfect for a treat when you're in a rush. Most pantry shelves already contain these basic ingredients and even those of us who are busy (and who doesn't fit into that category!) can usually find time to put this recipe together. One warning: Quickie Cornflake Candy is addicting! It's difficult to eat just a little bit, and you may find yourself making several batches to satisfy cravings.
1 cup light corn syrup
1 cup sugar
1/2 cup instant non-fat dry milk
1 cup peanut butter
8 cups cornflakes
Combine corn syrup, sugar, and dry milk in a medium saucepan. Cover the pan and slowly bring to a boil, stirring occasionally. Remove from heat and stir in the peanut butter.
Spray a large bowl with non-stick spray; place the cornflakes in the bowl. Pour the sugar mixture over the cornflakes and mix well. Spread out on a buttered cookie sheet and let cool.
Easy Peanut Butter Squares
This candy will remind you of a much-loved candy bar, especially when drizzled with chocolate. The ingredients are most likely sitting on your pantry shelves, so you're good to go!
3/4 cup honey
1 cup peanut butter
1 cup non-fat dry powdered milk
1 teaspoon vanilla
Mix all ingredients well. Press in a greased 9" square pan and refrigerate. When cold, cut into squares. You can drizzle the squares with melted chocolate or add cocoa to the mixture. You can also add 2 cups Rice Krispies or Corn Flakes to make them crunchy.
Quick and Easy Pretzel Treats
Just three ingredients, five to ten minutes, and voila—treats! Even kids with short attention spans can finish these.
Miniature Pretzels
Hershey's Kisses
M & M's
Lay out the miniature pretzels on a baking sheet. Top with an unwrapped Hershey's kiss (point up). Place the pan in a preheated 300° oven for 5-10 minutes or until the chocolate looks shiny. Remove from the oven and press an M & M on each of the melted Hershey's kisses to spread the chocolate. Cool and eat.
Isabella cooks


Related Articles
Editor's Picks Articles
Top Ten Articles
Previous Features
Site Map





Content copyright © 2022 by Karen Hancock. All rights reserved.
This content was written by Karen Hancock. If you wish to use this content in any manner, you need written permission. Contact Karen Hancock for details.